Skin Care By Age: How to Change Your Routine As You Get Older
March 21, 2017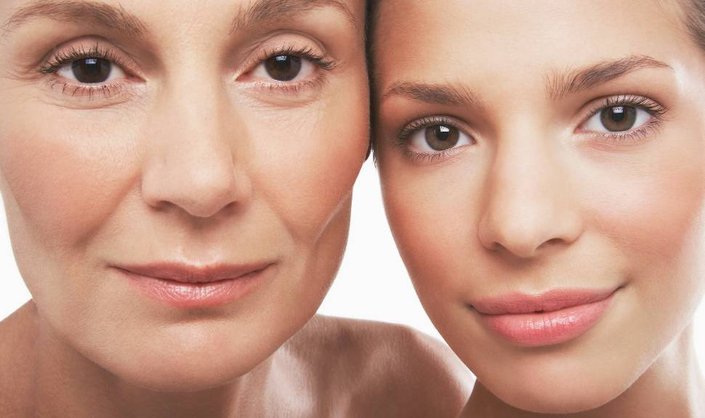 While skin care routines are often broken down by your skin type, did you know that certain products need to be swapped in and out as you get older? Keep reading to discover our round-up of the products you need in your 20s, 30s, 40s, 50s and beyond!
Skin Care Staples
Whether you're just starting a skin care routine or you're a seasoned pro, there are a few skin care products that should always remain staples in your routine—regardless of your age. They are:
Sunscreen: If you don't already, it's time to wear a broad-spectrum SPF of 30 or more each and every day. Whether the day is a warm sunny dream or a cold, cloudy nightmare, the sun's UV rays are at work. We share more about

why sunscreen is the number one skin care product everyone needs, here

.
Stay Skin Type Specific: Regardless of the products you'll add into your routine, always look for ones formulated for your skin type. This is one of the best ways to ensure the products will meet your expectations.
Cleanser: Sure, maybe the face wash formula will change, but you need to cleanse your skin. No, really,

here's what can happen if you don't

.
Face Masks: Want a spa-like experience for a lot less money than a facial costs? Invest in a few (skin-type-specific face masks). Used individually or as part of a multi-masking routine, face masks enable you to target specific skin concerns that may pop up over the years, like clogged pores, dryness, dullness, and so on.
Now that you know the aspects of your routine that will stay the same, it's time to discover the changes you'll make. In case you missed it, over the last few weeks we've been sharing the skin care products you need in each decade. Discover the products for your age group below:
Skin Care For Your 20s
In your 20s it's all about discovery. You're finding out what works—and unfortunately what doesn't—and creating a customized skin care routine based on your findings. And, while (hopefully) the premature signs of skin aging are a long way away, incorporating anti-aging products into your skin care routine now is a great way to slow them down a little longer. This concept—dubbed prejuvenation—involves using products before you see signs of skin aging…not after.
From exfoliators to eye cream – we share the 5 skin care products you need in your 20s, here.
Skin Care For Your 30s
Okay, by now you should have an idea of what products work best for you—and your skin type!—so it's time to kick that prejuvenation into high gear. You'll still want to utilize the products you were loyal to in your 20s, but you're going to want to add in a few more to address the fine lines that may inevitably appear. Additionally, look for skin care products formulated to help you address the signs of stress—dark circles, fatigue, etc.—because, let's be real, our 30s can often feel like a professional and personal whirlwind and the last place we want that to show is on our skin.
Discover the 5 skin care products you need in your 30s here.  
Skin Care For Your 40s
For most of us by the time we reach 40, the premature signs of skin aging become full-blown fine lines, wrinkles, and dark spots—especially if we haven't been diligent about sunscreen application. As well, during this decade our skin can start to slow its natural desquamation process, causing a build up of dead skin cells on the skin's surface and in turn, a dull-looking skin tone. Using formulas with micro-exfoliating ingredients can help you to remove that surface buildup to reveal more radiant-looking skin.
Find out the micro-exfoliating serum you'll fall in love with in your 40s and four other must-have products for this time in your life, here.
Skin Care In Your 50s and Beyond
Once you are in your 50s you will start to notice the signs of skin aging more than you did in previous years. This is because during our 50s, collagen loss and the signs of hormonal fluctuations from menopause can become more apparent. Look for products that can help you improve the appearance of your skin's firmness and texture.
We share the four products you need in your 50s and beyond here.
At the end of day, following a well-rounded, skin-type and age-specific skin care routine day and night, is the best way to look gorgeous no matter how old you are!
Read more

Back to top