The Ultimate Guide to Removing Every Kind of Makeup
September 06, 2016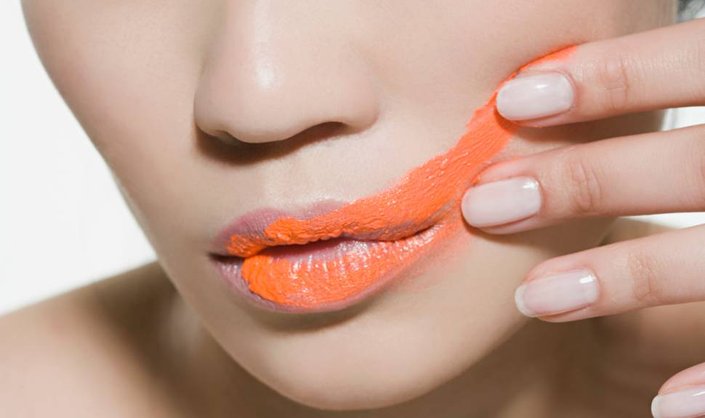 With the latest trend on social media being to slather on 100 layers of everything from foundation to concealer to nail polish mountains—all in the name of views and likes—the only thing we can think of at Skincare.com as we watch the layers stack up, is how is she going to remove all of that? Let's face it, 100 layers of anything—while it may be good for your follower count—is in no way good for your skin. Thankfully for those gals—and you!—we've rounded up the ultimate guide of the best ways to remove every kind of makeup. From that matte-finish liquid lipstick to waterproof eye makeup to glitter nail polish, here's exactly how to get a clean canvas once again!
Foundation/Concealer/Blush/Bronzer
Your glam looks great during the day, but when it's time to hit the hay and get some shut eye, you better take the time to clean your face. Start by sweeping a makeup remover wipe gently across your face, like Garnier's Refreshing Remover Cleansing Towelettes. These oil-free soft towelettes are formulated with grape water extract and help to remove makeup and impurities from the skin's surface. Post wipe, grab a cleanser formulated for your specific skin type and wash up. We share our favorite cleansers—all less than $20—for every skin type, here.
The Leftovers…Because, There Are Always Leftovers
If you're always ruining your white towels after patting your face dry post-wash, you're going to want to invest in a toner and micellar water to tackle that leftover makeup. For leftover eye makeup, use micellar water, putting a small amount onto a cotton pad and pressing gently over the eye area before wiping–not rubbing!—away. We share three of our favorite micellar waters, here. For the rest of your face, allow us to introduce you to the skin care product you need but probably aren't using: toner. Contrary to popular belief, toners are not astringents. They remove leftover residue on the skin's surface while hydrating and refreshing your complexion. Vichy's Pureté Thermale Toner is one of our favorites.
Bold Matte Lipstick
Whether you have been rocking matte lips for years or just started thanks to the rising popularity of metallic liquid lipstick, you know how hard it can be to get those bold lips to budge. In those situations, reach for a remover that's specifically formulated to eliminate lip color like NYX Professional Makeup Be Gone! Lip Color Remover. Formulated with vitamin E, this lip color remover goes on like a lip balm. Swipe it on and then buff away the color with a cotton pad. Voila!
Waterproof Eyeliner and Mascara
When it comes to waterproof eye makeup, the good stuff can stand up to all of life's tear-jerking moments but doesn't loosen its grip when it comes time to take it off. That is until you reach for Lancôme's Bi-Facial bi-phase formula double-action eye makeup remover. Shake it up to activate the formula and swipe it on. The lipid phase lifts away eye makeup and the water phase refreshes your skin without leaving the greasy residue many other eye makeup removers leave in their wake.
Glitter Nail Polish
Removing glitter nail polish—we can hear the universal groans from here. While glittery nail polish looks amazing, it can feel impossible to remove, often causing you to pick at the polish which isn't the best for maintaining healthy-looking nails underneath. Forget picking and instead soak 10 cotton balls in an acetone-free nail polish remover like The Body Shop's Almond Oil Nail Polish Remover. Place the cotton ball over the glittery nail polish and then wrap up the tip of your finger with foil, repeat on every nail with glitter. Leave it on for 3-5 minutes and then wipe the cotton ball over your nail to remove the polish! Wash and moisturize your hands when you're finished. 
Read more

Back to top