How To Cut Your Morning Skin Care Routine in Half
August 16, 2021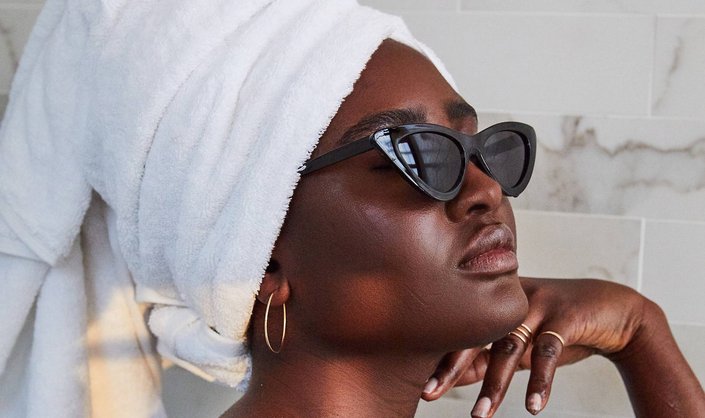 If you're not a morning person, getting ready for work in the AM — whether you're currently WFH or are in-office — is probably your least favorite task of the day. You want to look presentable, but you also want to hit the snooze button at least 10 more times. So, how do you conquer both? The answer is simple: simplify your morning skincare regimen. Cutting out some products can not only save you time on your AM routine, it can also ensure that you are still taking care of your skin. The key is to simplify your steps and incorporate effective, multi-tasking products that allow you to save time without compromising your skin's needs. From cleanser to moisturizer to broad-spectrum SPF and more, we share the products you need to cut your skincare routine in half, here:
Step 1: Cleanse and Tone With Micellar Water
Remembering to cleanse your skin before bed is a challenge for most of us, but instead of just splashing your face with water — which many of us have all been guilty of — try cleansing with a no-rinse micellar water. We love micellar water because it can remove pore-clogging dirt and debris, pick up any leftover makeup residue, and in some cases, even tone the complexion. Simply soak a cotton pad in the elixir of your choice and gently sweep it over your facial contours.

Try: La Roche-Posay Cleansing Micellar Foaming Water Face Wash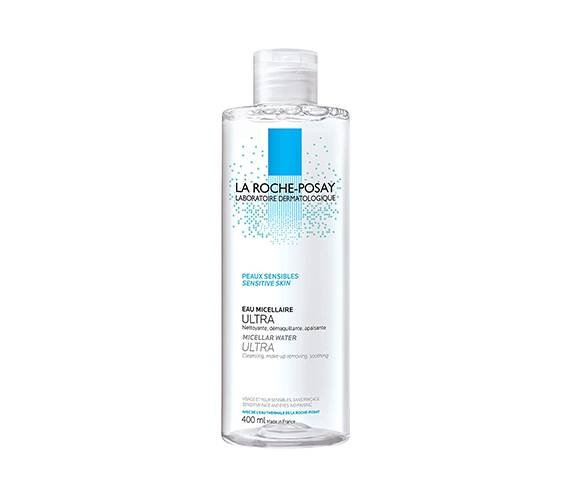 Editor's tip: How do you know your skin is cleansed after using micellar water? It's easy! Depending on how much dirt and makeup are residing on your skin, you might find yourself using more than one cotton pad to visibly remove it all. The trick is to keep sweeping your face with micellar water until the last cotton pad doesn't show any dirt or debris.
Step 2: Hydrate with a Two-in-One Moisturizer
Want to know how to get the most bang for your buck and save time in your morning skincare routine? Reach for a two-in-one moisturizer that can hydrate the skin and deliver some of the benefits of facial serum. That way you can transform what were once two separate steps — applying serum and moisturizing — into one.

Try: Garnier Green Labs Pinea-C Brightening Serum Cream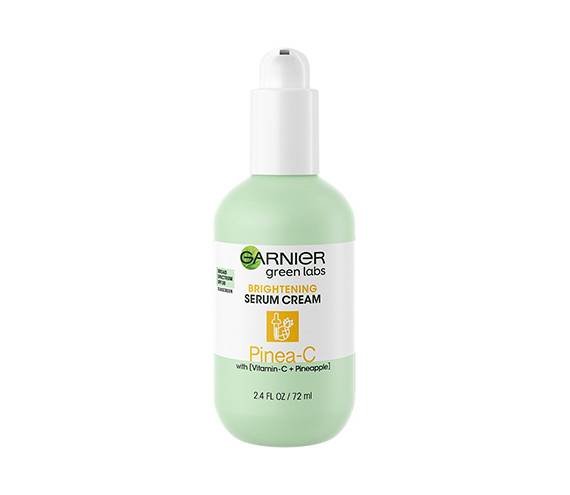 Step 3: Apply Broad-Spectrum Sunscreen
The last step in your morning skincare routine should always be an application of broad-spectrum sunscreen — no matter how late you are running. Sunscreen is an important step in any and all skincare routines because it can protect the skin from the sun's damaging UV and UVB rays, reducing the risk of skin cancer and preventing visible signs of premature skin aging. Experts recommend reaching for a broad-spectrum sunscreen that is water-resistant and boasts an SPF of 30 or higher for daily protection. Oh, and don't forget to reapply throughout the day.
Try: CeraVe Hydrating Sunscreen Face Sheer Tint SPF 30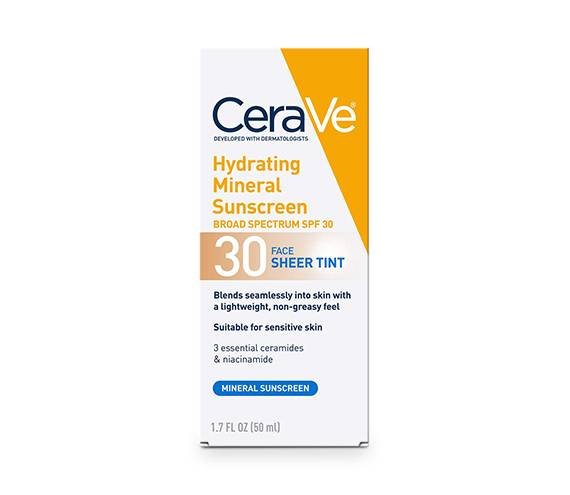 Editor's tip: Want to take your sun protection to the next level? Pair your broad-spectrum sunscreen use with additional sun protection measures like seeking shade, wearing protective clothing, and avoiding peak sun hours. Since there's currently no sunscreen on the market that can fully protect your skin against UV and UVB rays, including these extra protective measures is incredibly important. 
The Importance of a Morning Skincare Routine
Now that you have the right tools — read: products — to cut your morning skincare routine in half (or at least make it shorter than usual), it's important to understand why a morning skincare routine is worth the time investment. You may be thinking that not much has come in contact with your skin since your nighttime regimen, but that's not necessarily the case. While you sleep, your skin performs its regeneration process. You can also sweat while you sleep, your skin can come in contact with your hair (which may have product in it), your pillowcase may be harboring dirt if you haven't washed it recently, and more. So even though your face may look clean when you wake up, the truth is it may not be. That's why a few splashes of water on your skin in the AM — instead of using cleanser — just won't cut it. Once you establish a simple morning skincare routine, you'll realize how effortless — not to mention: time-saving —a three-step skincare routine can actually be…and your skin will thank you for it! 
Photo: Chaunte Vaughn
READ MORE:
5 Things Skin Care Addicts Do First Thing in The AM
Why You Need a Micellar Water in Your Routine
A Simple Morning and Evening Anti-Aging Skin-Care Routine for Younger-Looking Skin
Read more

Back to top