How to Prep Your Skin for a Spring Vacation
March 21, 2018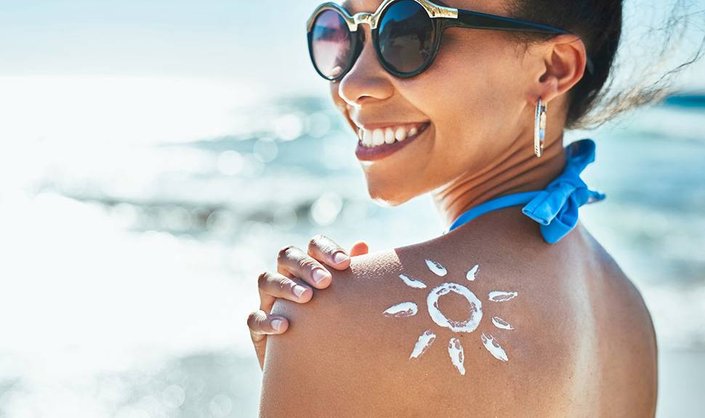 For a while there it seemed like this day might never come—but now spring has officially sprung, and you can finally put the cold days of winter behind you. Not only can you rejoice over being able to put away your earmuffs and mittens, but this seasonal shift also means that spring break (or some other warm-weather vacation) is—hopefully—right around the corner. Of course, you'll have to take care of your skin accordingly. That's right, prepping for your trip requires more than reading reviews for all the best tourist attractions and planning out your outfits in advance. To find out how to prep your skin for spring break, or any springtime vacation, keep reading.
Transition Your Routine for Spring
First things first, once winter comes to an end, your skin care routine is likely to require a few changes. Chilly air combined with forceful winds is not exactly a recipe for a flawless complexion. In fact, it's more probable that the winter has left you with skin that feels dry and rough. Now that spring is here, you'll want to take your moisturizing and cleansing to the next level to make up for winter's brutal cold.   
While using a thicker moisturizer and ensuring your face cream absorbs better are obvious ways to get your skin back on track, it may strike you as counterproductive to ramp up your cleansing routine. But don't forget, even dry skin needs to get clean somehow. It's true that harsh cleansing can dry out skin further, which is why you'll want to choose a gentle, customizable option—like a Clarisonic facial cleansing brush. Pick the brush that suits your needs, then find the right brush head for you. According to Heather Forcari, Vice President of U.S. Education at Clarisonic, this step is crucial.
"When adding a Clarisonic facial cleansing brush into your routine, it's all about picking the right device, the right cleansers, the right brush head, and the right speed," she says. Forcari urges users to explore what kind of facial cleansing experience they love, all while keeping their skin type and concerns in mind. If your skin is on the drier side and you prefer a more delicate cleansing experience, Forcari recommends the Cashmere Brush Head or Radiance Brush Head, which boast softer bristles. "They're great for giving you a soft, comforting cleanse that's still very effective," she says.
Restore Radiance Before Traveling
Feeling obligated to wear a full face of makeup on vacation isn't exactly practical, which is why you'll want to take steps to reduce your makeup regimen before you setting out on your trip. To cut back on your need for highlighter, focus on making your skin look more naturally radiant. Pair the Clarisonic Radiance Cleansing Brush Head with the Gentle Radiance Facial Cleanser and be sure to wash up twice a day—once in the morning and once at night.   
Wash Up in the Shower
Over spring break, finding free time shouldn't be a problem. However, the same can't be said for the days leading up to your vacation, which are typically some of the busiest. Since you have to get everything in order before you can take off for a week or two, you may not have a ton of time to dedicate to your skin care routine. To streamline your routine, take your Clarisonic into the shower with you. All of the cleansing devices are waterproof, and you can make the most of your time by cleansing while you're waiting for your hair mask to work its magic. "A lot of people don't realize that Clarisonic devices are fully waterproof," Forcari says. "You can use them in the shower or bathtub—just don't take the charger in."
Be Diligent During Vacation
When you're on vacation, don't consider it an opportunity to take a vacation from taking care of your skin. If anything, cleansing is even more essential when you're in a new location. Since you're in a different environment, it's best to keep your skin care routine consistent and bring a Clarisonic facial cleansing brush with you. "I like to remind everyone that just because you're traveling, doesn't mean you should stop washing your face," Forcari says. "My suggestion is to keep washing your face every day, even before you go to bed, even when you're tired, even when you think you've had a long day. Take that minute, wash your face and wear your sunscreen, wear your sunscreen, wear your sunscreen, wear your sunscreen. I can't say that enough!"
Pack a Travel-Friendly Device
You may be under the impression that the best you can do for your skin—while on spring break—is cleansing with the bar of soap provided by the hotel but you can do better than that. For convenient cleansing while traveling, pack the Clarisonic Mia FIT in your bag. Its compact size and shape deems it perfectly portable, plus, its two-speed settings are ideal for a vacation. "I love to travel with my Mia Fit for two reasons," Forcari says. "Reason number one is because it's so tiny and can fit in the teeniest places. Reason number two is because it has a delicate speed setting and a power speed setting." This is beneficial because it gives you the option to have a deeper clean, as well as a more delicate setting to help calm skin that may be upset or irritated after transitioning to a new environment. "It fits in an overnight bag, it fits in a makeup bag, and it fits so nicely in your hand," Forcari says.
Bring a Multi-Tasking Makeup Brush
Need to lighten your luggage? If that's the case, leave the majority of your makeup brushes behind. Chances are you won't be sporting a full face of makeup most days anyway, and when you are, you can reach for one multi-tasking brush instead of a full set. The Clarisonic Sonic Foundation Makeup Brush, which works on all Clarisonic devices, can be used with any cream, stick, or liquid makeup. Use it to apply your foundation, contour cream, and highlighter, for a sun-kissed look. 
Read more

Back to top