A 4-Step Winter Skin-Care Routine for Dark Skin Tones
December 19, 2019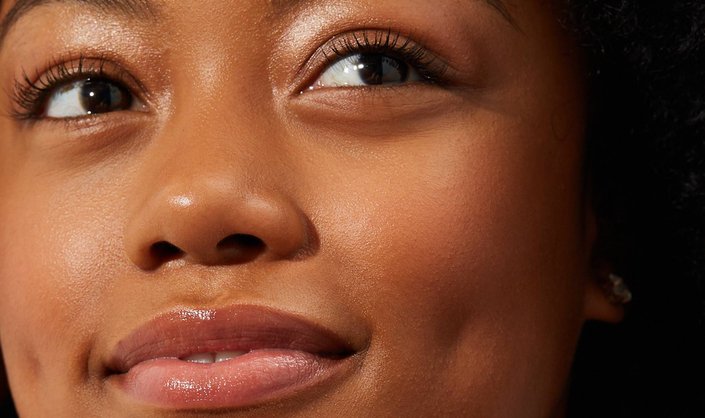 No matter if your skin is oily, dry or combination, you can benefit from a personalized skin-care routine. While we definitely keep our skin type in mind when selecting products, it's important to consider your skin tone, too. For example, darker skin tones can be more prone to hyperpigmentation and inflammatory skin conditions, some of which can be exacerbated by the harsh effects of winter. To help you keep your skin looking as healthy as possible, we've laid out a step-by-step skin-care routine for dark skin tones, ahead. 
STEP #1: Cleanse With a Gentle Cleanser 
Cleansing is a non-negotiable step no matter what your skin tone. Removing impurities, makeup and grime from the surface of your skin is a must if you want to keep acne and irritation at bay. That being said, with the winter bringing harsh air, it's even more important to opt for a gentle cleanser. The Dr. Barbara Sturm Darker Skin Tones Foam Cleanser was specifically formulated to cleanse skin without disrupting the delicate pH levels or skin barrier function in darker skin. It'll leave your skin feeling fresh, soft and balanced. 
 
STEP #2: Incorporate a Brightening Serum 
As mentioned earlier, people with darker skin tones are more prone to hyperpigmentation and dark spots, which can be a result of sun exposure or the residual effect of acne. According to the AAD, dark skin tones get dark spots and patches due to an excess production of melanin, the substance that gives skin its color. "Usually, darker skin types suffer from irregular skin pigmentation, so I usually recommend a daily skin brightener in their regimen," says skin expert and Skincare.com consultant, Dr. William Kwan. To help with uneven tone, we recommend adding an antioxidant serum, specifically formulated with vitamin C, into your routine. Our current favorite is the L'Oréal Revitalift Derm Intensives 10% Vitamin C Serum.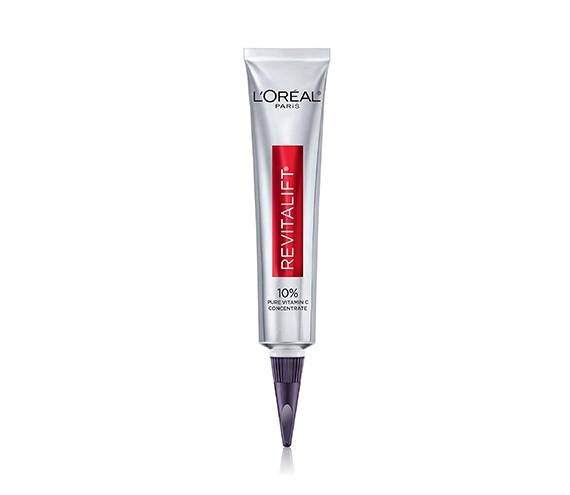 STEP #3: Moisturize and Address Hyperpigmentation
With winter in full force, using a nourishing and ultra-hydrating moisturizer is a no-brainer if you want to keep dryness, flakes and irritation at bay. If you're not sure where to start, we recommend looking for a formula with hyaluronic acid and ceramides like CeraVe Moisturizing Cream. Applying this product religiously will help prevent an ashen-looking appearance. That being said, if you're looking to address stubborn hyperpigmentation in addition to boosting hydration, reach for SkinCeuticals Glycolic 10 Overnight Renewal Cream in the P.M. and SkinCeuticals Advanced Pigment Corrector Lotion in the A.M. The products will work to fade discoloration, promote cell turnover and give you a more radiant complexion. Pro tip: If you're already diligent about hydration and still suffer from dry skin, try taking shorter showers or investing in a humidifier for your room or office.
 
STEP #4: Apply Broad-Spectrum Sunscreen Daily
Even if your skin doesn't look like it's being touched by the sun, you still need to apply sunscreen every day — even in the winter. UVA and UVB rays don't disappear with a change in the season, so it's critical to protect your face and body, from everything from sun spots to premature aging. "The most prevalent cause of hyperpigmentation is unprotected sun exposure, subsequent sun damage, and aging of the skin," says board-certified plastic surgeon and Skincare.com consultant Dr. Peter Schmid. "Sun damage and pigmentation management demands preventative skin care." That being said, we recommend adding a sunscreen as the final step in your skin-care right away. Concerned about a white cast? Try the La Roche-Posay Anthelios Clear Skin Oil-Free SPF 60 for a clear, oil-free finish.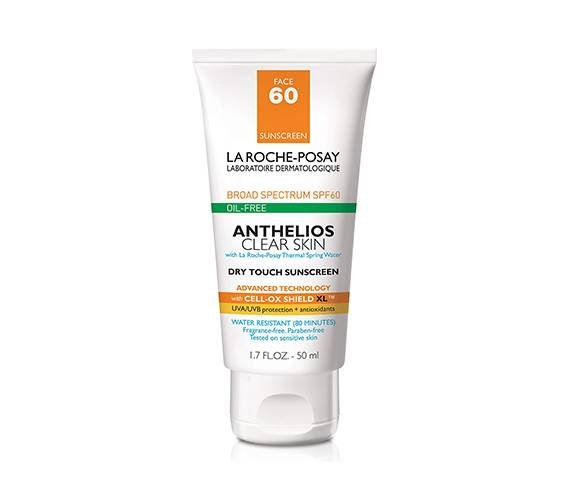 Read More:
These DIY Face Masks Have Us Mesmerized 
Dermatologist-Approved Winter Skin-Care Tips 
Art Director: Melissa San Vicente, Producer: Jessica Thiel, Makeup Artist: Jonet Williamson, Makeup Artist Assistant: Nana Kumi, Hair: Kiyo Igarashi, Model: Taylor Banner
Read more

Back to top