Aging Skin
Aging skin includes development of wrinkles and the loss of elasticity that may occur during the natural aging process or due to exposure to ultraviolet (UV) rays.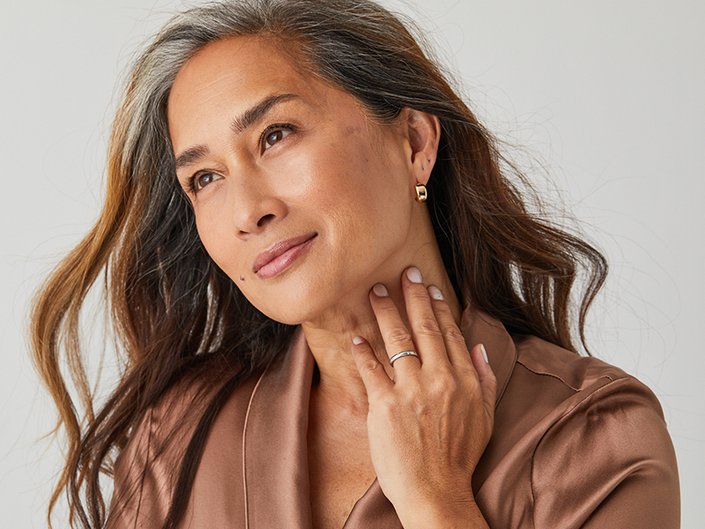 How Is Aging Skin Characterized?
As you get older, you may notice that your skin doesn't have the elasticity, firmness or smoothness that it used to. Aging skin is often characterized by the appearance of fine lines and wrinkles, as well as a loss of firmness.
"Aging skin is skin that loses its ability to regenerate collagen and elastin, two essential molecules that provide strength and mobility to the skin, providing a youthful appearance," says Dr. Nava Greenfield, a board-certified dermatologist at Schweiger Dermatology Group in New York City. "Mature skin shows signs of aging and thinning with fine or deeper lines."
What Contributes to Aging Skin?
It's important to remember that aging skin is perfectly natural and happens to everyone as they age.
"Years of life lived contribute the most," says Dr. Greenfield. "After age and genetics, ultraviolet light exposure is the next environmental factor that accelerates aging."
According to the American Academy of Dermatology, aging skin — however natural — can be accelerated by an individual's lifestyle habits. Things like sun exposure, tanning beds and an unhealthy lifestyle can also contribute to aging skin.
When Do People Typically Notice Signs of Aging?
While signs of aging can vary from person to person, and are largely attributed to genetics, Dr. Greenfield states that the skin slows down collagen formation typically in an individual's 20s and 30s. This is when UV light exposure accumulates enough to the point where sun damage becomes apparent on the skin.
How to Prevent Premature Signs of Aging
From dermatological treatments to skincare products to lifestyle habits, there are a handful of ways that you can prevent signs of premature aging on your skin.
"Sun protection by wearing sunscreen/hats/clothing is important to prevent aging beyond the normal-for-age type of aging," says Dr. Greenfield
The American Academy of Dermatology recommends using a daily SPF of 30 or higher to prevent premature aging and protect your skin from sun damage. Many skincare products also advertise anti-aging benefits, with ingredients like retinol, hyaluronic acid and vitamin C being amongst the most popular anti-aging ingredients.
"Using skincare products that support the skin's health and cell turnover, like vitamin C serums and retinoids at night, reduce the signs of premature aging," says Dr. Greenfield.
What Products Should I Use for Aging Skin
Because mature skin is often dry, products with hydrating properties are best suited for anti-aging. "Use thicker moisturizers and oils instead of lotions and apply twice daily," says Dr. Greenfield. "Use gentle exfoliating products twice weekly and retinoids nightly to increase cell turnover. Drink plenty of water, eat a well balanced diet, get plenty of sleep and exercise. All of these will have an impact on the appearance and health of your skin." To create a personalized skincare routine that caters to your skin concerns, speak with your dermatologist.
Our Editors' Favorite Products for Aging Skin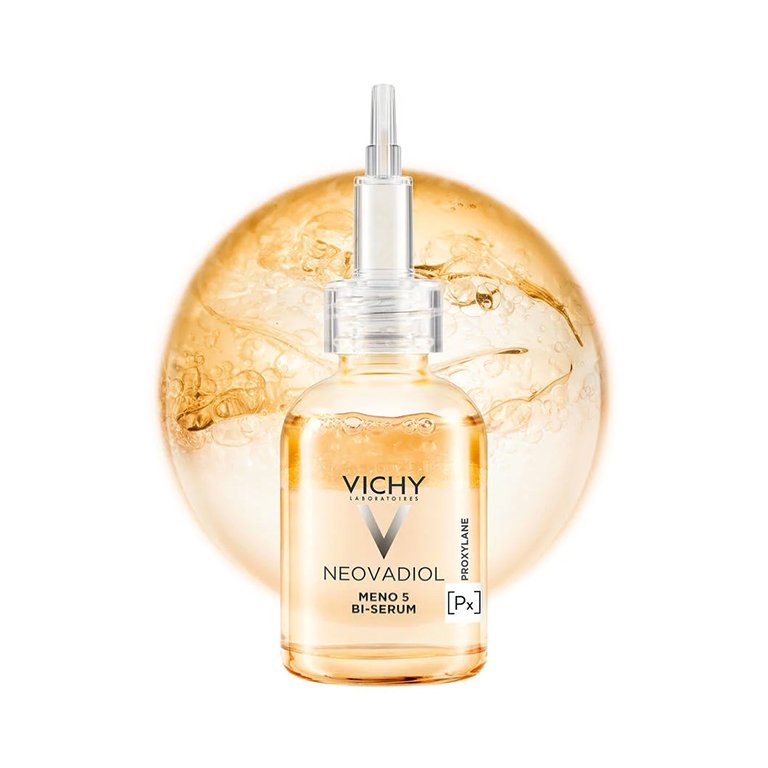 This serum, created specifically for peri- and post-menopause, targets lipid loss as you age, with a powerhouse of ingredients including cassia extract, vitamins B3-C-E and omegas 6-9 to improve firmness and diminish the appearance of dark spots.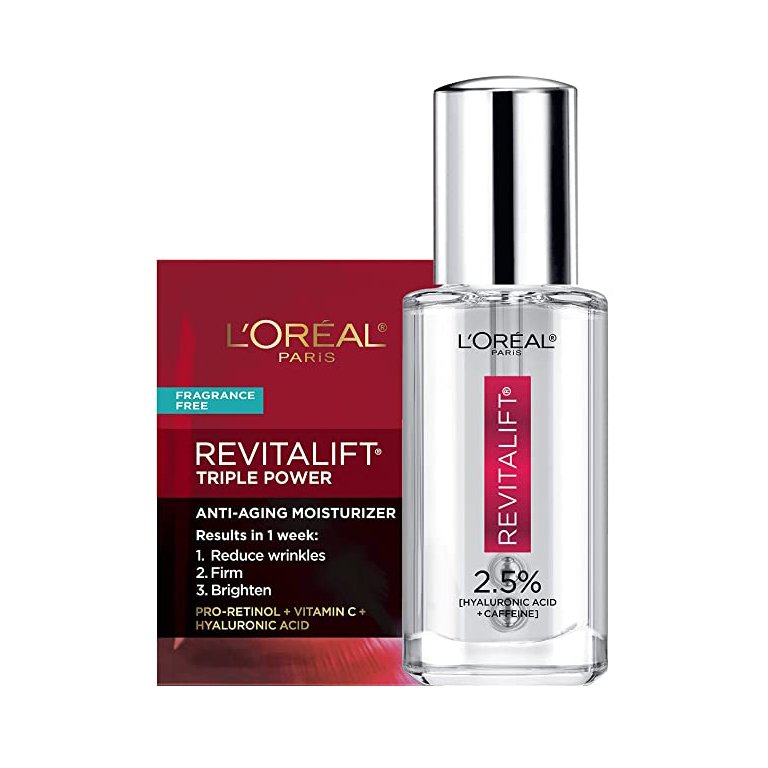 This eye serum targets wrinkles around the eye area, with caffeine to diminish puffiness and eye bags, and hyaluronic acid to hydrate and plump the skin.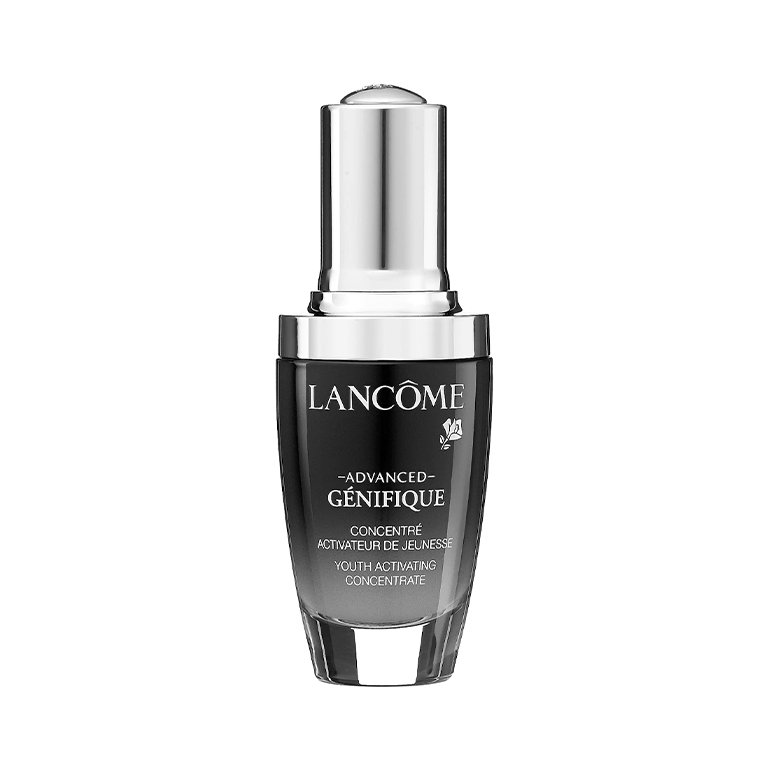 This radiance-boosting serum revives dull skin, bringing a youthful glow to your complexion. With 10% Bifidus Prebiotic, hyaluronic acid and vitamin C, the anti-aging serum strengthens the skin barrier while moisturizing and reducing the look of fine lines and wrinkles.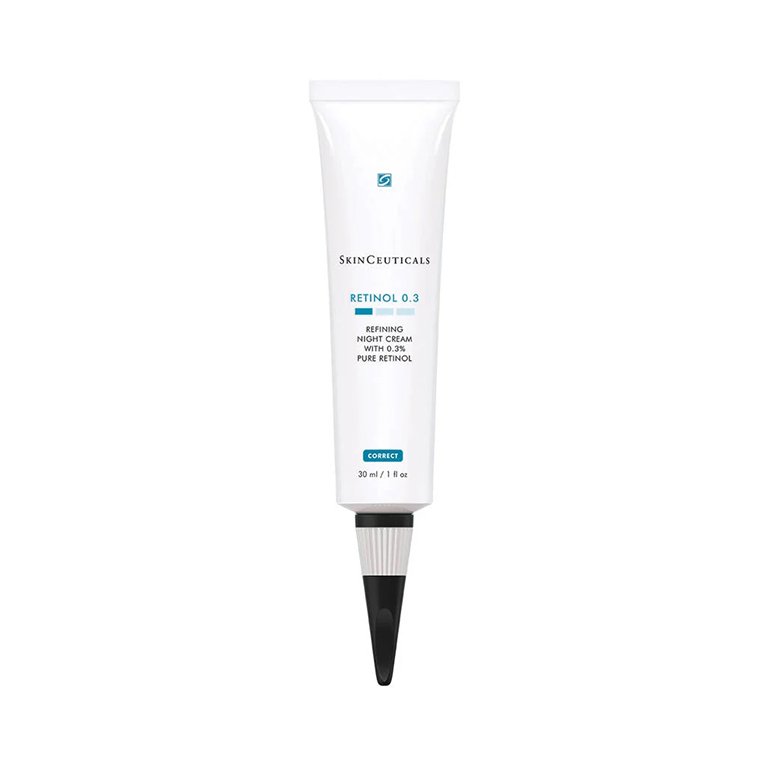 Retinol is one of the most popular anti-aging ingredients in skincare, and this cream is one of our favorites. Concentrated with pure retinol, the night cream reduces the appearance of visible signs of aging.
Photo: Chaunte Vaughn
Back to top