Exfoliation
Exfoliation is the act of removing dead surface skin cells and debris from the outermost layer of skin and pores to reveal a brighter, and more even and clear complexion.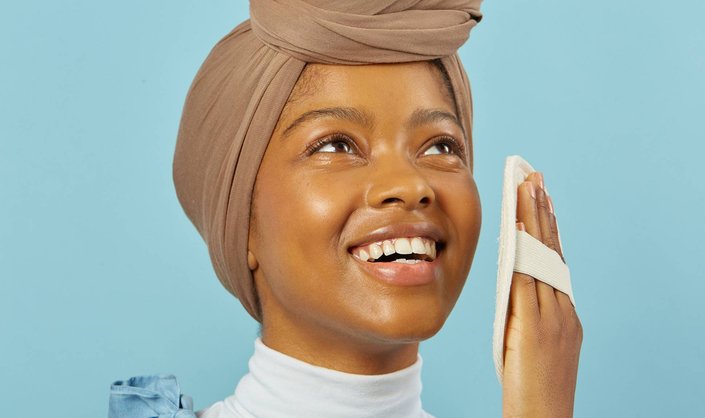 The Benefits of Exfoliation
The skin's natural desquamation process — the shedding of dead surface skin cells to reveal new healthy-looking skin underneath — slows as we age. This, paired with the loss of moisture that can occur over time, causes a buildup on the skin's surface and in the pores. Exfoliation can speed up the cell renewal process to gently remove this buildup, resulting in a brighter, smoother, clearer and more even complexion. Depending on the method of exfoliation used, it can help target breakouts and minimize the appearance of fine lines, wrinkles and dark spots.
Regular exfoliation can also help your other skincare products penetrate better and thus improve results.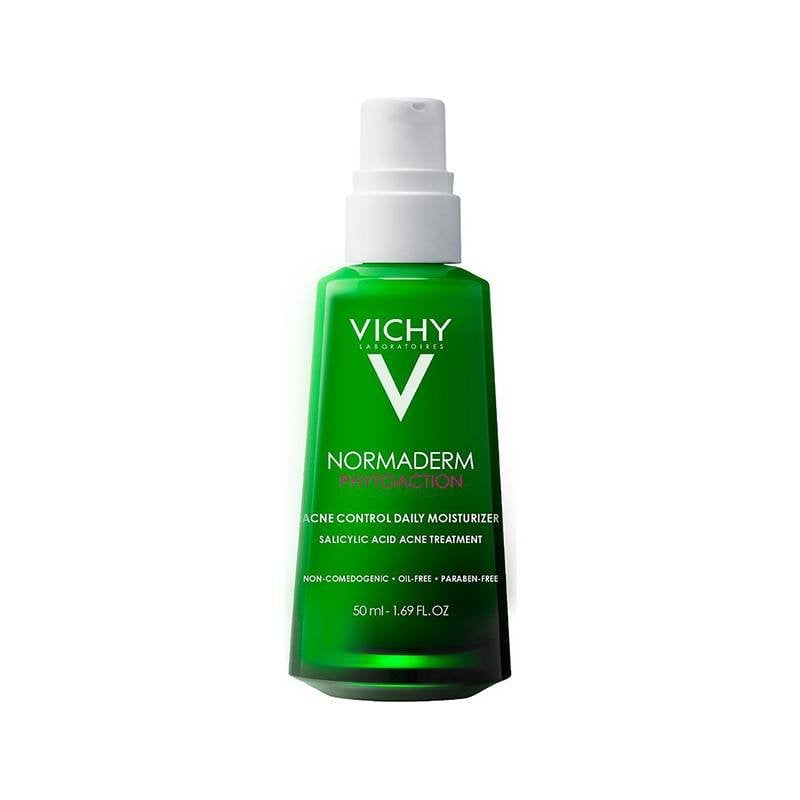 Types of Exfoliation
Physical Exfoliation
Physical exfoliation involves scrubbing the skin with ingredients like sugar and salt or with tools like a loofah or a brush to slough off dead surface skin cells. The results — smoother, brighter skin — are instant. 
A few physical exfoliants we like are the Kiehl's Gently Exfoliating Body Scrub and the Lancôme Exfoliating Rose Sugar Scrub.
Chemical Exfoliation
This form of exfoliation works by chemically loosening the bonds between skin cells to break down surface and pore buildup. Popular chemical exfoliants are beta-hydroxy-acids or BHAs (i.e., salicylic acid) and alpha-hydroxy-acids or AHAs (like glycolic acid and lactic acid). BHAs are oil-soluble and are best for acne-prone skin, while AHAs are water-soluble and can be beneficial for dry, normal and mature skin types. 
While smoother skin can be seen immediately after using a hydroxy-acid, results relating to acne, dark spots or wrinkles can take up to several months to show. 
You can find chemical exfoliants in a variety of products, including cleansers, toners, serums and moisturizers. If you have acne-prone skin, try the Vichy Normaderm PhytoAction Acne Control Daily Moisturizer, which contains salicylic acid. To help target dark spots and a dull complexion, we recommend the La Roche-Posay Glycolic B5 10% Pure Glycolic Acid Serum. For more product suggestions, check out this guide to chemical exfoliators by skin type. 
Professional Exfoliation 
For a deeper exfoliation, professional treatments performed by a board-certified dermatologist or licensed esthetician can be beneficial. Two common procedures are chemical peels and microdermabrasion. To learn the key differences between the two and the benefits of each, read more here. 
How Often to Exfoliate
The frequency in which you exfoliate depends on the product and your skin type. While some can handle exfoliation every day, others should stick to once a week. Start with a lower frequency and work your way up if your skin is tolerating the exfoliation well, meaning you don't notice any redness, irritation or other adverse effects.
For more application tips, read this guide on how to exfoliate by skin type.
How to Avoid Over-Exfoliation 
If you're experiencing dryness, irritation or breakouts after introducing a new chemical or physical exfoliator to your regimen, you could be over-exfoliating. If this is the case, give your skin a break from exfoliation to allow it time to recover and use gentle cleansers and moisturizers to prevent further sensitivities. When reincorporating an exfoliator into your routine, start slowly and work your way back up.
Back to top