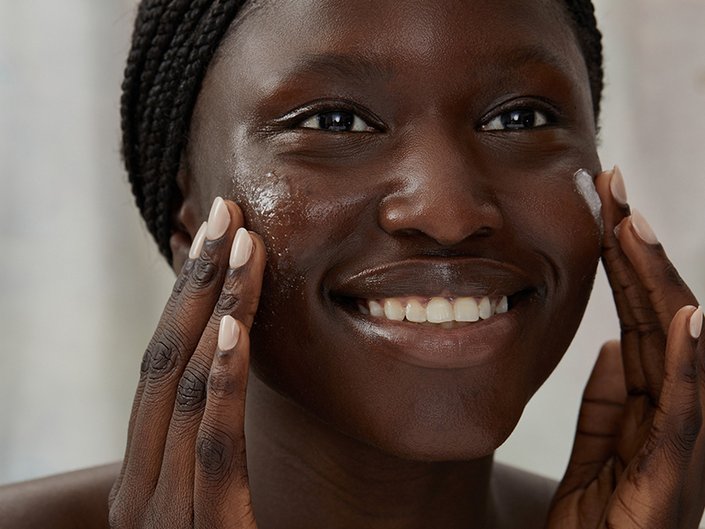 A scrub is a semi-abrasive skincare product applied to the face, scalp, or body to cleanse and exfoliate the skin.
Using a scrub is an essential step in any skincare regimen, as these types of products help to eliminate dead skin cells and oils that build up on the surface of your skin. Not only does exfoliating with a scrub make your skin look more luminous, it also helps your other skincare products penetrate the skin more effectively for better results.
Ahead, we go deep on the differences between facial, scalp and body scrubs. Plus, we break down how to use them in your routine and share our favorite editor product picks.
What Is a Facial Scrub?
According to board-certified dermatologist Dr. Loretta Ciraldo, "a facial scrub is a formula that will remove dead surface cells to increase skin luminosity, even skin tone and lighten dark spots, refine pore appearance and help other skincare products to penetrate better."
How to Use a Facial Scrub in Your Skincare Routine
Apply your scrub of choice to a cleansed face and follow the instructions on the product packaging. The process may vary based on the product instructions, but typically, you'll massage the scrub gently into your skin, taking care to avoid your eyes. Finally, thoroughly rinse off the product. Dr. Loretta recommends exfoliating with a facial scrub two to four times a week.
What Is a Scalp Scrub?
There are two different types of ways to exfoliate the skin on your scalp. The first is with a scalp scrub product containing chemical exfoliants such as salicylic acid, glycolic acid or other BHAs (beta hydroxy acids) and AHAs (alpha hydroxy acids). These types of scrubs remove the dead skin cells and trapped oils that build up on the surface of your scalp. The other way to exfoliate your scalp, according to Dr. Loretta, is physical exfoliation using a scalp brush or a product with sugar granules to gently scrub.
Regardless of which method you choose, "scalp scrubs eliminate flaking and dandruff, while removing excess oils that can accumulate on the scalp," Dr. Loretta says. "These excess oils can cause an oily scalp and hair, and often also emit an unpleasant odor on the scalp skin."
If you like to splurge on scalp treatments and hair products, it's a good idea to regularly use a scrub to eliminate dead cell buildup and allow the other products to better penetrate into your skin.
How to Use a Scalp Scrub in Your Skincare Routine
For the best results, exfoliate after using shampoo but before conditioning or applying a mask. The frequency with which you should use a scalp scrub depends on factors such as how much scaly, dead skin cell buildup you have, which you may notice in the form of dandruff, as well as how much product buildup your hair has.
What Is a Body Scrub?
"A body scrub is used to remove built-up dead cells at the skin's surface and soles of feet," explains Dr. Loretta. "It will soften skin texture, eliminate scaly appearance and increase vibrancy."
How to Use a Body Scrub in Your Skincare Routine
It's especially beneficial to use a body scrub in the winter because your skin sheds dead cells at a slower rate during the cooler months. Dr. Loretta recommends using a body scrub a couple times a week. To get the most out of the product, use it in the shower on wet skin. Rub it in according to the package directions, then rinse it off and cleanse your body skin. After your shower, dry off with a towel and use your preferred body moisturizer as a final step.
Editors' Favorite Face, Scalp, and Body Scrubs
The best thing about this gentle facial scrub is its versatility. It's fragrance-free and suitable for all skin types — even sensitive skin. The finely ground granules will leave your skin feeling unbelievably soft and smooth.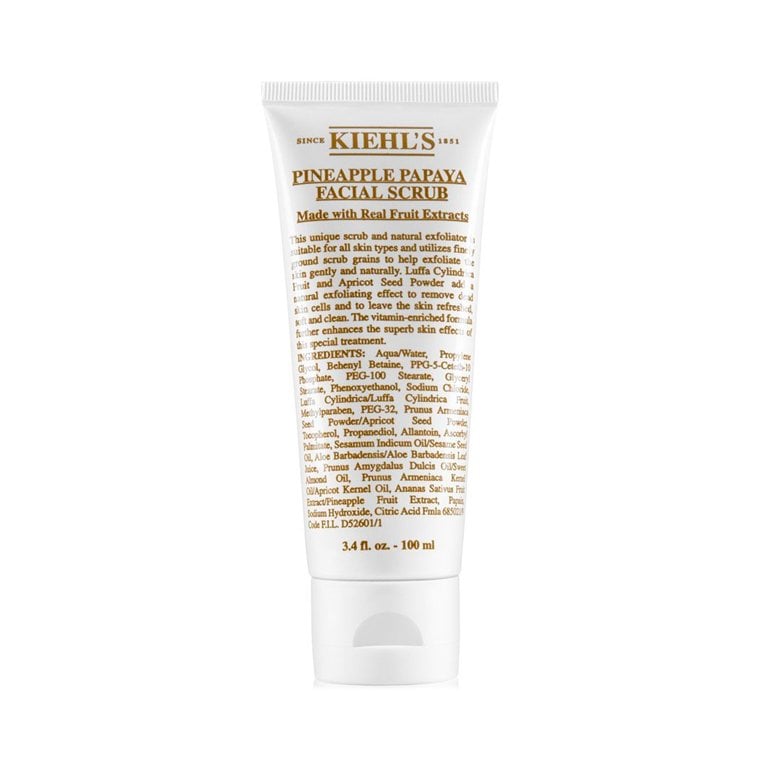 The Ultra-Fine Face Scrub has a surprisingly refreshing feel, thanks to its water-gel texture. Massage it into wet skin and thoroughly rinse two to three times a week.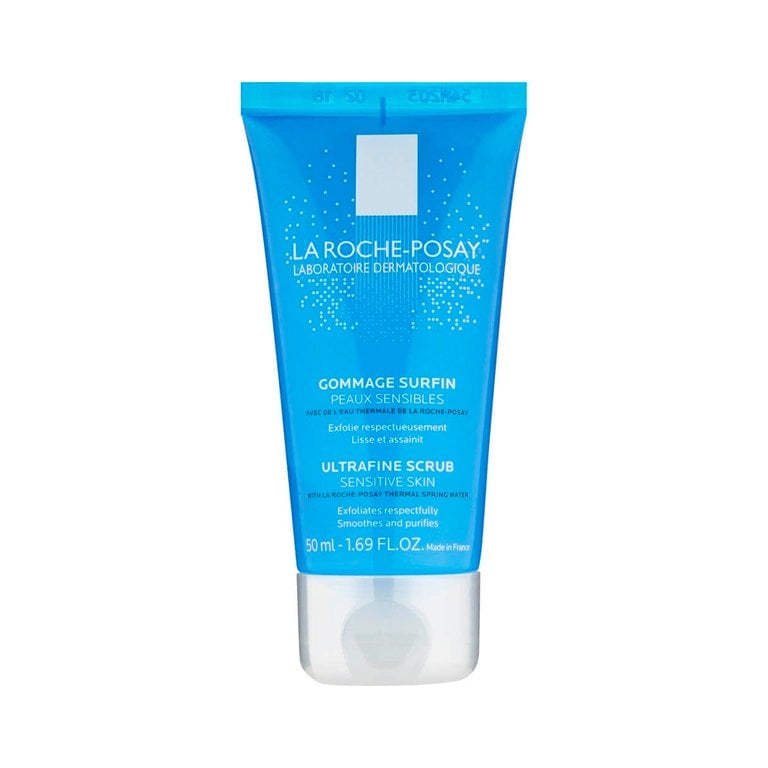 Unlike most facial scrubs, this mild exfoliant is gentle enough to use daily. Once a day, rub a small amount onto your wet face and neck in circular motions for skin that feels softer and more hydrated.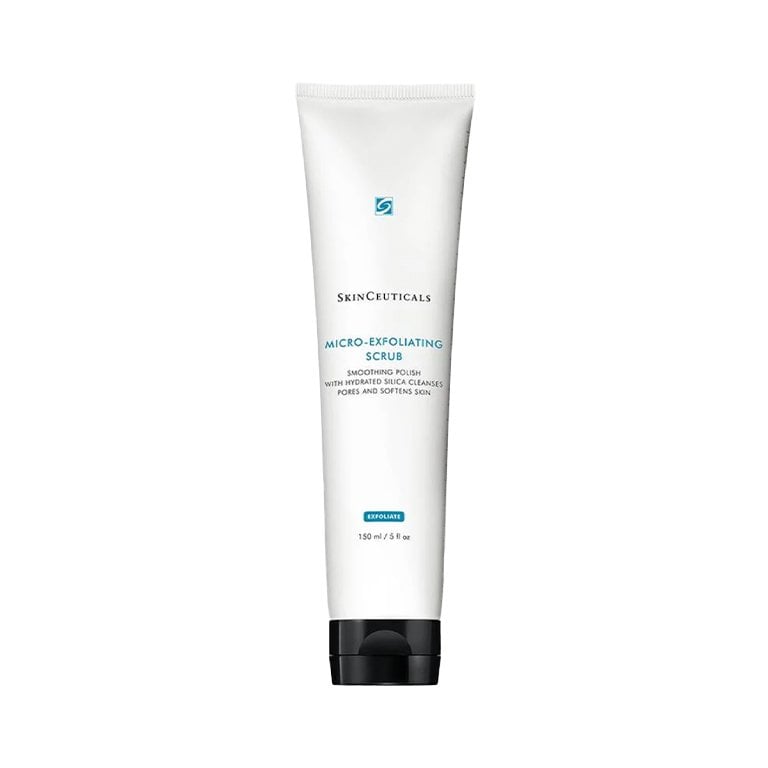 This chemical exfoliation product combines AHAs, BHAs, and niacinamide to give the skin on your body a full detox. It also contains two physical exfoliation ingredients — volcanic pumice and bamboo charcoal.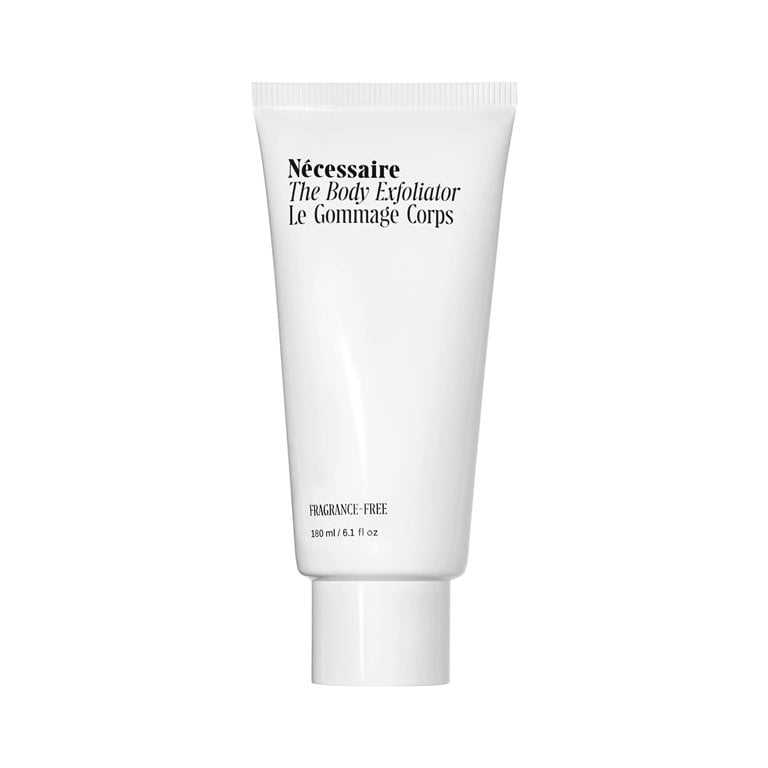 A two-in-one product that can be used on your scalp or your body, this foaming scrub is made with sugar crystals and coconut oil.
Photo: Chaunte Vaughn
Back to top