Zinc Oxide
Zinc Oxide is a white, powdery mineral used in sunscreen, ointments and other cosmetics.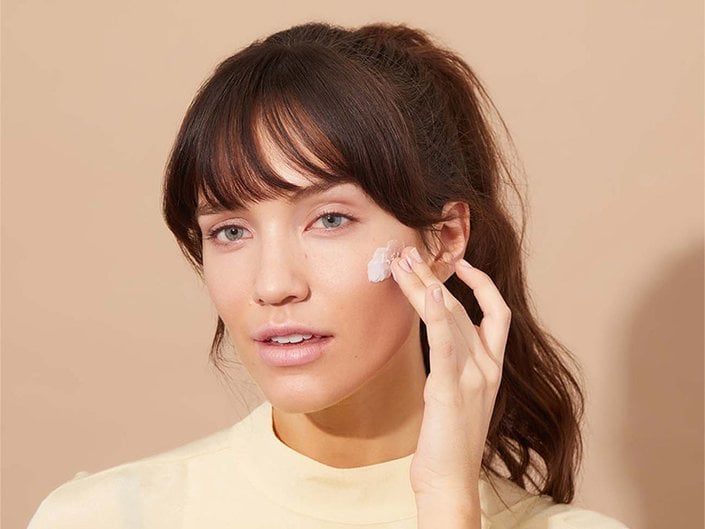 Zinc oxide is a white mineral ingredient that is commonly used in mineral (also known as physical) sunscreens. When applied to the skin topically, formulas containing zinc oxide sit on the surface of the skin and act like a shield that deflects the sun's rays. It's also found in medical products like bandages, ointments, as well as other skin protectants.

The Benefits of Zinc Oxide

Mineral sunscreens typically contain zinc oxide and/or titanium dioxide and serve as a protective layer that blocks UV light and prevents sun damage.
Zinc oxide helps provide sun protection from both UVA and UVB rays – also known as broad-spectrum UV rays. Zinc oxide can be found in a variety of percentages.
It's also important to mention that zinc oxide-based sunscreen formulas sit on top of the skin and tend to be non-irritating, potentially making them a good option for those with sensitive or acne-prone skin. Formulas that contain zinc oxide are also considered reef safe, meaning that they won't negatively impact marine life.
In addition to sun protection benefits, zinc oxide may be helpful in addressing diaper rash and other minor skin irritations such as burns, cuts and scrapes.

How to Use Zinc Oxide

For sun protection, apply about a tablespoon of a zinc oxide-based mineral sunscreen onto your face and about one ounce (the size of a shot glass) to your body each day. Keep in mind that more than this amount won't offer additional UV protection. Reapply every two hours, as recommended, or immediately after getting wet (swimming, sweating, etc).

Our Editors' Favorite Products With Zinc Oxide

Totally worth the splurge, this zinc oxide-based sunscreen offers powerful broad-spectrum SPF 50 protection to the face, neck and chest without a white cast, all thanks to the formula's translucent color spheres.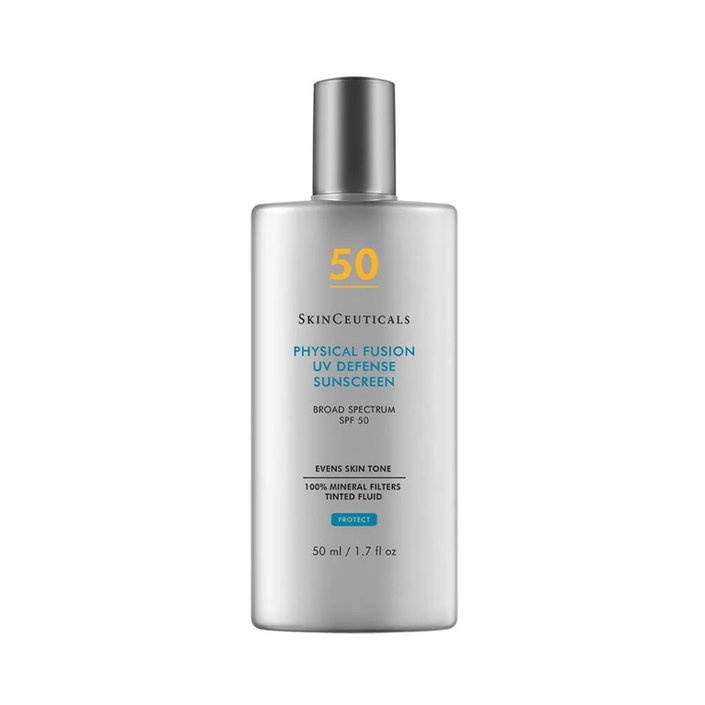 This 100% mineral-based sunscreen contains a combination of zinc oxide and titanium dioxide, anti-inflammatory niacinamide, restorative ceramides and moisture-retaining hyaluronic acid, making it a solid choice for those with sensitive or acne-prone skin.
Developed for those with sensitive skin in mind, this mineral sunscreen provides UVA and UVB protection and doesn't look or feel greasy. The fast-absorbing texture leaves the skin matte, protected and white-cast free.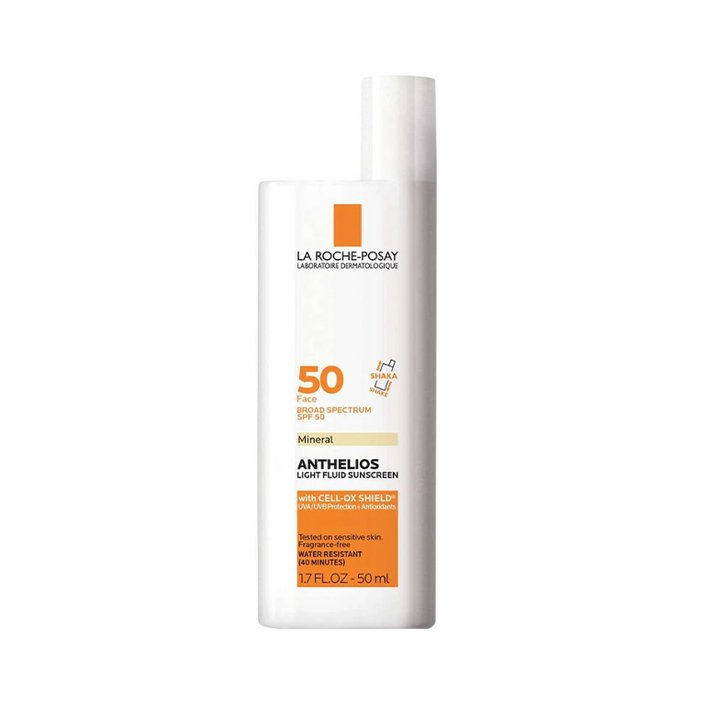 Back to top