A 10-Step Skin-Care Routine for Ultimate Relaxation
September 10, 2020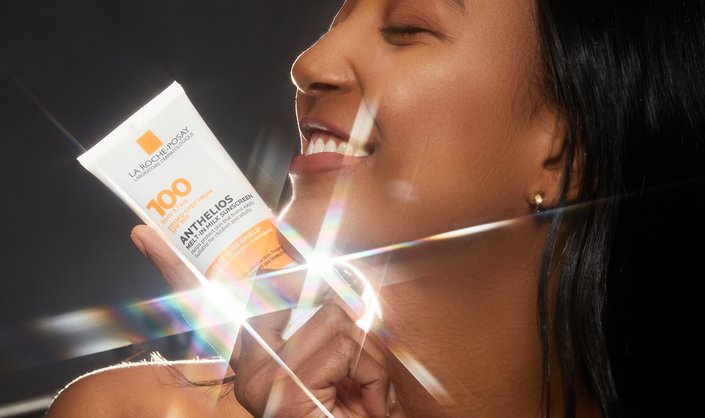 We have two skin-care moods: There are some days we like to keep things very simple and quick because either we need to get to work ASAP (be it online or in-person) or we can't wait to get into bed. Then, there are other days we love (read also: need) to indulge in the full self-care experience. We're talking masking from head-to-toe and doing an extravagant ten-step skin-care routine. Inspired by Korean beauty, this skin-care trend is one of our favorites for feeling rejuvenated and relaxed. To get in on the experience, find out how to do a ten-step skin-care routine ahead.
STEP 1: Double Cleanse 
Double cleansing is a K-beauty skin-care staple. The process involves first washing your face with an oil-based cleanser, then following up with a water-based cleanser. The result is a deeper, more thorough clean. The oil cleanser — applied to dry skin — helps to remove makeup, sunscreen, excess sebum and other oil-based impurities that may be lingering on your skin. For that step, try Lancôme Énergie de Vie The Smoothing & Purifying Cleansing Oil. After rinsing with lukewarm water, follow up with a water-based cleanser like the Kiehl's Calendula Deep Cleansing Foaming Face Wash that gently removes impurities without stripping skin of essential moisture.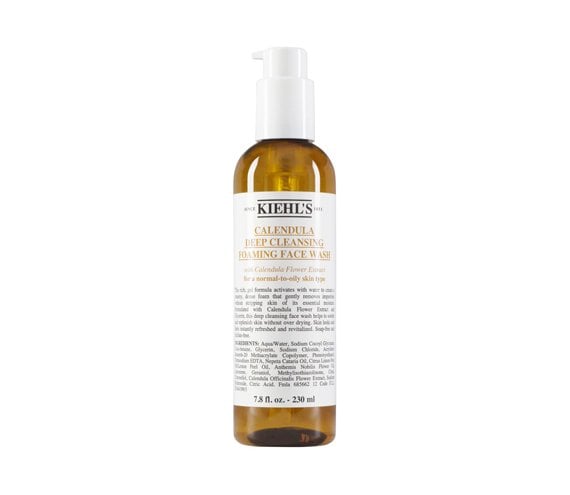 STEP 2: Exfoliate 
Slough away dead surface cells with regular exfoliation, up to twice per week or as tolerated. Exfoliating helps remove unwanted dead skin cells that can clog pores and leave behind a dull-looking appearance. For your face, try the La Roche-Posay Ultra-Fine Face Scrub. It's made with ultra-fine pumice particles to gently remove excess dead cells and purify the skin without being too harsh. It's suitable for all skin types, including sensitive. 
STEP 3: Toner
Toner can help hydrate skin and remove any excess residue after double cleansing, as well as prep skin for the remaining steps. Soak a cotton pad with the Lancôme Tonique Confort Hydrating Toner and sweep it across your face. Your skin will feel instantly soft and refreshed.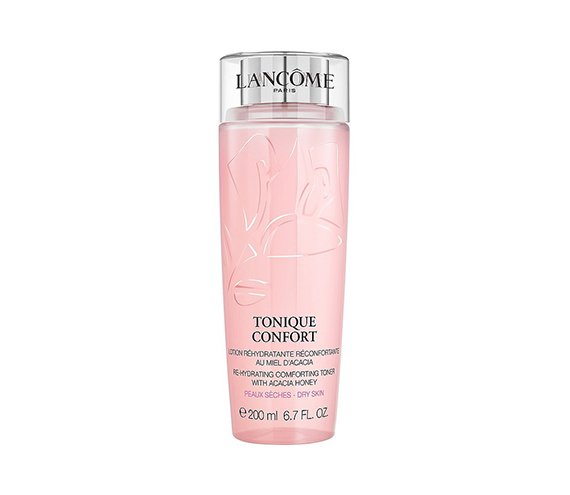 STEP 4: Essence
Essences are great for adding extra hydration. After toning, press the Lancôme Hydra Zen Beauty Essence onto your face and neck. The formula is designed to help fight visible signs of stress while making your complexion feel hydrated and soothed. 
STEP 5: Serum
Serums offer a high concentration of ingredients like vitamins and nutrients to help target specific skin-care concerns. If anti-aging is what you're after, look no further than the Vichy Liftactiv Peptide-C Ampoule Serum which is formulated with 10% pure vitamin C, hyaluronic acid, phyto peptides and Vichy volcanic water to target fine lines, wrinkles, lack of firmness and radiance. If you have acne-prone or oily skin, you can try the CeraVe Resurfacing Retinol Serum, which helps to reduce the appearance of post-acne marks and large pores. Whatever you choose, the goal with your serum should be to pick a formula that can help target your specific needs.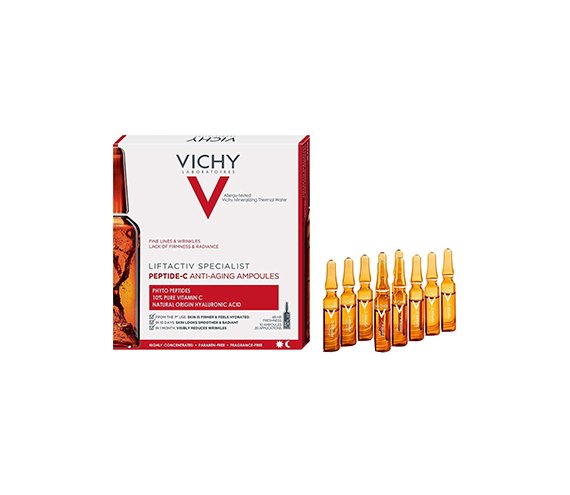 STEP 6: Moisturize From Head-to-Toe
All skin needs daily hydration, regardless of whether it's acne-prone or sensitive. To moisturize and protect at the same time, reach for the Lancôme Absolue Velvet Cream. Suitable for all skin types, including sensitive, it provides all day hydration and unveils firmer, plumper and radiant-looking skin and protects with SPF 15. After showering, reach for a rich body lotion like the Kiehl's Creme de Corps.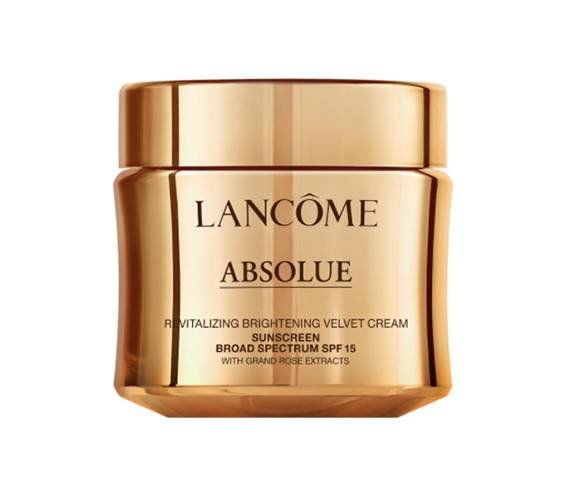 STEP 7: Eye Cream
Because the eye contour is notoriously thin and delicate — and prone to early signs of aging — it's worth the extra time spent applying an anti-aging eye cream. The Lancôme Rénergie Eye enhances hydration as it helps reduce the look of wrinkles, creepiness and under-eye sagging.
STEP 8: Mask
Depending on your skin type and concerns, a weekly face mask can be beneficial. Luckily, there's no shortage of formulas out there. From sheet masks to clay masks, you're sure to find a formula that works to target your skin concerns. For example, the Garnier SkinActive Glow Boost Fresh-Mix Sheet Mask with Vitamin C is one of our favorites for giving our complexion a boost of hydration and radiance. 
STEP 9: Lip Balm 
The delicate skin on your lips does not contain oil glands, which makes the area more susceptible to uncomfortable dryness and flaking. The solution? Adding moisture. Keep a nourishing lip balm or conditioner — like the Lancôme Absolue Precious Cells Nourishing Lip Balm — nearby for quick and easy access. The formula combines vitamin E, beeswax, acacia honey and rosehip seed oil to give lips hydration and make them feel smooth. 
STEP 10: Sunscreen
The final step of any routine should always be an application of broad-spectrum SPF 15 or higher. The sun's harmful UV rays are always at work, which means your skin must be protected year-round when outdoors or next to a window. During the daytime, you can reach for a fast-absorbing facial sunscreen like the La Roche-Posay Anthelios Melt-In Sunscreen with SPF 100. It offers maximum sun protection, is easy to blend into the skin and isn't greasy.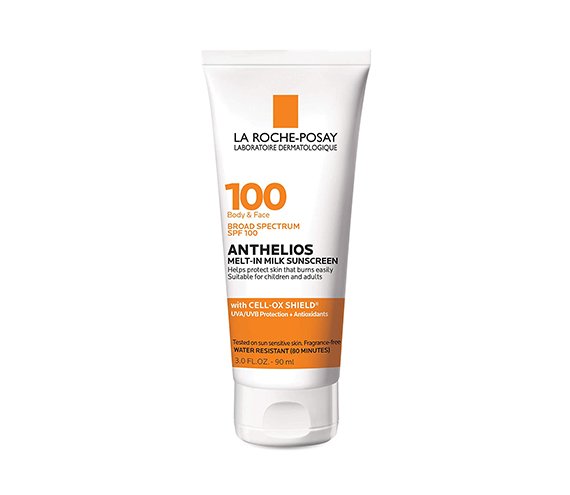 Photo: Chaunte Vaughn
Read More: 
8 Korean Beauty Skin-Care Trends That Should be on Your Radar
Serums, Ampoules, Emulsions and Essences: Is There Really a Difference?
Derm DMs: How Important Is It to Take a Break From Products to Let Your Skin Breathe?
Read more

Back to top