6 Indie Skincare Brands to Keep on Your Radar
November 15, 2021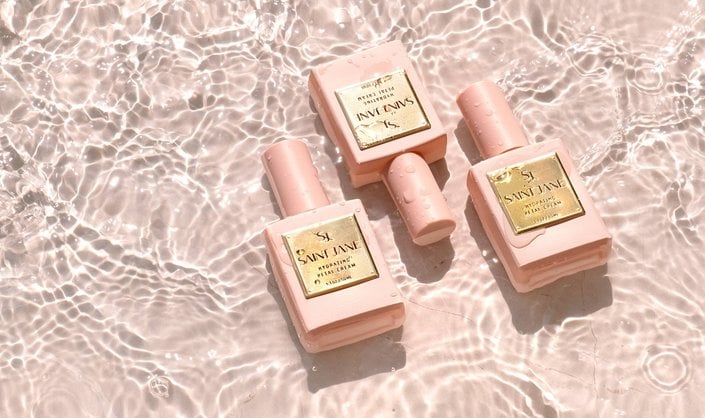 Let's be honest, the sheer number of beauty brands can seem overwhelming when trying to pick new products to add to your vanity. That's why many people tend to stick to brands that they are familiar with or hear about all the time, but there is a large community of independently owned beauty brands that offer quality products and deserve to get some love, too. If you're looking for new skincare, try shopping around at these six indie beauty brands that won't disappoint.
After growing tired of paying for products filled with unnecessary chemicals, Connie Lo and Laura Burget decided to take matters into their own hands and create Three Ships Beauty. Every formula is crafted with all natural, 100% plant-derived ingredients and is extremely affordable (no product exceeds $45). The women-led company is also taking initiatives to make the brand more sustainable by responsibly sourcing all of the ingredients and setting a goal to reduce their carbon footprint year after year.
What if you could upcycle leftover coffee grounds to create something new? Well, that's exactly what UpCircle Beauty does. Since the brand launched in 2016, they have transformed more than 350 tons of residual coffee grounds to make products like their Coffee Body Scrub and the Original Face Serum with Coffee Oil, and have since expanded their upcycling reach to include other byproducts that would typically be thrown into a landfill — like fruit pits and chai spices to craft results-driven skincare. Plus, all of their packaging is completely refillable and recyclable.
We all know how important it is to incorporate superfoods into your diet, but what about your skincare? Inspired by Korean beauty practices, Sweet Chef incorporates these good-for-you ingredients — like beets, kale and oat milk — into their formulas to create antioxidant-packed products that mimic cold-pressed juices for your skin.
Since its conception in 2019, Saint Jane Beauty has brought CBD into mainstream luxury skincare. Named after Jane De Chantal, a "feminist-before-her-time" from the 1500s who dedicated her life to helping people who were shunned by society, the brand's goal is to help those who suffer from various skin irritations with beautifully crafted products made from clean blends of powerful botanicals. At launch, the brand only had one product — the Luxury Beauty Serum formulated with 500 mg full-spectrum CBD and has since grown to include a full range of CBD-infused products including a brightening vitamin C serum and velvety lipsticks.
Sure, we're more likely to grab a product if the packaging is fun and eye-catching, but what keeps us repurchasing is formulas underneath that actually work — and that's exactly the case with Kinship. The up-and-coming skincare brand is already loved by Gen Z. Founders Alison Haljun and Christin Powell set out to create effective and affordable products that protect the skin barrier so skin stays happy, healthy and in check. Star products include Self Reflect, a probiotic moisturizing sunscreen and Supermelt, a vegan jelly lip mask.
This Black-owned brand is on a mission to change the language that surrounds body care. Instead of putting out a message of "pursuing flawlessness" they aim to craft products that make you feel great in the skin you're already in. On top of the inclusive messaging, every product is formulated for all people — no matter your race, gender, skin type, or concerns. You can also feel good knowing all of the formulas are made without phthalates, parabens, formaldehyde, petrolatum, and synthetic fragrances.
Photo: Saint Jane Beauty
Read More:
7 Editor-Approved Vegan Products to Add to Your Skincare Routine
Career Diaries: With Covey, Model Emily DiDonato Wants to Help You Create a Simple, Effective Skincare Routine
Hyper Skin Founder Desiree Verdejo on Building a Beauty Brand Focused on Skin of Color
Read more

Back to top