How to Complete Your Skin Care Routine in 5 Minutes or Less
January 28, 2019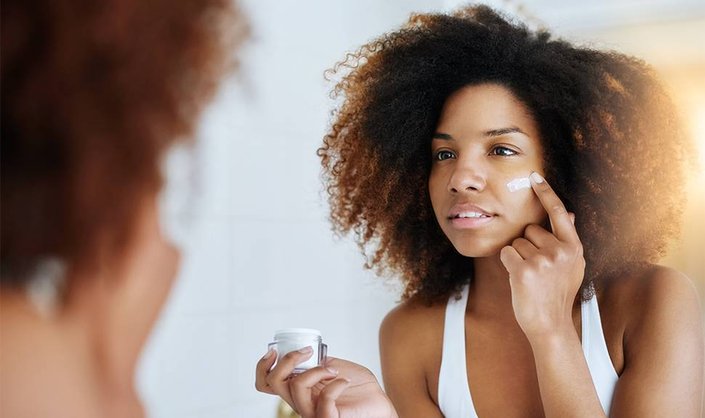 Many of us know the early morning struggle all too well. We rush to freshen up and head out the door on time for work, school, and our daily engagements, all while feeling extremely tired and sheepish. In the evening, we're usually exhausted after a long day. As fatigued or lazy as you may feel, it's important not to let caring for your skin fall to the wayside. Neglecting your skin—either intentionally or due to a hectic schedule—is never a good idea, especially since a well-rounded routine doesn't have to take hours. To that point, we're sharing tips on how to complete a skin care routine in five minutes or less. Keep reading to discover how to care for your skin in less time than it takes for your morning coffee to brew. 
STICK TO THE ESSENTIALS
Many people wrongly assume that all skin care routines require dozens of products and multiple steps. That's simply not the case. If you'd like to swap in different eye creams, serums, or face masks, feel free to do so. But if you're short on time, there's nothing wrong with just sticking to the daily essentials—cleansing, moisturizing, and applying SPF. No matter how rushed or tired you are, you must rid your skin of dirt and impurities with a gentle cleanser, hydrate your skin with moisturizer, and protect your skin with broad-spectrum SPF 15 or higher. No ifs, ands, or buts about it.
Remember: Keep it simple. There's no need to bombard your skin with products. Find a routine that works well and stick to it. Over time, it'll become like second nature. Also, if you take some time to care for your skin, the less time you'll need to spend camouflaging problem areas down the line.
SAVE TIME WITH MULTI-TASKING PRODUCTS
Multi-tasking products are a godsend for busy women, as they tackle more than one step at a time. They also free up space in your medicine cabinet, which is never a bad thing. Let's start with cleansing, a step that is mandatory both morning and night to keep your skin free of impurities—dirt, excess oil, makeup, and dead skin cells—that can clog pores and lead to breakouts. An all-star multi-purpose cleanser that's suitable for all skin types is micellar water, one of our favorites is Garnier SkinActive Micellar Cleansing Water. The powerful yet gentle formula captures and lifts impurities, removes makeup, and refreshes skin with just one sweep of a cotton pad. Follow up with a moisturizer after cleansing along with a coat of broad-spectrum SPF in the A.M. Combine both steps into one with moisturizer formulated with SPF, like Lancôme Bienfait Multi-Vital SPF Lotion. Since sun protection is not a concern at night, swap in a night mask or cream that can help smooth and revitalize your skin while you snooze.
STAY ORGANIZED
To help you move through your routine quickly, keep all your essential skin care products in one easy-to-reach spot. If there are products you use less regularly, store them towards the back of your medicine cabinet so they're not in the way of those you reach for daily. Fishing through a pile of products definitely prolongs the routine so do your best to stay organized and tidy.
BEAUTIFY FROM BED 
It's late at night, you're cozy in bed, and simply cannot muster up the strength to head over to the bathroom sink. Instead of falling asleep with your makeup on or skipping your evening routine altogether, store some products on your nightstand. No-rinse cleansers, cleansing wipes, hand cream, night cream, etc. are all fair game. Not only is it convenient to have these items within arm's reach, it can also save you time and energy.
Read more

Back to top