Here's How to Recycle Your Skincare Empties the Right Way
April 07, 2023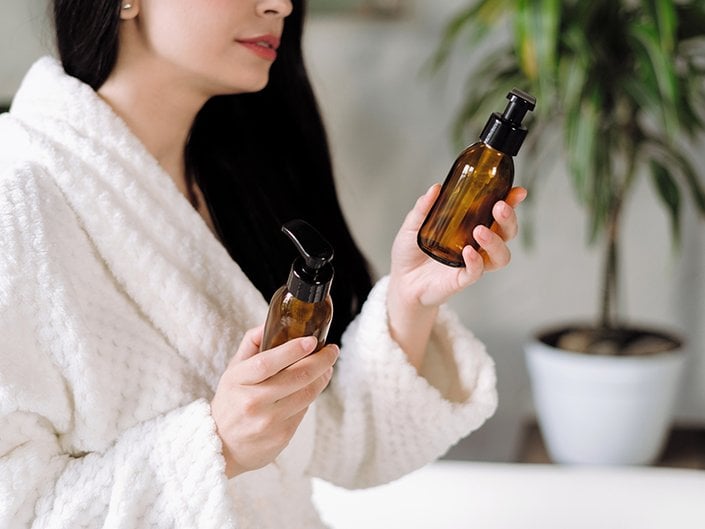 Chances are you've got a recycling bin somewhere in your house, and it's likely that you know you should recycle plastic containers, brown boxes and soda cans. But, did you know that you can recycle some of your beauty products, too? From plastic tubs and glass bottles to aluminum tubes and aerosol spray cans, find everything you need to know about recycling your beauty products to minimize waste, ahead.
Editor's Note: Have you started recycling or reusing your empty beauty products more? Are you taking other steps to be more environmentally conscious? Garnier is offering the chance to win $10,000 to anyone who uploads a photo or video of their eco-friendly activity with the hashtag #OneGreenStep and tags @GarnierUSA. Learn more about the sweepstakes here.
How to Prepare Beauty Products for Recycling
Before you can actually recycle anything, double check that the item is able to be recycled. To do so, check the bottom of your packaging for a number. As a general rule of thumb, #1 plastics are always recyclable. Typically, most local facilities will accept #1, #2 and #5 plastics. Glass, cans and aluminum are generally always recyclable, but be sure to check with your local rules.
Pro tip: If your local recycling facility doesn't recycle a certain type of beauty product, check the brand's website to see if they have their own recycling program. For example, Garnier offers a recycling program on several of their products, including the pumps on spray bottles like the Garnier Fructis Sleek & Shine 10-in-1 Leave-in Spray. Since the end of 2020, all Garnier Fructis bottles have been made from 100% recycled plastic.
Before you toss any products, make sure the vessel is clean. Any item with residual formula won't get recycled.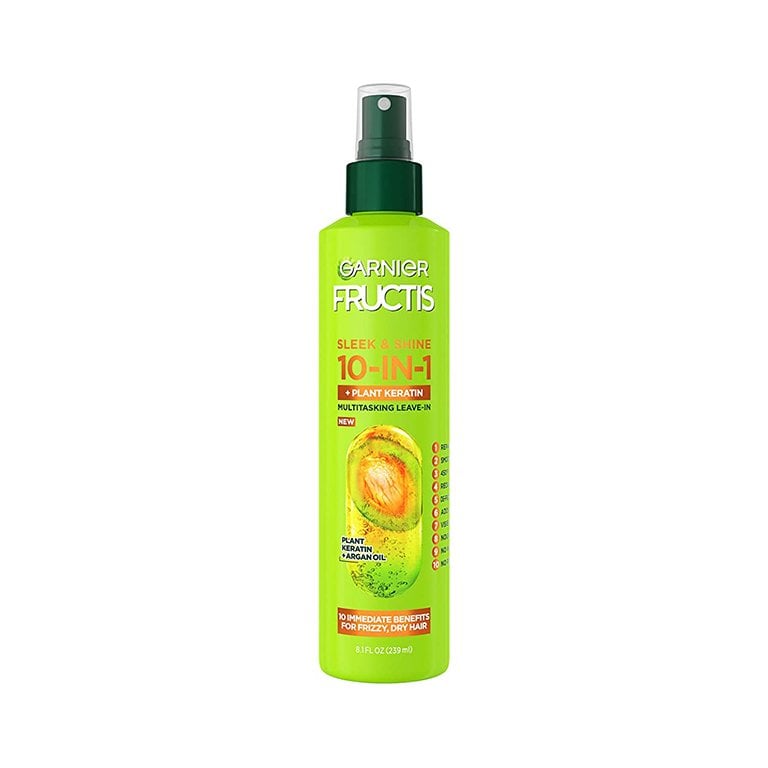 How to Recycle Plastic Beauty Product Bottles
Shampoo, conditioner, body wash, body lotion and cleanser bottles are typically made of a flexible plastic, which, thankfully, is easy to recycle. Make sure that the bottom of the bottle has a #1, #2 or #5 on it. Once you've confirmed the number, feel free to place it in the recycling.
If your bottle comes with a pump, spray head or dropper, make sure you separate it from the bottle and check online if it is also recyclable (some are, but it depends on the product). Caps, on the other hand, can be placed back on the bottle and tossed in the recycling bin.
How to Recycle Glass Beauty Product Jars
Clear, blue or brown glass can be recycled over and over, just make sure that you remove any caps, lids and applicators that aren't glass and dispose of them separately.
If the glass has been broken in any way, it can't be recycled either and should go into the trash.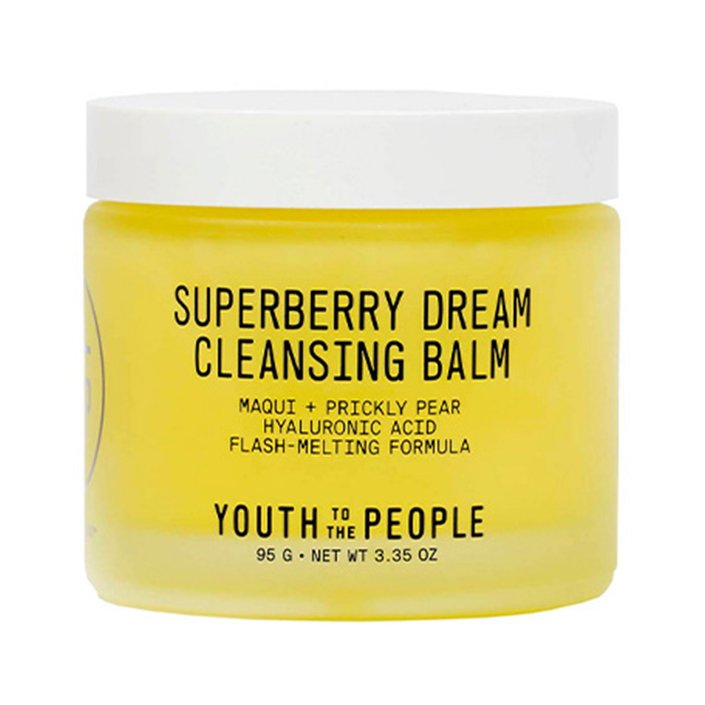 How to Recycle Plastic Skincare Product Tubs
Tubs are one of the easiest items to recycle. They're easy to clean and come in two parts, which are often made of the same plastic. To double check that both pieces are made of the same plastic, check the numbers on both. If you're not sure, dispose of the two separately.
To recycle a plastic product tub, simply rinse out any residue and toss it in your recycling bin. Feel free to put any additional components (like that thin white disk or a mini spoon) in the trash.
How to Recycle Plastic and Aluminum Skincare Product Tubes
To recycle either plastic or aluminum skincare product tubes, make sure they're empty first. Cut your tubes open and carefully scrape out every last drop of product. Try to refrain from cutting tubes into smaller pieces (two pieces is fine). The smaller the pieces, the less likely the tube will be recycled. Once residual product has been removed from the tube, throw out the cap (most aren't recyclable) and toss the tube into the recycling bin.
How to Recycle Aerosol Can Products
When your aerosol can no longer dispenses product (aside from air), it's ready to be recycled. Cans like these have to be completely empty in order to be recyclable, so make sure that there's nothing left inside. Separate the can from the cap or nozzle and recycle them separately.
What to Do if Your Skincare Products Aren't Recyclable
Skincare products aren't always recyclable. If you're looking to upcycle your skincare empties, check out some ideas from Youth to the People.
Read more

Back to top