Career Diaries: Founder of Urban Hydration, Psyche Terry, Shares Her Mission to Give Back Through Skin-Care
June 15, 2020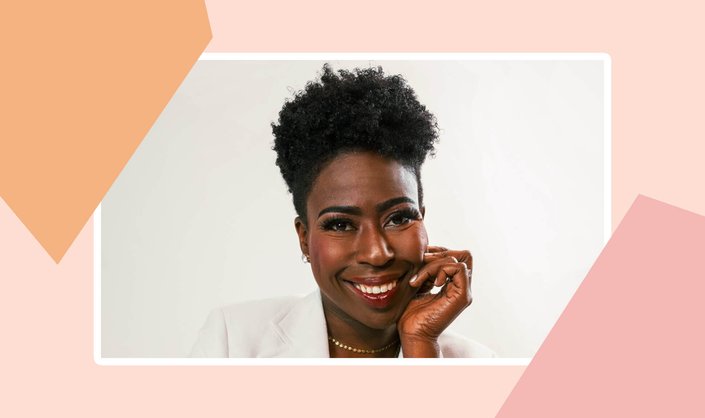 After years of battling dry skin and hair with no success, Psyche Terry decided to take matters into her own hands. With the help of her husband, the two founded Urban Hydration, a socially responsible, clean beauty brand. The company gives back to charity by making a donation for every product it sells. In 2018, the brand dedicated its first clean water drinking well to 300 Kenyan school children. Today, millions of Urban Hydration products are sold in retailers across the nation and it continues to donate gallons of water to communities around the world. Here, we talked to Terry about the importance of clean beauty, giving back and her inspiration behind the company. 
Can you tell us a little about yourself, your background and how you got started in skin care?
I am a mom of three, a wife, a lover of all natural foods, snacks, smoothies and a Zumba dance junkie. I once was about 18 dress sizes bigger than I currently am, eating the wrong things, unhappy and not living my best life well. I was living in Las Vegas and the sun had done a number on my skin and hair. I was suffering with dry skin and needed to reset. I've always been a beauty junkie, so when I turned to my dermatologist and she recommended new beauty treatments, specifically for my dry skin and hair, I was surprised that they were full of long chemical names I couldn't pronounce. 
What's the story behind Urban Hydration and what inspired you?
I was a mom with a corporate career, fighting for that next promotion but not being fulfilled doing anything but community work. That's when I found my dream and passion project. I served as a board member for a nonprofit that needed help making hand-made beauty products so it could raise money. It was a perfect match. I had a love for beauty, raising money and giving back. Ten years later, the collection of products that I helped them design is what I have the honor to sell and give back every day now.  
Can you tell us about the company's philanthropic efforts and why this was important to you? 
I believe that building legacy and wealth should all be done on a level that impacts a bigger community.. When we donated our first well, it was unheard of for a company as small as ours to give away profits to help another country's issue. But 300 kids in Kenya needed a resource that my kids and I honestly take for granted every day. They needed clean water. We aren't perfect, but we could absolutely help with solving their problem. I love it so much because that same school used the well we helped donate to sell more clean water to their community, which then allowed them to raise more money to fund two new school buildings. How can you not love the impact of giving? Giving keeps on giving. 
What was the biggest challenge you faced in trying to launch a clean beauty brand that gives back?
The biggest challenge that I've faced is also one of the most inspiring things to me. I've witnessed giant corporate companies try to tell our message so that they can seem just as, if not more, philanthropic. The joke is on them, though. But I think it's great. If our small act of kindness makes another person or company feel like they can do more, then that's exactly what I want. When all companies, big or small, are acting out of kindness, I think our world is better for it. 
What's your favorite part of your job?
I love my team. I love being able to be myself, live my life and do what I enjoy doing every day alongside my business partner and husband of 15 years. We have been dating since I was 21 years old. In college, we promised each other we'd be business partners someday and now we are living our dream. 
What is your daily skin-care routine?
I am a micellar junkie. Now that I understand toner, I follow up with that and then use a face wash in the shower after I work out. I finish it off with a dab of face moisturizer. Each night, if my day doesn't wear me out, I use micellar water as a quick fix.  
What's your favorite skin-care product from your line?
They all have so many different talents, but I think I'll pick our Bright & Balanced Aloe Leaf Micellar Water. It's fast and heavy duty yet gentle. I also like things that are an all-in-one. It's so hydrating that I don't even need a moisturizer afterwards. 
What's next for Urban Hydration?
I love clean beauty and I love giving back. I want to be in every drawer, pocket and purse if I can. From lips to hips, I want to help impact the world of beauty for the better. 
Read More: 
5 Peel-Off Masks That Are Satisfying to Use and Good for Your Skin
What Is Clean Beauty Anyway? Two Skin-Care Experts Weigh In
White Ink Tattoos on Dark Skin: Here's What You Need to Know
Read more

Back to top