Iota Founder Monique Meneses on Why Body Care Needs More Attention
October 31, 2022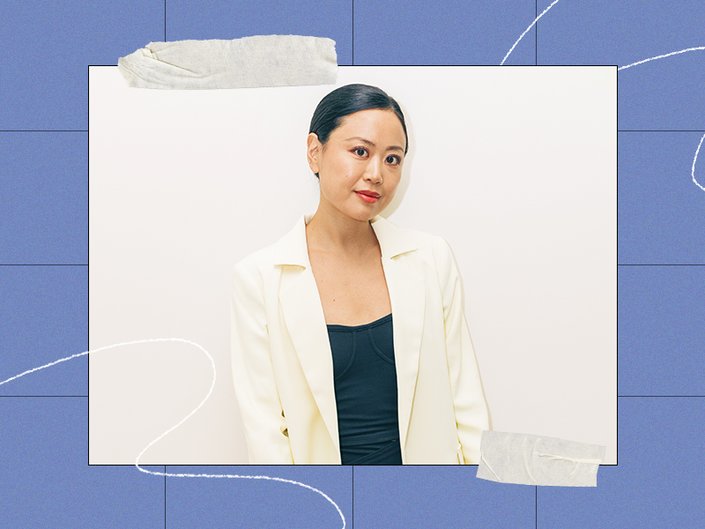 As a former beauty editor and brand consultant, Monique Meneses knows what it takes to create a unique — and useful — beauty brand in an incredibly crowded space. She recently launched Iota, a collection of body washes and a body serum aimed to improve skin health with a focus on the microbiome. The ingredients are effective but gentle, the packaging is minimalist and eco-friendly but pretty, and the prices are attainable. It's a winning recipe that you're going to want to learn more about — and add to your shower immediately.
Why did you decide to launch iota — was there an "ah-ha" moment?
The idea behind iota was born out of an accumulation of health issues I experienced before, during and after my pregnancy that I'm still dealing with to this day. Doctors couldn't find the cause behind these health issues, and that spurred a lot of self-reflection on what I was doing for my "health." Was my daily routine to blame, or at least, did it play a part in accelerating or contributing to these health issues? I wasn't sure. With age and becoming a mom, I wanted to find small (realistic) lifestyle changes that could still make a difference. Skin health is arguably the key pillar of health most overlooked today. Just like sleep, eating right and exercise, it's essential for wellness, and more studies are finding its link to bigger issues like autoimmune disease and heart health. As a mom and a former beauty editor who spent my entire career in the beauty industry, I was frustrated why the products we use merely clean, scent or only treat skin issues after they occur?
While I was focusing on how to improve my gut microbiome, I learned that just like our gut microbiome, our skin microbiome is essential for health. A balanced microbiome is the key to optimal skin health and appearance — imbalances can increase the risk of flare-ups. I grew up with eczema, KP and very sensitive skin, so it was important to me to develop formulations that were gentle on, cared for and nourished the skin on our body, our largest organ.
As a former editor, you know the beauty space is crowded. What are you doing to stand out?
Every day, I wake up to a sea of new brands launching in what is already a very crowded space. That's exciting because it spurs innovation and pushes the industry forward, but it also makes it more difficult to stand out. We want to add to the conversation actively, not passively. Our mission and purpose is your skin health and addressing the root of skin issues because your skin microbiome is the foundation for the end goal you're seeking — whether that's softer, smoother, glowier, calmer or firmer skin.
We also want to be more than a personal care brand. We're a platform for health because all of the core pillars of health are linked and form the ecosystem of your overall well-being, whether that's nutrition, skin health, gut health, emotional health, mental health, sleep or exercise. We've fostered and will continue to cultivate a health-minded community by empowering those who have experienced things like infertility, eczema, psoriasis and more to share their stories and normalize topics that are not as frequently talked about in the open.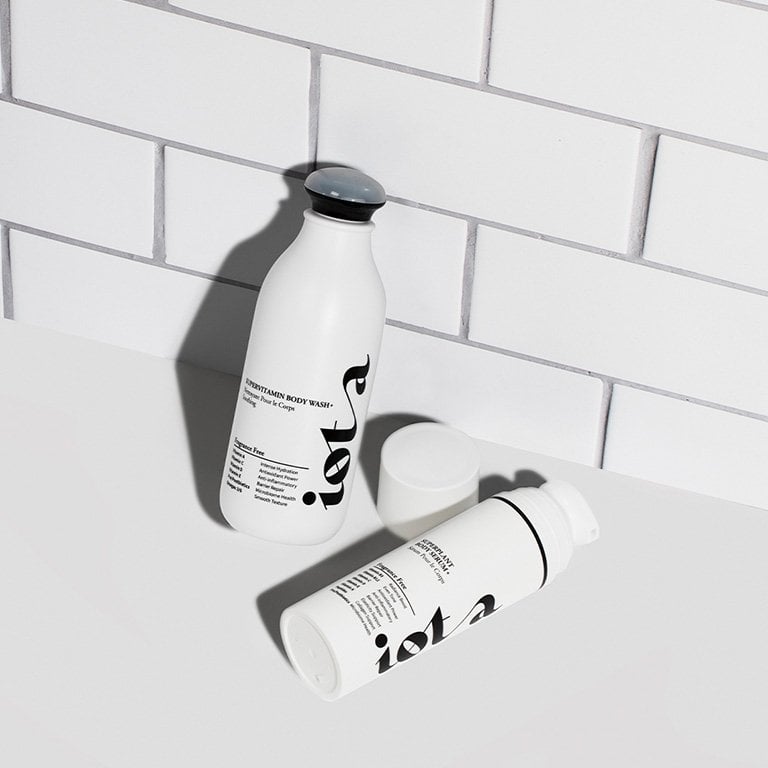 For a lot of people, body products are utilitarian. Why should someone try something new and try your products?
You're absolutely right in that for a lot of people, body products are utilitarian — they tackle issues after the fact whether that's masking odor, cleansing or minimizing flare-ups.
Our products get to the root of skin issues and help address issues before they occur. We're the first body-care brand that fuses the worlds of personal care and wellness into one with a laser focus on your skin health. Every single product we make is for the purpose of improving your skin health on a foundational level. And after a few long years perfecting the exact right mix of science-backed multivitamins, actives and microbiome-balancing ingredients, we've created the most comprehensive, all-in-one method for skin health (our body wash alone took 72 iterations!).
Supporting our skin requires a comprehensive approach with the right combination of ingredients. Much like the way we approach our diet in diversifying our plate with nutrients, we should take a similar, balanced approach to skincare. In our case, this is with microbiome-balancing prebiotics and postbiotics, the core of all iota formulations and an expansive list of multivitamins and essential actives.
What's been the biggest surprise since launch?
I think the biggest surprise is how quickly we've received feedback from our growing community of those with skin issues like eczema and super-sensitive skin and how difficult it has been for some of these community members to find body care that speaks to issues from a "before it happens" not "after it happens" point of view. One DM that stands out to me that I received just yesterday is from one of our first customers who has eczema: "I used to get anxiety showering because of how my eczema would react to the water & my body products. But my worries have definitely been 'washed away' lol. Sorta corny I know, but I'm feeling great and excited to continue using these products!" It has been rewarding to see that we've created care that matters.
What's next for the brand?
Our mission is to spread the message of skin health awareness. The Human Microbiome Project launched in 2007 and since then, microbiome research has accelerated (in the U.S. alone, research on the human microbiome surpassed $1.7 billion in the past decade according to News Medical). There is still a lot to learn about the skin microbiome and more research to be done, but we plan to incorporate any new key learnings about the skin microbiome into our formulations where possible and expand our portfolio of microbiome-focused bodycare to support your skin health. Stay tuned!
Photo Credit: Weston Kloefkorn, Ari Colliard; Design: Juliana Campisi
Read more

Back to top