I Treated Myself to a Lash Serum Every Day for a Month and Gained So Much More Than Healthy Lashes
May 22, 2019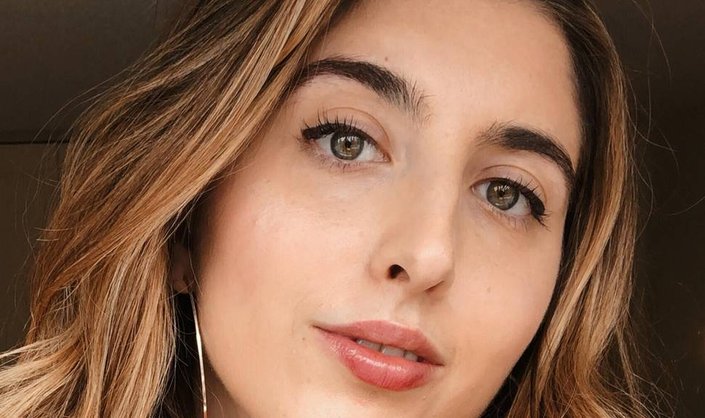 Fun fact: I'm lash-obsessed. My Shu Uemura Eyelash Curler is one of my most prized possessions and mascara is definitely, by far, my number-one makeup essential. In the rare case that I get stranded on a desert island, it's the one thing I would have with me. But when it comes to self-care, I can't say that there are too many ways I've treated my lashes to make sure they're healthy. Somehow treating my skin comes more naturally thanks to sheets masks and lip masks and maybe a jade-rolling session or two. To be honest, the thought of doing anything nice for my lashes didn't even occur to me until recently.
For some background, I started using this serum just as my lash extensions reached the end of their (unfortunately short) lifespan. If you've been down the lash extension route before, you understand the sadness that comes in those final weeks, when you're desperate to keep them around for longer. As I looked in the mirror, bare-faced and sleepy, surveying my lashes like a surgeon standing over a body,  I had the realization that I needed to start caring for my lashes in the same way that I do with my skin. No amount of mascara or extensions was going to give me the healthy, natural lashes that I craved. Plus, I reasoned, if I didn't do something, my lashes were going to start falling out even more often than they already were!
The night of my lash realization, I wiped away the last of my extensions and applied the new L'Oréal Paris Lash Serum Solution Eyelash Serum, which had fortuitously crossed my desk just a few days prior. The product is encased in a sleek white tube with a click-twist soft brush, and lends itself to an application process that takes all of 15 seconds — maybe less, if you're in a rush. I twisted the end of the serum to dispense the product and ran it along my upper lash line in the same way that I do with a liquid liner. After that, I carefully applied it directly onto my lashes and then went about the rest of my skin-care routine as usual.
A month in, I'm still using the product. My lashes do indeed feel stronger, softer and healthier, but perhaps more importantly, using the lash serum has actually become a little nightly ritual that I look forward to — another little way of treating and caring for myself and lashes. I know a lot of people who use their lash serum in the morning, too, before makeup. But for me there's something about doing all of my self-care in the evening that I like. When I wake up in the morning, I feel like the best version of myself before makeup (if that's the move for the day) and that's the best thing I could ever ask for.
These self-care habits are a way of release at the end of a long day and I've truly learned to look forward to it. In the same way that I coat my lashes with mascara to make them extra-voluminous, or swipe on a bold lipstick for a dose of boldness, I'm making more of an effort to care for what's underneath — and I encourage you to do so, too.
I received this product courtesy of L'Oreal Paris to test and review.
Read More:
5 Things You Should Never Do to Your Eyelashes, According to An Expert
9 Beauty Mistakes Making You Look Older Than You Are — And How to Fix Them
5 Under-Eye Gel Pad Hacks Every Beauty Lover Needs to Know
Read more

Back to top