Meet Tacha, And The $79 Serum She Can't Live Without
February 06, 2019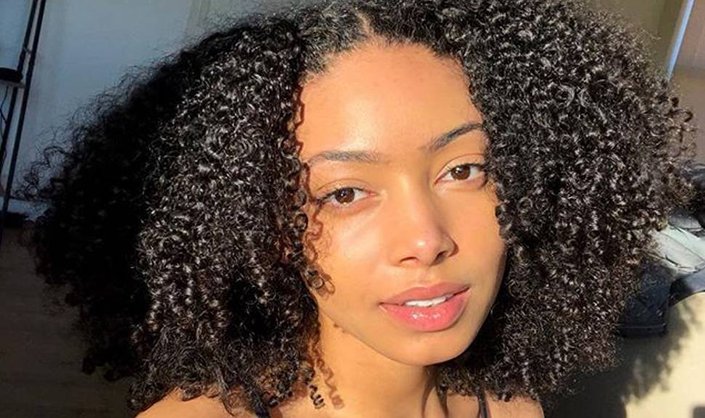 #SkinCrush digs into the routines of people who love skin care (almost) as much as we do.

Our latest crush, Tacha, is a skin-care loving content creator who doubles as an administrator at a tech company and has (possibly) the glowiest skin we've ever seen. Her holistic approach to beauty and wellness, along with her openness about her journey to clear skin, is one of the many reasons we're crushing. See her skin care routine, favorite products, and the question she receives the most, ahead:
What's your skin type?
Oily/acne prone.

You've been super transparent about your skin journey. How did you become so confident in your skin and what has sharing your struggles meant to you?
It took me a long time to build up even the smallest amount of courage to share my skin struggles. I've dealt with acne and hyperpigmentation since I was in high school, and it's been one of my biggest insecurities. It was isolating to look around and feel like everyone I knew had great skin except for me. Even still I have highs and lows, but opening up about it was really freeing and I knew that if I made even one person feel more confident or know that they weren't alone, I'd be happy. It's kind of crazy because these things are so common, but when we're dealing with them we feel so alone.  

What's your current skin-care routine?
In the mornings I keep things pretty simple: I might use @mygoodeskin's $200 water as my toner or just rinse my face with water, moisturize with an oil and follow up with my La Roche-Posay Anthelios Clear Skin Oil Free Sunscreen SPF 60. At night, I've been alternating between the Neutrogena Hydro Boost Hydrating Cleansing Gel and Farmacy's Clean Bee Ultra Gentle Face Cleanser. Then I tone, maybe throw on a face mask or an exfoliating treatment and follow up with a serum like Kiehl's Midnight Recovery Concentrate and a moisturizer like CeraVe Moisturizing Cream.
What's one thing you wished you learned sooner about skin care?
I wish I understood that using a ton of harsh products to attack breakouts isn't necessarily the way to go. Sometimes we end up stressing our skin even more by doing too much.
What's your biggest skin-care indulgence?
Caudalie's Vinoperfect Radiance Serum. It's really pricey ($79) and leaves a bit of a sticky feeling after applying, but it works wonders for evening out my complexion.

Your favorite accounts to follow on the 'gram?
I love, love, love @hannahbronfman and @sophiaroe! They both take holistic approaches to beauty, which I'm all the way here for.
What's the last skin-care product you finished and would you buy it again?
That would be the Kiehl's Midnight Recovery Concentrate, and yes, I already have! I have to have one in stock at all times — it's non-negotiable!

The skin-care ingredient you can't get enough of?
Hyaluronic acid! I find that when my skin is moisturized it breaks out less, so I'm all about infusing moisture at every step of my routine.

What's the most-asked question in your DMs?
How do you get rid of hyperpigmentation?

Your favorite thing about skin care?
It's therapeutic! Those few minutes you spend taking care of your skin can do wonders for how you feel about yourself.
Read more

Back to top