So This Is Why So Many Skin-Care Products Contain Seaweed
July 09, 2019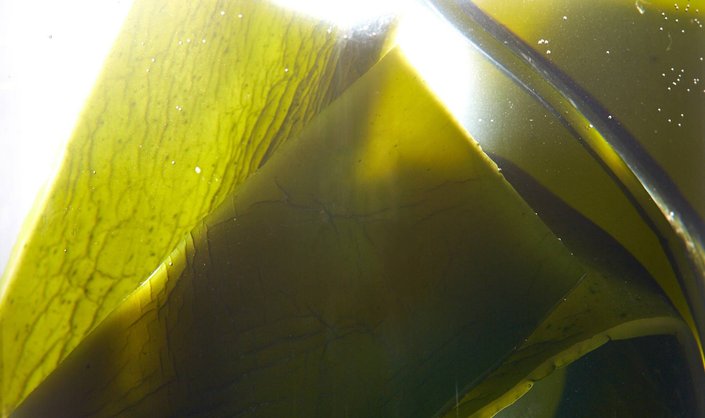 When you think "seaweed," your thoughts might instantly veer to Trader Joe's Seaweed Snacks or traumatic water experiences in which you were not welcoming the marine algae into your life. But if you're skin-care obsessed like us, you might be thinking of the many seaweed-infused skin-care products that are currently lining the shelves of your local beauty supply store. We've seen them in the form of high-end face creams, masks, bath products and hair products, too. But what is it about seaweed that makes it so coveted in our daily skin-care regimen? Ahead, we dig further into the skin-care ingredient.
Seaweed, formally known as macroalgae, fall into three different groups: phaeophyceae (brown), rhodophyceae (red), and chlorophyceae (green). "All forms of seaweed are rich in vitamins and antioxidants explains board-certified dermatologist and Skincare.com consultant Joshua Zeichner, MD. 
Based on the study conducted by MDPI, depending on what's extracted from the specific class of seaweed, there are different known benefits — not just one benefit per class of seaweed. For example, amino acids extracted from green seaweed could be active components of moisturizers, antioxidants and natural sunscreens, while an extract of a species of green seaweed may have more moisturizing properties. Bladderwrack (formally known as fucus vesiculosus), is a common extract from brown seaweed because it acts as an emollient and humectant. And red seaweed (particularly, a species named asparagopsis armata)  may help protect the skin's surface and activate surface cell turnover.
"Seaweed is rich in B complex vitamins, which have a brightening effect. In addition, seaweed also contains vitamin C, which can help even skin tone and promotes healthy-looking skin." It's also particularly useful in those with aging skin or sensitivity. However, further research on the benefits of the types of seaweed is needed. 
Below, we share three seaweed-infused skin-care products we love, and why you should consider adopting one into your routine. 
The Seaweed Bath Co. Awaken Exfoliating Detox Body Scrub
This body scrub contains brown bladderwrack seaweed to naturally detox skin and promote skin's elasticity. Bonus points: It has a refreshing, minty scent that will instantly wake you up if you're feeling drowsy.
Algenist Prebiotic Balancing Mask
This color-changing mask is formulated with a prebiotic from green algae, specifically chlorella vulgaris extract.
Use this as a spot treatment or all over your skin to help address the appearance of dark spots. This formula contains asparagopsis armata, a species of red algae.
Read More:
The Ingredient You Need to Even Out Your Skin's Tone
Our Favorite Moisturizers Formulated With SPF
This Ingredient Can Help Strengthen Your Skin's Moisture Barrier
Read more

Back to top