The Benefits of Using Green Skin-Care Products, Plus 6 We Love
November 09, 2020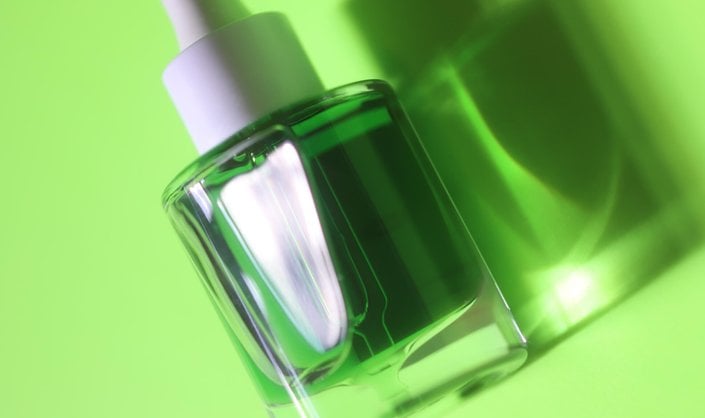 If you're well versed in color-correcting skin-care, you won't think anything of applying green beauty products on your face. If you're new to the technique, don't be afraid. Green-colored products, which come in the form of serums, masks and sometimes cleansers, typically address the appearance of discoloration and redness. We asked Skinceuticals partner and board-certified dermatologist, Dr. Kim Nichols to explain some of the benefits of green-colored skin-care products. Read on to find out if they're right for you, plus shop six that we love.
What Are the Benefits of Using Green-Colored Skin-Care Products?
According to Dr. Nichols, there is indeed a good reason for the green in green-colored skin-care products. "The answer really comes down to the fact that green is a complementary color to red, so it is capable of neutralizing redness and discoloration in ways that non-green products cannot," she says. 
Who Should Use Green-Colored Skin-Care Products?
There are a few different skin types that may benefit from green-colored skin-care products. Dr. Nichols notes that the Skinceuticals Phyto-Corrective Gel, a green-colored serum, is ideal for sensitive skin types because it's made with ingredients that help calm and hydrate the skin. " This product improves visual redness and helps reduce acne marks. It reveals a clear, fresh looking complexion, leaving skin feeling calm and hydrated. ," says Nichols. "We all get breakouts and irritated skin from time to time, so having these types of products in your arsenal is a must!" she says.
Our Favorite Green-Colored Skin-Care Products
Kiehl's Cannabis Sativa Seed Oil Herbal Concentrate Face Oil
For a calming, non-comedogenic face oil, try this concentrate by Kiehl's. It works on all skin types, including sensitive, and contains an herbal blend of hemp-derived cannabis sativa seed oil and oregano oil, it helps calm and rebalance the skin.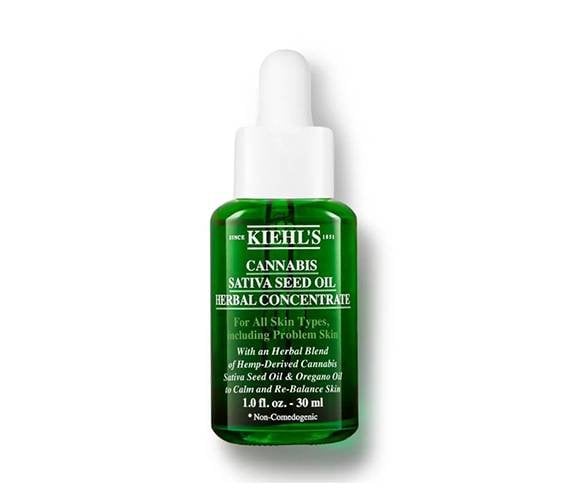 SkinCeuticals Phyto-Corrective Gel
A recommendation from Dr. Nichols, this gel formula calms the complexion and improves the look of redness. In it, you'll find thyme, olive leaf and cucumber extract, as well as eucalyptus leaf and hyaluronic acid. It's suitable for sensitized, blotchy or acne-prone skin.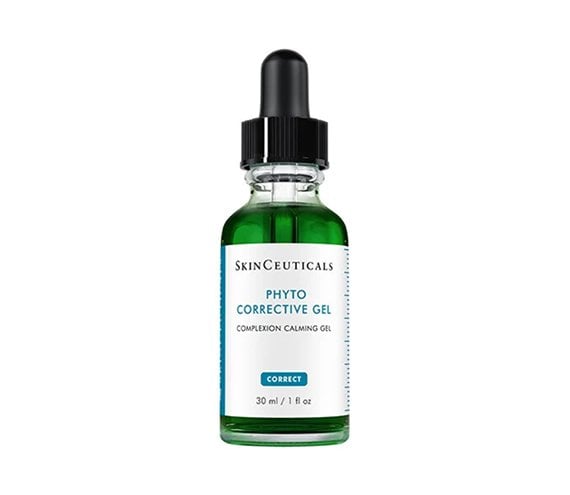 L'Oréal Paris Skin Pure Clay Cleanser, Purify & Mattify
This mattifying and purifying cleanser helps nourish and soften the skin with each use. Infused with eucalyptus, this cleanser  cleans impurities and pollution from skin, but won't strip it of moisture.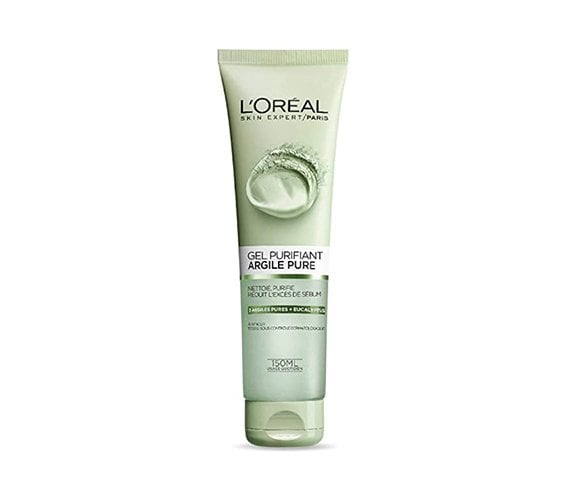 SkinCeuticals Phyto-Corrective Masque
With a blend of botanicals and hyaluronic acid, this hydrating and calming face mask is one all skin types should consider having on deck.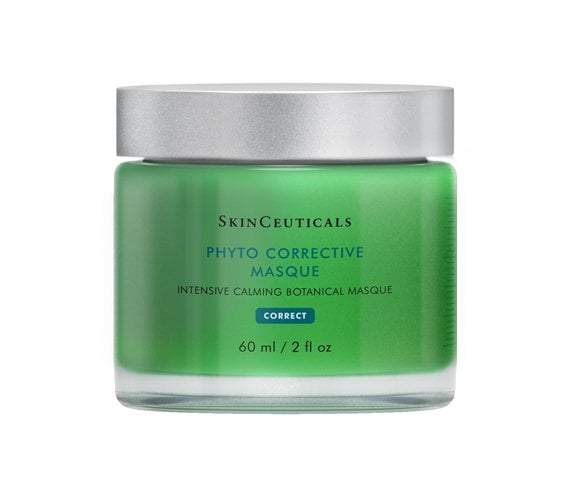 INNBeauty Project Power Up Setting Mist
This three-in-one product is a mist, toner and setting spray in one. Made with botanical oils, as well as witch hazel, aloe and electrolytes, this multitasker helps to revitalize and moisturize the skin.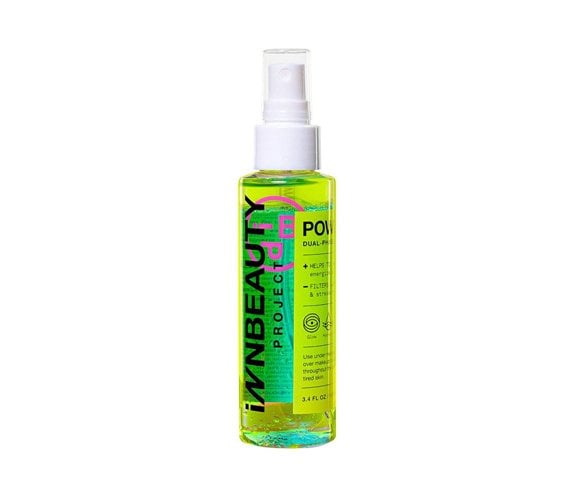 Good Skin (Days) A New Leaf Cream Cleanser
The Leaf Cream cleanser is perfect for dry, irritated skin thanks to its combination of nourishing and soothing ingredients, including green tea, spinach, celery and broccoli. It also contains crushed mugwort that sloughs away dead skin cells, leaving your skin silky smooth and balanced.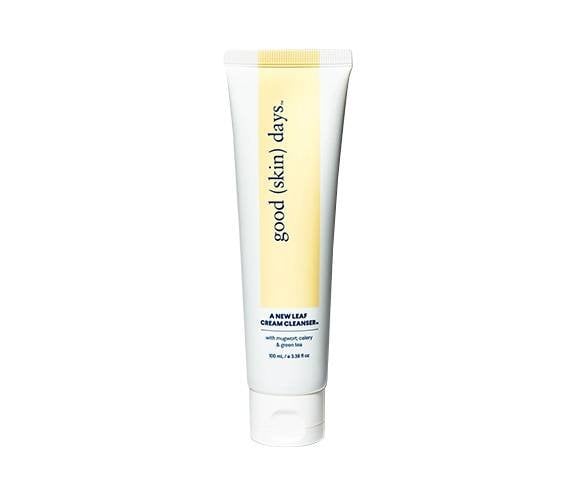 Photo: Melissa San Vincente-Landestoy
Read More:
5 Drugstore Face Masks to Try This Fall
How Occlusive Ingredients Can Benefit Dry Skin
The Best Brightening Vitamin C Serums Available on Amazon
Read more

Back to top