Quick Question: What Is a Milk Peel? Here's What You Need to Know
July 27, 2020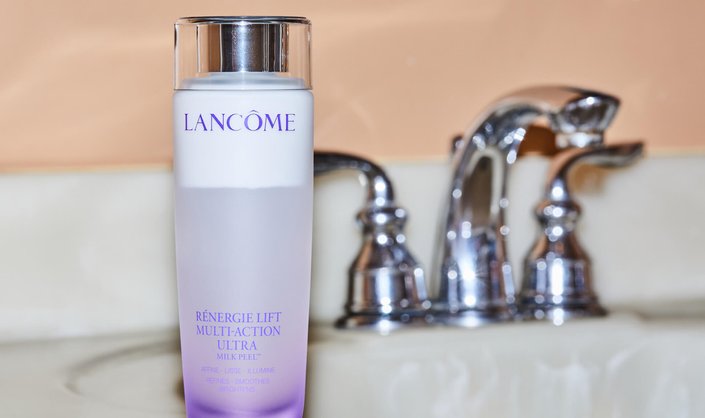 A milk peel is traditionally an in-office procedure that uses lactic acid and is designed to brighten the appearance of the skin. According to Glow Recipe founders and K-beauty experts, Sarah Lee and Christine Chang, it's a common practice at Korean bathhouses to vigorously splash the skin with milk. Ahead, Lee and Chang break down how milk peels work and what they are known to do for skin's appearance. Plus, we've rounded up a few products inspired by professional milk peels so you can  enjoy this peel  at home.
What Is a Milk Peel?
According to Chang, a milk peel is a brightening exfoliation treatment that is commonly offered at dermatologists' offices in Korea. "The treatment utilizes lactic acid (found abundantly in milk) to give skin a 'milky' finish — i.e. bright, smooth and even." Milk is made up of the natural sugar lactose. "When fermented, lactose is converted into lactic acid, an alpha-hydroxy-acid (AHA) that is known to gently chemically exfoliate and slough away dry skin cells on the surface of the skin." Lactic acid is also known to even out skin tone and improve the appearance of acne and wrinkles.
What Skin Types Can Benefit From Milk Peels?
"Because the exfoliation is very gentle, sensitive skin types can also try milk peels," says Chang, "and anyone with dull skin or a rough skin texture might also love this treatment."
Milk Peel Products You Can Try at Home
There are a few products that help you achieve a brighter complexion at home without having to book a flight to Korea. Chang and Lee suggest their own Glow Recipe Watermelon Glow Pore-Tight Toner to get started. "This product is formulated with a careful approach that replicates and draws inspiration from popular Korean peel treatments," says Lee. It contains cactus water and a mixture of BHAs and AHAs to gently exfoliate and hydrate the skin.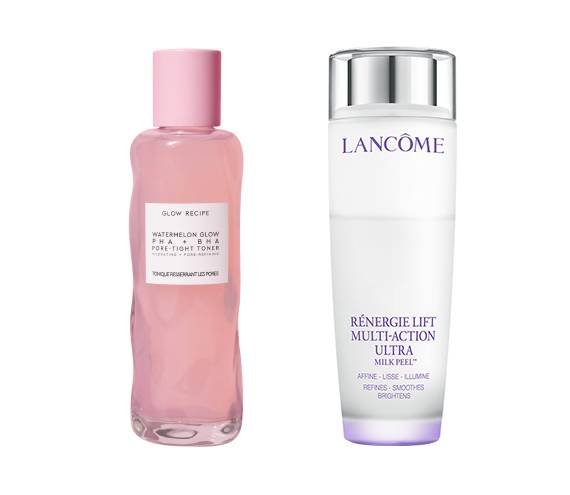 You can also try the Lancôme Rénergie Lift Multi-Action Ultra Milk Peel, coined for it's "milky" consistency. This formula smoothes, refines and exfoliates the skin with lipo-hydroxy acids, vitamin E, micelles and linseed extract. It's perfect for oily or dry skin types and can be used after your morning and evening face cleanse. 
Photo Credit: Chaunte Vaughn
Read more

Back to top