Homemade Skin Care: A DIY Sugar Scrub Recipe for Silky Smooth Skin
May 16, 2016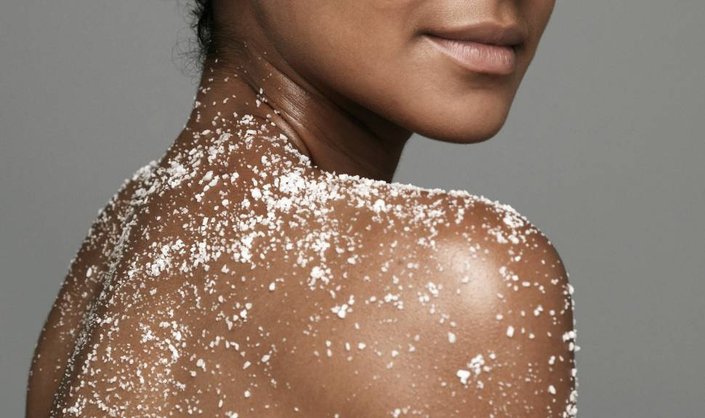 Here at Skincare.com, we're big fans of store-bought body scrubs—we're looking at you, The Body Shop Coconut Body Scrub—when it comes to waking up tired, dull-looking skin. They're gently-exfoliating, moisturizing, and there's no denying that our skin feels incredibly soft and smooth after lathering it on. But on days when we have a little extra down time, it's nice to whip together a homemade sugar scrub with just a quick trip to the kitchen cabinet. It takes less than 10 minutes and the price just can't be beat. Below, a sugar scrub recipe that will impress even the most jaded beauty alchemists. It contains coconut oil, sugar (as the name suggests!) and honey.
Ingredients
½ cup coconut oil

¼ cup granulated sugar

¼ teaspoon raw honey
Directions
Mix all of the ingredients together and store in an airtight jar. When you're ready to use, massage in circular motions as desired onto your body while in the bath or shower. Rinse and pat dry.
The sugar in this recipe works as an exfoliating mechanism to help smooth skin. Coconut oil is praised for its many skin benefits and we love how hydrating it is. Honey is a natural humectant, meaning it attracts and retains moisture on the skin's surface. Aside from the ingredients, what's equally great about this recipe is that it's completely customizable from start to finish. If you want your scrub to have a coarser, sand-like texture, mix in a few more handfuls of sugar. In the world of DIY, the sky's the limit.
Read more

Back to top