How to Make a DIY Rose Water Face Mist
November 10, 2016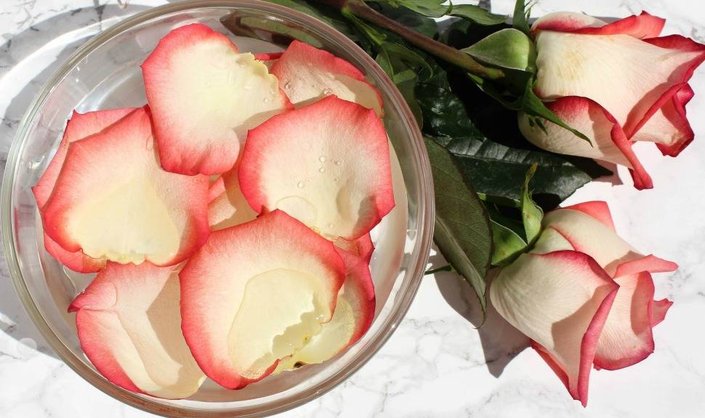 Facial mists aren't just for cooling off your complexion during the hot, sticky summer months— they're a refreshing way to soothe and replenish your skin with hydration during the dry (read: frigid) fall and winter months, too! Ahead, we share a recipe for an amazingly-scented DIY rose water facial mist that you can use all year-round.
At Skincare.com, we like to think of facial mist the same way we think of lip balm. Meaning, we bring it everywhere, reapply throughout the day, and have one for our vanity, one for our gym bag, one for our desks, and so on—we basically never leave home without one. That's because (like our lip balm) facial mist can quickly help us comfort dry-feeling skin throughout the day. Not to mention: it feels great after an intense workout. Give your skin a midday pick-me-up with our DIY rose water facial mist. We share how, below.
WHAT YOU'LL NEED:
1 cup of distilled water
10-15 drops of aloe vera essential oil
1-3 pesticide-free roses
1 small spray bottle
WHAT YOU'LL DO:
Remove petals from the rose stems and rinse off in a colander.
Place the rose petals in a saucepan and pour water over them. The rose petals should be covered in water, but not drowning.
Simmer on the lowest setting until the roses lose their color.
Strain the liquid and pour into a spray bottle.
Allow the solution to reach room temperature before adding 10-15 drops of aloe vera essential oil.
Shake well and apply to your skin.
Editor's tip: Store your DIY rose water facial mist in the fridge for an extra-refreshing effect.  
Read more

Back to top