5 Steps To Get Post-Gym Pretty
January 03, 2017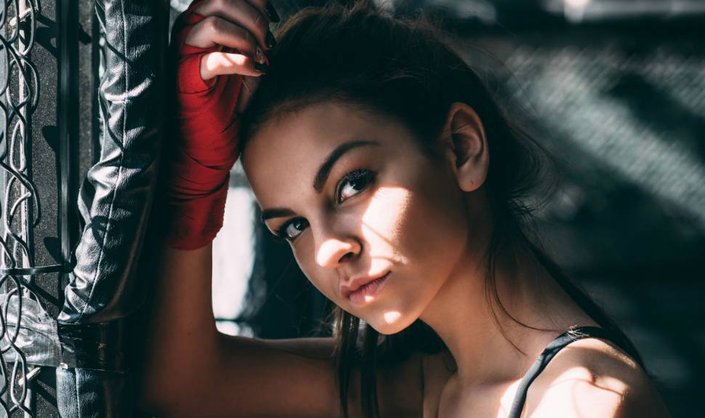 If we can count on one thing each New Year—regardless of what's going on around us—it's that the gyms are going to be packed! Whether you just started working out or you've been a loyal gym-goer for years, following the steps below can help you look your best after you break a sweat this year!
Before we get into the steps to get post-gym pretty, let's quickly discuss how your workout alone may help you on your way to better-looking skin this year! According to the American Academy of Dermatology moderate exercise can improve circulation and boost the immune system which can, in turn, give the skin a more youthful appearance.
But, as great as working on your fitness can be, it's important to follow a well-rounded skin care routine after your sweat sesh in order to keep your complexion looking clear…especially below the neck. "When you have acne on your body, but not on your face, it's often caused by waiting too long to shower after working out," explains board-certified dermatologist and Skincare.com consultant Dr. Lisa Ginn. "The enzymes from your sweat sit on the skin and can clog pores leading to breakouts. I tell my patients to at least rinse off, even if they can't take a full shower. Get water on your body within 10 minutes after exercise." That brings us to our post-workout skin care action plan:
Step 1: Cleanse
While the optimal skin care action plan post workout is to hop in that shower within 10 minutes after working out, we know that's not always doable when the gym locker room is full. However, to ensure you're still cleansing off that sweat, keep a pack of cleansing wipes and a bottle of micellar water in your gym bag. These cleansing options don't require you to lather and rinse so you can easily wipe away sweat and any other impurities from your skin's surface as soon as you've finished working out.
Step 2: Moisturize
No matter what skin type you have, after cleansing you need to reach for a moisturizer. By skipping this step you can unintentionally dehydrate your skin which can cause your oil-producing glands to overcompensate by producing excess of oil. Use a moisturizer that's been formulated for your specific skin type immediately after cleansing for the best results.
Step 3: Dry Shampoo
Sweaty strands and no shower in sight? Reach for a bottle of dry shampoo so you can refresh your hair between washing. Dry shampoo is a great option when you're in a pinch and need to mask the appearance of oily-looking hair. If your strands are seriously sweaty, pull them up into a chic top knot after spritzing your dry shampoo and be sure to suds up when you can finally hop in the shower.
Step 4: BB Cream
If you're heading out after your workout or going back to the office you likely aren't going to go barefaced. While some foundations can feel heavy after a particularly hard gym session, BB creams are a great lightweight alternative that deliver  sheer tinted coverage. If the sun is still out, opt for a BB cream formulated with  broad-spectrum SPF to help protect your skin from the harmful effects of UV rays.
Step 5: Mascara
If you want to keep your makeup minimal, BB cream and a quick sweep of mascara is really all you need. After all, you don't want to hide that gorgeous post-workout flush!
Rather skip the gym and get your sweat on at home? We share an easy full-body workout you can do without gym equipment here!
Read more

Back to top