September's Sexiest Scents: 6 Aromas We Can't Get Enough Of This Fall
September 21, 2016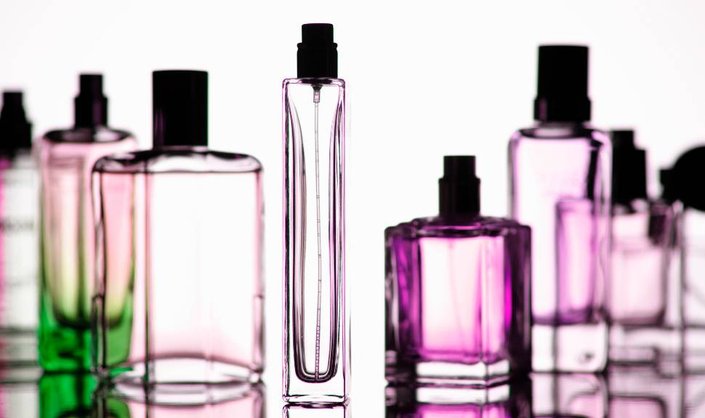 Now that summer has officially come to an end, it's time to pack up the tropical-scented beauty products in favor of more sultry aromas. As you layer on the sweaters this season, consider layering on some of September's sexiest scents as well. Whether you like to get your fragrance from your facial oil, body cream, or a delicate eau de parfum, we share six sexy scents we can't get enough of below.
The Body Shop Indian Night Jasmine Body Cream
The exotic scent of jasmine has long been thought of as an aphrodisiac in the world of aromatherapy. It is believed to help promote calm, happiness, and love, and with snuggle season upon us, we can think of no better scent to wrap your skin in than this one. Even if you're not a believer in the powers of aromatherapy, you can still appreciate the warm, floral scent of jasmine. What better way to envelop your body in this luscious aroma than with a rich body cream? With its intoxicating scent of real jasmine—hand-picked just before sunrise when the blooms exhale their strongest aroma—this body cream from The Body Shop not only moisturizes dry skin, it also leaves behind that tell-tale rich, sophisticated, and oh-so-sultry scent.
The Body Shop Indian Night Jasmine Body Cream, $21
Maison Lancôme Tubéreuses Castane
As an homage of Lancôme's founder—perfumer Arman Petitjean—the brand has unveiled six new scents all united by the French art of blending. While the new fragrances are all equally intoxicating, our favorite sultry scent is the Tubéreuses Castane. Blending together two complementary extractions of tuberose with the scents of roasted chestnut and vanilla tonka bean, the scent is warm, inviting, and perfect for the chillier months ahead.
Maison Lancôme Tubéreuses Castane, $185
Carol's Daughter Ecstasy Dry Oil Mist
For skin that smells and looks irresistible, reach for this sultry-scented dry oil mist from Carol's Daughter. Combining the scent of the tropical fruits and florals you've been reveling in all summer long, with something warm, mysterious, and oh-so-fall, the non-greasy oil spray leaves skin soft, subtly (and sensuously!) scented.
Carol's Daughter Ecstasy Dry Oil Mist, $21
Kiehl's Musk Shower Gel
We're big believers that nothing sets the mood quite like a woodsy, musky scent. Case in point? Kiehl's Original Musk Oil—believed to be created in the 1920s at the Kiehl's Apothecary and labeled as "Love Oil." The sultry signature scent can now be found in Kiehl's Musk Shower Gel, a foaming bath and shower gel. Lather up with your loofa or put a few palmfuls of the good stuff into a warm bath and soak in its invigorating aroma.  
Yves Saint Laurent Black Opium Eau De Parfum
YSL's iconic Black Opium Eau de Parfum doesn't have a cult following for nothing. With notes of rich black coffee, vanilla bean, and white flowers, this delicate yet dangerous fragrance is perfect for fall. Plus, we like to think that its limited-edition wild leopard print bottle is reason enough to snag this scent this season!
Yves Saint Laurent Black Opium Eau De Parfum, $90
Decleor Aromessence Neroli Hydrating Oil Serum
While the skin care benefits of this hydrating oil serum are plentiful—calming, comforting, and balancing, to name a few—what we're really loving right now is its gorgeous scent of neroli oil blended with sandalwood, petitgrain, sage, parsley, and juniper berry essential oils. Stress will melt away each morning and night when you use Decleor's acupressure method to apply the facial oil.
Decleor Aromessence Neroli Hydrating Oil Serum, $73
Looking for even more feel-good scents? Check out these aromatherapy bath blends for your next soak!
Read more

Back to top