The Champagne of Skin Care
February 17, 2017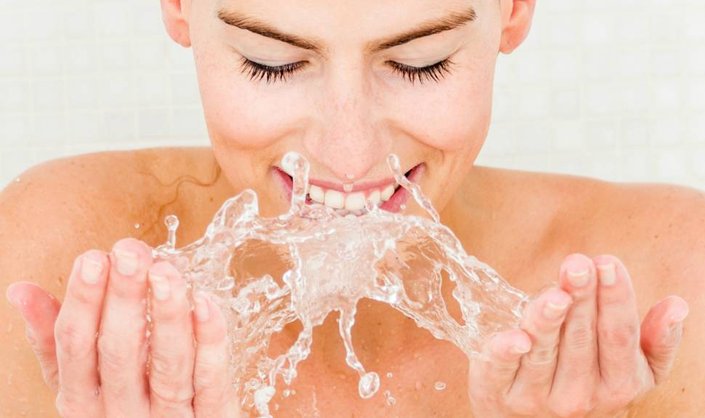 If you're serious about your bubbly you know that champagne can only truly be called champagne if it hails from the Champagne region of France. This rule (of sorts) always reminds us of one of our favorite skin care brands in L'Oréal's portfolio: Vichy. Much like champagne, Vichy products are named as such thanks to the town they were developed in. Keep reading to learn more about this beloved French skin care brand.
The Vichy brand got its start over 80 years ago when Dr. Haller a medical director at a thermal treatment center in Vichy, France, discovered that the thermal water that flowed through the Auvergne volcanoes was rich in 15 minerals and antioxidants. He found that the water was beneficial to the appearance of the skin and developed the first line of dermocosmetics powered by this mineral-rich water. Fast forward to 2017 and the very same water—known today at Vichy's Mineralizing Thermal Water—is sourced from the same location in France and used to formulate many of Vichy's fabulous skin care products.
Interested in giving Vichy skin care a try without hopping on a red eye to the town itself? Thankfully Vichy skin care products are available Stateside in many of your local drugstores. So, you can start to practice a French skin care routine without ever having to leave your hometown.
Start at the source and incorporate Vichy's Mineralizing Thermal Water into your daily routine. This facial mist is formulated with the mineralizing water itself and helps to both soothe and strengthen the skin's surface against external aggressors. We store our Mineralizing Thermal Water in the fridge and use it anytime our skin needs a quick refreshing burst of cool hydration. Learn more about the benefits of using thermal water in your beauty routine here!
Morning and night cleanse your skin with French favorite micellar water. Pureté Thermale 3-in-1 One Step Solution is a one-step cleanser that requires no lathering or rinsing. The refreshing solution helps to purify the skin's surface, remove makeup, and soothe the skin without drying it out. The paraben-free no-rinse cleanser is formulated with cornflower extract, hydrating pro-vitamin B5, and Vichy's mineralizing thermal water.
After cleansing, harness the power of the mineralizing thermal water by moisturizing your skin with a cream or gel that's been formulated with the mineral-rich solution. We're big fans of Aqualia Thermal Mineral Water Gel. This refreshing water-gel moisturizer provides skin with long-lasting hydration. The ultra-light formula is suitable for normal to combination skin types who are concerned with dryness and dullness. Infused with the mineralizing thermal water and formulated with Aquabioryl and hyaluronic acid—a humectant that can attract and hold up to 1000 times its weight in water— this water-gel moisturizer helps to distribute and lock in hydration to all facial zones leaving your skin looking radiant.
For even more great product recommendations from Vichy, check out our review of the three new mineral facial masks from the brand!
Read more

Back to top