Supermarket Skin Care Guide: 5 Seasonal Superfoods for Fall
October 24, 2016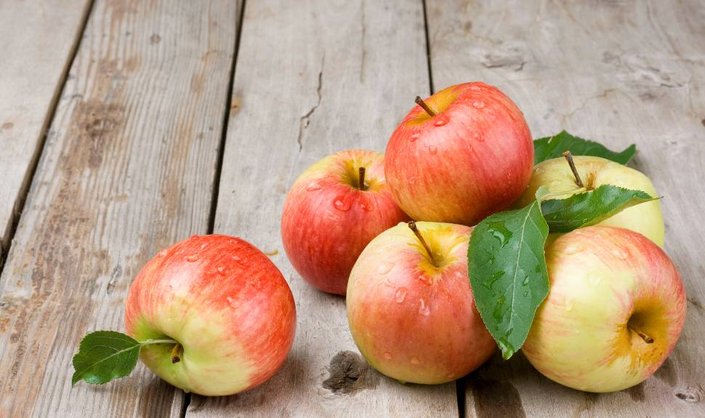 From keeping stress to a minimum to getting your sweat on, practicing a healthy lifestyle is just as important as your skin care routine when it comes to having great-looking complexion. A healthy choice that leads the pack? Eating a well-rounded diet. We share a few seasonal superfoods to munch on this fall below! 
Apples
While an apple a day may not necessarily keep the doctor away—despite the timeless adage—what it can do is provide you with a tasty (and seasonal!) snack option. Whether you bite into a fresh one after a day at the orchard or enjoy one a seasonal smoothie, apples are one of the season's most quintessential fruits. Benefits include vitamin C, potassium, fiber, vitamin B6, magnesium, and more! Whip up a fall-inspired smoothie by blending together two apples with ½ teaspoon cinnamon, ½ cup Greek yogurt, ½ teaspoon honey, and ½ cup unsweetened almond milk.
Gourds
While gourds are practically the mascot of the season, pumpkins are way more than front door décor. Both butternut squash and pumpkins are packed with vitamin A! Additionally, they each contain potassium, vitamin C, iron, vitamin B6, and magnesium. Cut them into chunks and heat in chicken stock with salt and pepper to taste until tender and then blend for a delicious soup recipe!
Sweet Potatoes
Another vitamin A-rich food is the sweet potato. Roasted, mashed or baked, sweet potatoes are found on nearly every dinner plate this fall! They also contain potassium, fiber, calcium, vitamin C, iron, magnesium, and vitamin B6. We love them mashed with a little cinnamon—who says you can have dessert for dinner?
Cranberries
Vitamin C is a must-have this time of year (flu season, anyone?) and we love to get it by munching on cranberries—antioxidants for the win! Opt for fresh or frozen versions of these tangy berries and use them with a little lemon in place of summer blueberries for fruity muffins!
Brussels Sprouts
Trendy food alert! Brussels sprouts have finally been getting the love they deserve, showing up as a popular side dish option on menus at five-star restaurants across the nation! Rich in vitamin C and vitamin K, Brussels sprouts are an incredibly versatile veggie. Serve them shaved in a salad or roasted using the recipe below:
What you'll need: 
15-20 Brussels sprouts, quartered
1/2 cup uncured pancetta, cubed
1 cup shredded manchego cheese
1 tablespoon truffle oil
2 tablespoons extra virgin olive oil
3/4 cup pomegranate seeds
Salt, pepper, and garlic powder to taste
What you'll do: 
Preheat the oven to 350°F
Heat 1/2 tablespoon olive oil in a pan and heat up the pancetta, I add a little bit of garlic powder to the oil as it heats up and then a bit of pepper.
Spread the quartered sprouts evenly in a baking dish and drizzle with the olive and truffle oils. Take the heated pancetta and drippings and spread evenly over the sprouts. Cover the dish with the shredded manchego cheese and season to taste.
Bake for 30 minutes, the sprouts should be softened and the cheese melted.
Sprinkle with the pomegranate seeds and serve immediately. 
Read more

Back to top