How Living In A City Can Affect Your Skin
September 20, 2016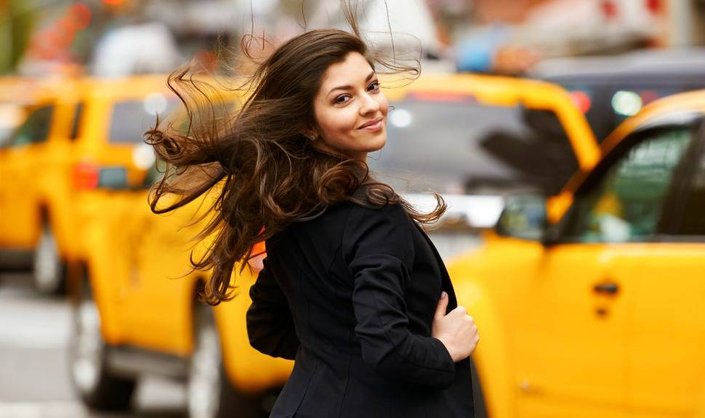 From the smog to the car exhaust to the onslaught of sidewalk smokers, have you ever wondered how living—and even working—in a city can affect your skin? We sat down with a top dermatologist to find out what effects city life can have on our skin and to learn how to shield our skin against everything from poor air quality to the dirt and debris it comes in contact on the regular, below.
ONE WORD: POLLUTION
From the nightlife to the culture to the fact that you can get a slice of pizza at any time day or night, living in a city has its perks. But, like all good things… there is a downside to city life and one major one—especially for your skin—is pollution. Air pollution specifically can wreak havoc on your complexion. It is known to contribute to the development of free radicals, which can lead to premature signs of skin aging. According to board-certified dermatologist and Skincare.com consultant, Dr. Dhaval Bhanusali, "The air in a city has more pollution and can lead to clogged pores and debris on [the] skin." No bueno!
SAY YES TO ANTIOXIDANTS
One way to help shield your skin from the negative effects of city life is to incorporate skin care products formulated with antioxidants into your routine. Dr. Bhanusali suggests using a vitamin C serum in the morning under your sunscreen—we like SkinCeuticals C E Ferulic. Antioxidants—especially when paired under sunscreen—help to create a barrier on the skin's surface, shielding it from free radicals and helping to ward off the signs of premature skin aging.
For more on SkinCeuticals C E Ferulic ($163), read our full review, here. 
MAKE CLEANSER YOUR BFF
Remembering to wash your face in the morning and evening— especially if you partake in #NoMakeupMonday— can be hard. But, whether you rocked a full face of makeup all day or stuck to a lightweight moisturizer and SPF, you must— we repeat: must— wash your face. Cleansing your skin can get rid of the excess oils, sweat, dirt, and debris that may be sitting on the surface of your complexion and threatening your pores with the possibility of a breakout. 
PURIFYING FACE MASKS, FTW
It's no secret that charcoal can work wonders on our skin. From attracting dirt like a magnet to decreasing the appearance of oily skin, skin care products formulated with charcoal help to purify your pores and help to remove some of that city gunk. We recommend incorporating a pore purifying charcoal face mask, like The Body Shop's all-new Himalayan Charcoal Purifying Glow Mask, into your skin care routine 1-2 times a week. Formulated with bamboo charcoal from the Himalayan foothills and The Body Shop's Community Trade tea tree oil, the Himalayan Charcoal Purifying Glow Mask can give clogged pores a deep cleanse, release impurities and toxins from the surface of the skin, and promote an all around healthy-looking glow.
Read more

Back to top