Editor's Pick: Cleaner Skin On the Go
February 15, 2016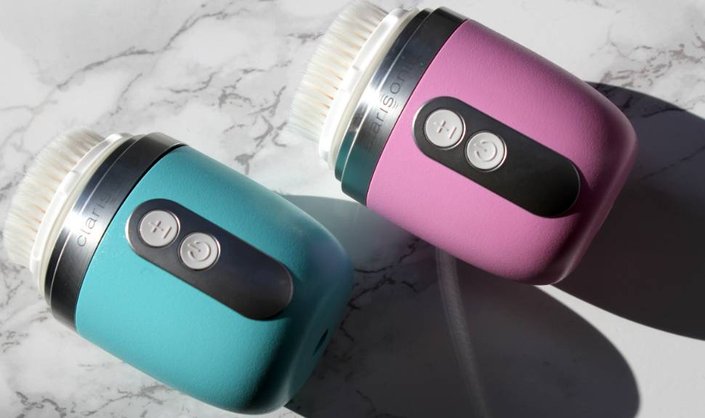 Traveling is by far one of my favorite things to do in life. However, packing for travel is an activity I find loathsome. As a girl who takes skin care seriously, it's hard to find room in my bag for everything I use in my skin care routine—while, you know, still having room for clothes. Even when I'm short on space, there's one item that I always make room for: a cleansing brush.
A Perfect "Fit"
Traveling takes a serious toll on my skin, between the drying effects of airplanes mixed with the stress of the entire process itself. So, keeping up with my at-home skin care routine while I'm away is incredibly important. While in the past I would leave a few items at home to make room for my favorite cleansing brush, I don't have to anymore. Now, I can bring it all! That's because there's finally a cleansing brush that actually fits in my beauty bag. The Mia FIT—Clarisonic's latest facial cleansing brush—is both lightweight and compact, making it perfect for maintaining my skin care routine on the go.
Set Your Speed
Despite its small size—the device fits in the palm of my hand—the Mia FIT is big on power. It features two speed settings—delicate and power cleanse—and a gentle "radiance brush head," which is fit for all skin types. Just like the original Mia, the FIT cleanses the entire face and neck and can be used with your favorite cleanser. The brush is preprogrammed to pulse when it's time to move onto another area of skin, which means you won't be at risk for over-cleansing.
My skin feels softer and supremely clean after each use. And, while it has a permanent place in my beauty bag when when I need to cleanse on the go, I must admit it's become my go-to at home, as well.
Clarisonic Mia FIT, $189


Read more

Back to top