Our Recommendations on How to Keep Your Skin Hydrated During a Long Flight
February 17, 2023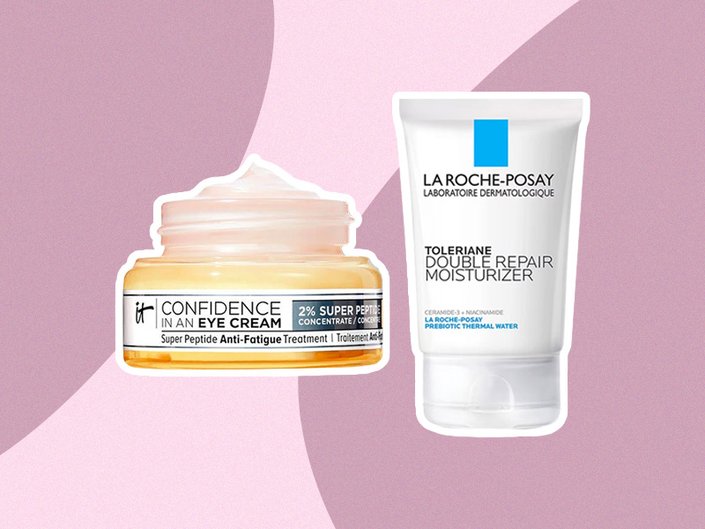 If your skin feels out of whack while flying, you're not alone. Airplane cabins are extremely dry and can oftentimes leave skin feeling like a shriveled up raisin. Personally, I always pack sheet masks in my carry-on to wear for the duration of my flight to help combat that parched-skin feeling, but I wondered if I could be doing more to help keep my skin feeling fresh while in the air. According to Sharlena Hassani, celebrity esthetician and Skincare.com consultant, what you do for your skin before you board the plane can make all the difference. Keep reading for her tips on how to keep your skin hydrated from take off to landing.
What Happens to Your Skin When You Fly?
Airplanes get you from one destination to another safely, but the dry air can wreak havoc on your skin. "Planes have low humidity, dry cabins, and recycled air that dehydrate your skin," says Hassani. "Your body's natural response for lack of moisture is to overcompensate by increasing oil production in an attempt to hydrate the skin." All of these aspects can result in dry, flaky or red skin and even exacerbate blemishes.
Sadly, there's more: The altitude can also alter your skin. The higher you are in altitude, the closer you are to harmful UV rays — and that's just the tip of the iceberg. "Higher altitudes cause less blood flow to the skin and results in a more dull, lackluster appearance, too" says Hassani.
After you land, you need to be mindful of jet lag as well. "Jet lag disrupts our bodies internal clock — being exposed to daylight when it otherwise would be nighttime and changing time zones takes a few days for the body to adjust," Hassani says. "The skin regenerates three times faster when asleep than when awake, so rest is incredibly important to help with the skin's recovery."
How to Prepare Your Skin for Flying
Before you board the plane, complete your full skincare routine, starting with a hydrating cleanser. We like the Thayers pH Balancing Cleanser. It washes away makeup, dirt and debris without compromising the skin's natural protective barrier so you're left feeling clean, soft and hydrated. Always be sure to cleanse your hands very thoroughly before touching your face or applying any products — especially in a public place.
Next, follow up with a vitamin C serum. Hassani recommends the SkinCeuticals CE Ferulic because it can help neutralize free radicals and protect against oxidative stress. After your serum, apply a "hydrating moisturizer to seal everything in," she says. The La-Roche Posay Toleriane Double Repair Face Moisturizer provides up to 48 hours of hydration while still feeling ultra lightweight on the skin. Finally finish your routine with an eye cream (we like the IT Cosmetics Confidence in an Eye Cream) and sunscreen.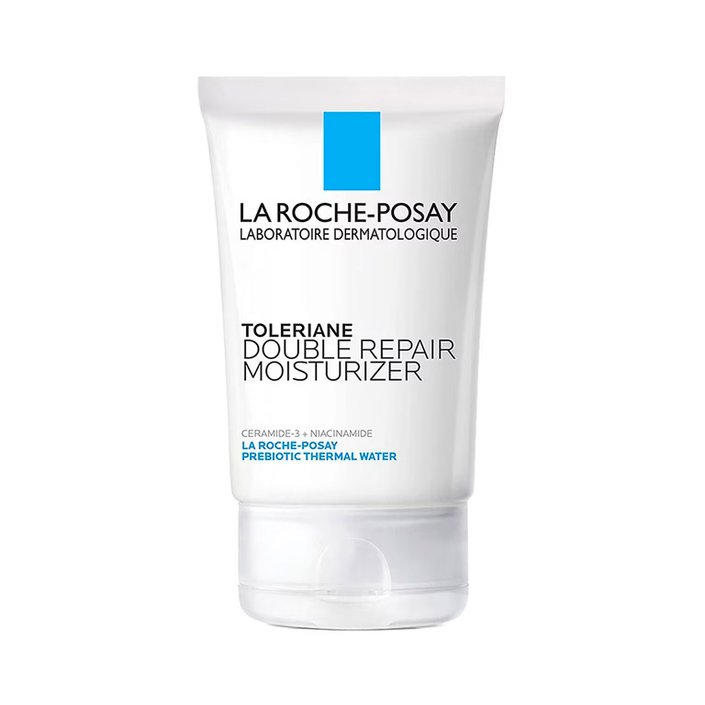 Once you complete your routine, you can relax knowing that your skin is prepared for the flight ahead. "Remember, less is more on a flight," assures Hassani. "It's all about the efficacy of the products you're using, not about how many products you're using."
How to Care for Your Skin in the Air
You've probably read that doing your entire skincare routine while in the air will leave you with glowing, hydrated skin by the time you land, but Hassani advises against pulling out your serums, moisturizers and eye creams for the duration of your flight. "Prior to boarding the plane, you should do your full skincare regimen," she says. "You're about to be in an environment where the air is stale and dry, so it's important to combat any skin problems before they arise so you can avoid them as best as possible."
Hassani recommends only using three skincare items for the duration of your flight: a hydrating lip balm, a hand cream and a broad-spectrum SPF. Use the lip balm and hand cream as needed, and be sure to reapply sunscreen every two hours (with clean or sanitized hands!) — and try to keep the airplane window shade down if possible to avoid unnecessary sun exposure. Don't forget to drink plenty of water to keep your skin hydrated, too!
When selecting your three must-have in-air products, We recommend to avoid any formulations with hyaluronic acid and opt for ones with peptides, ceramides and antioxidants instead. "Hyaluronic acid works by drawing moisture from the air and bringing that moisture to the skin,'' explains Hassani. "In a flight cabin, there's little to no moisture so the hyaluronic acid will draw moisture from the outermost layer of the skin and in turn, leave you more dehydrated than before."
Following these simple steps can help your skin look and feel refreshed by the time you land so you can start your vacation with glowing skin.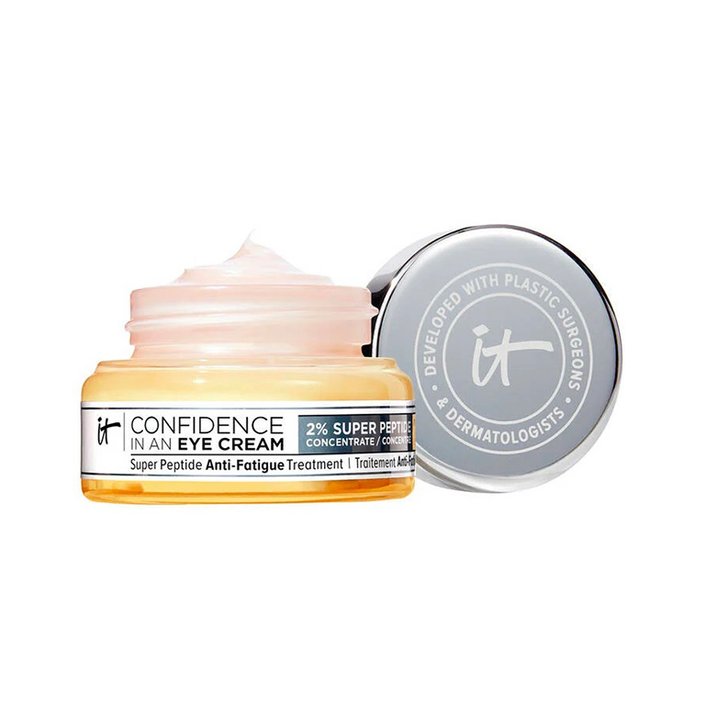 Read more

Back to top