Soothe Your Senses: A DIY Bath with Lavender Essential Oil
May 17, 2016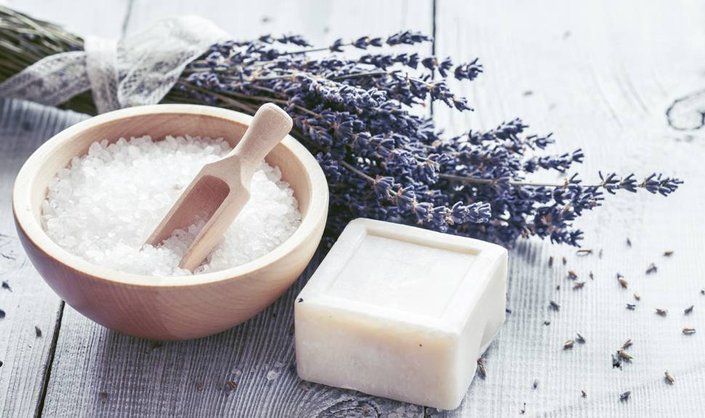 No matter how high our hopes are for a relaxing summer, the season often feels like the busiest of all. Between long nights, weekend plans—and oh, those never-ending work deadlines and family obligations—summer can be stressful. One of our favorite ways to unwind is with a little at-home spa action and what at-home spa day is complete without a relaxing soak?
Using Epsom salts and baking soda—both known for their detoxifying properties—a little coconut oil—for its hydrating power—and a few drops of oh-so-relaxing lavender essential oil, this DIY bath soak is exactly the R&R your skin—and stress levels—need to unwind. We love lavender oil for its ability to relax the mind. According to the Mayo Clinic, using an essential oil for aromatherapy can stimulate "smell receptors in the nose, which then sends messages through the nervous system to the limbic system—the part of the brain that controls emotions." On top of this, a bath can help soothe the skin.
Here's what you'll need:
1 cup Epsom salts

¼ cup baking soda

6-10 drops of lavender essential oil

¼ cup of coconut oil, melted
Here's what you'll do:
Start by drawing a warm bath.

Add in the Epsom salts and baking soda while the water is running so that the salts melt before you get in.

Add melted coconut oil and drops of lavender essential oil to the mix.

Let yourself soak in all the relaxing goodness for up to 30 minutes.
Don't love DIY? Prefer bubbles during bath time? We've got you covered! Check out our very favorite foaming bath, here. 
Read more

Back to top