Relax To The Max: Our 6 Favorite Aromatherapy Essential Oils
April 20, 2017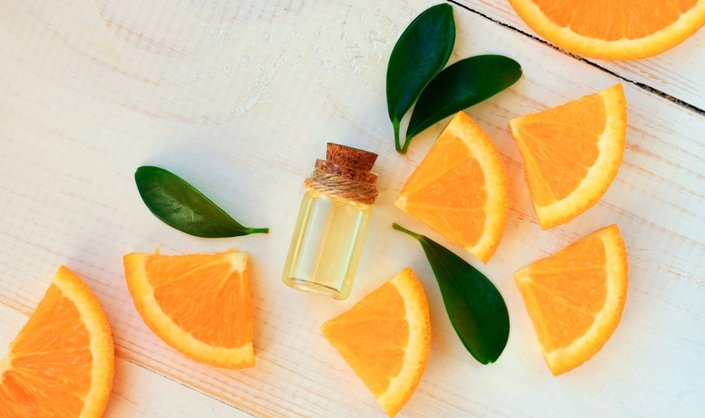 Let's face it, between deadlines, to-do lists, and the always-on world of social media, life is busy…and by busy we mean stressful. Since stress (and its frequent partner-in-crime fatigue) can mess with our complexions, we are always on the lookout for ways to find a little peace of mind in that never-ending hustle-bustle. One of our favorite ways to unwind? Using essential oils for their fantastic aromatherapy benefits! Want to incorporate a little aromatherapy into your busy routine? Below we're sharing six of our favorite scented essential oils to help you to just that!
Editor's Note: As tempting as it may be, do not apply a concentrated essential oil directly to your skin! Instead use them in diffusers around the home to enjoy their beautiful aromas. If you want to incorporate them into your beauty routine, look for products formulated for topical use that feature the scent.
The Benefits of Aromatherapy and Essential Oils
With their ability to soothe your senses, relax your mind, and turn your surroundings into a tranquil Zen-like haven, it's no wonder why essential oils are having a major moment right now. According to the Mayo Clinic, the essential oils used in aromatherapy are most often extracted from plants and then distilled to create a highly concentrated oil. You can find essential oils in a number of products—from the oils themselves which can be diffused in the air to skin and body care products that feature the scents and can be used in your beauty routine.
At Skincare.com we like to use essential oils in our daily routines as a quick and easy way to relax our bodies and minds—especially at the end of a long, hectic work week. From lavender to eucalyptus to rose and chamomile, there are plenty of different aromatic scents out there that can transport your mind, body, and soul into a more Zen-like space. So, the next time you are feeling stressed out, worried, or restless, try relieving some of the pressure of that daily grind by adding a relaxation-inducing essential oil into your routine! Below we're sharing a few of our favorite essential oils to help you do just that!
LAVENDER ESSENTIAL OIL
Perhaps one of the more popular scents in aromatherapy, we love lavender essential oil for its ability to calm and unwind at the end of a long, chaotic work week. Its clean floral aroma helps transport our senses into ultimate relaxation and is particularly nice to use when we need to wind down—such as, before bed or hot yoga practice.
EUCALYPTUS ESSENTIAL OIL
Another go-to scent for relaxation is none other than eucalyptus essential oil. Eucalyptus essential oil is great if you are feeling stressed or mentally exhausted. Our beauty editors like to use eucalyptus essential oil to help rejuvenate their minds and promote clarity after using a lot of brain power throughout the day.
ROSE ESSENTIAL OIL
If you love your rosewater facial mist, then you'll love a rose essential oil. It helps to relax your mind and may even lift your spirits. You may also want to consider applying a few drops of the spring fresh scent to an essential oil diffuser for added relaxation.
JASMINE ESSENTIAL OIL
While on the subject of floral scents, another one of our favorite Zen-inducing essential oils is jasmine. Similar to rose, a whiff of jasmine essential oil sends our brain into total relaxation mode and can lift our spirits too.
CHAMOMILE ESSENTIAL OIL
We don't know about you, but when we think of stress relievers, our minds immediately go to chamomile. Chamomile herbal tea, chamomile-scented candles, chamomile skin care products—if it has chamomile in it, we think of it. Need to unwind? Reach for chamomile essential oil.
BERGAMOT ESSENTIAL OIL
Another essential oil we love to incorporate into our aromatherapy routines is bergamot essential oil. We love this earthy scent—it sort of smells like earl grey tea!—for its ability to relax and de-stress our minds. 
Read more

Back to top