Editor's Pick: A Relaxing Bubble Bath with Lavender Oil and Aloe
May 02, 2016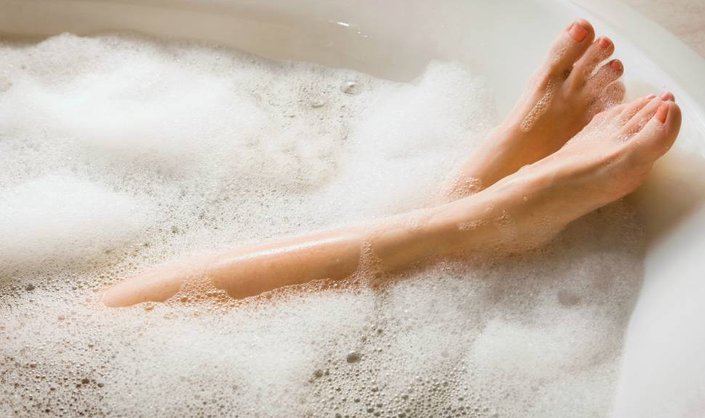 Way back when—in a time post rubber ducky, but pre shower—bath time often felt like this supreme punishment our parents made us suffer through. Especially since bath time typically meant bedtime and, if anything was worse than washing up… it was sleep. What exactly were we thinking? Now that we're older, we can all agree that bath time—when we actually have the time—is one of the best indulgences in life—ranking up there with getting designer shoes on sale and a really good slice of pizza. And, thanks to Kiehl's Lavender Foaming-Relaxing Bath, this already amazing experience just got so much better.
The Lavender Foaming-Relaxing Bath is perfect when you need a little downtime before bedtime. The scent of lavender is known to relax the body and mind for a more restful sleep, and this foaming bath quickly fills your tub with the calming aroma. Pair this relaxing scent with equally soothing Dead Sea salts and lots and lots of foamy bubbles, and you have the perfect combination for a little R&R.
In addition to the soak's de-stressing powers, it also helps to hydrate and condition the skin. The formula's aloe vera works to soften, soothe, and comfort skin, while a plant-based glycerin—from sources including palm fruit, rapeseed, and coconut—pulls in moisture.
Elevate your next bath time by adding three capfuls of the foaming soak to warm running water, and enjoy feeling silky smooth—and stress-free—before slipping into your sheets.
Read more

Back to top