I Tried Facial Massaging for a Month and Loved the Results
August 18, 2021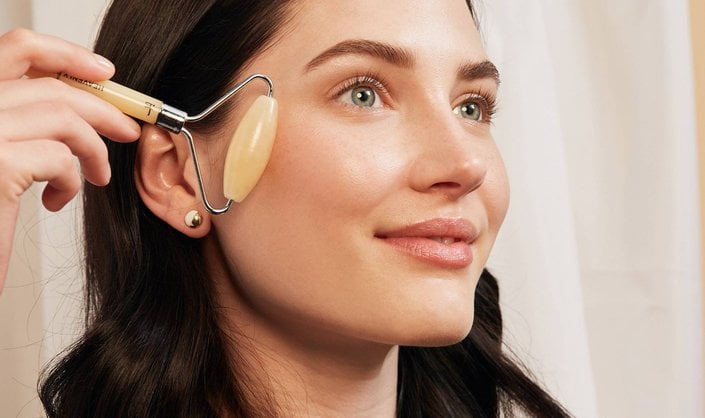 Facial massage isn't exactly new — in fact, techniques like gua sha have been around for centuries. However, facial massaging has been gaining a lot of buzz lately, which spurred our editor (who already loves the practice when she's getting professional facials) to give it a try herself. Keep reading for her results after one month of practicing facial massage. 
Week 1: 
At the beginning of my month-long facial massage journey, I wasn't quite sure what to expect. I had read some reviews online about some of the possible skincare benefits of frequent facial massaging, but I didn't want to get my hopes up about visible results just yet. Regardless of my skepticism, I was definitely looking forward to practicing one of my favorite skincare techniques on the regular.
Starting with fresh, clean skin, I applied my favorite facial oil, the Kiehl's Midnight Recovery Concentrate Face Oil, and a gentle moisturizer, the CeraVe Daily Moisturizing Lotion, all over my face. Then I got to massaging, using the Mount Lai De-Puffing Jade Facial Roller in light, circular motions to drain my lymph nodes and attempt to soften fine lines. 
Within just a few days of practicing a nightly facial massage routine, I started noticing that the surface of my skin was absorbing the moisturizer and facial oil quicker than usual. By the end of the week, facial massaging had become the highlight of my nighttime skincare routine. Not only was I starting to see small results, the tension in my face muscles began to melt away and my complexion appeared — and felt — less stressed and more relaxed, too.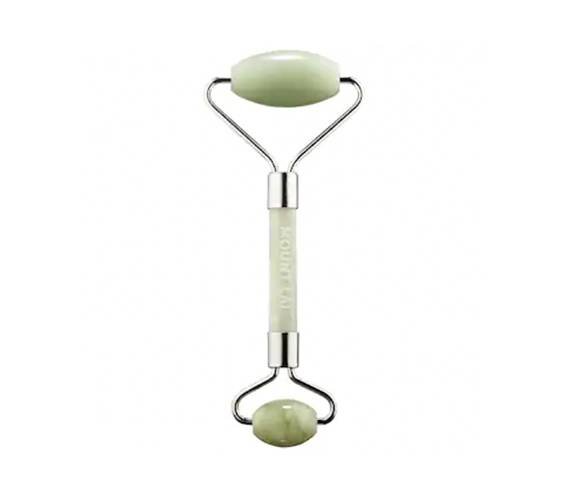 Week 2:
In order to make facial massaging a habit in my daily routine, I set an alarm (you can also try leaving a sticky note on your vanity mirror) at the same time every day to remind myself to pencil in a facial massage after my evening regimen. However, by the second week, I was practically counting down the seconds until it was time for my little massage sesh.
At the beginning of week two, I noticed a couple of changes to the appearance of my skin. One: my complexion had a subtle-looking glow to it. And two: My dry skin looked and felt softer and smoother than usual. By the end of the week, I noticed that the puffiness around my eyes appeared to be less noticeable. The results may take their sweet time, but they look worth it!
Week 3: 
For week three, I decided to switch things up product-wise and give pure facial oil a try (as opposed to the moisturizer and facial oil mixture I was using before). What I loved about using only facial oil was how easy it was to glide the facial massager over my complexion and how comforted and nourished my skin felt afterwards.
By the end of the week, I noticed a natural-looking glow on the surface of my skin and the puffy, tired-looking skin around my eyes appeared less noticeable. In addition, my face muscles were starting to feel less tense than they had the weeks before and my skin seemed more supple and smooth looking. Don't already have a facial oil that you love? We share a roundup of some of our favorites here.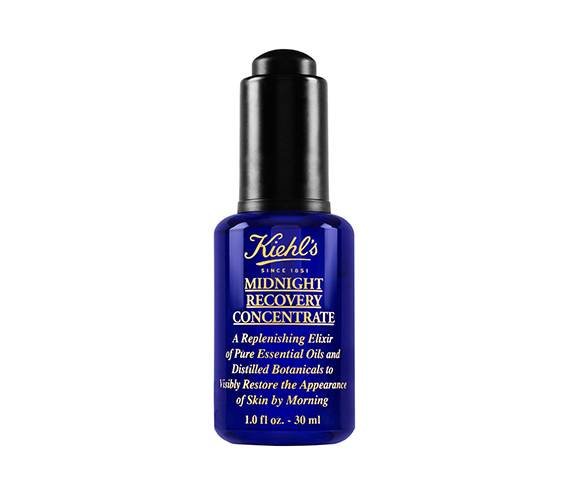 Week 4:
Week four may have been the last week in my skincare experiment, but it was definitely not the last week in my facial massaging journey — by the time week four rolled around, I couldn't imagine my beauty routine without it!
As far as results go, the difference between my skin when I first started regular facial massages and my skin at the end of the four weeks was promising. The healthy-looking glow that I first saw in week two remained intact, and my skin looked and felt softer, smoother and more supple. The puffy-looking bags under my eyes were also less noticeable, even on days my sleep schedule was lacking. This is a step I won't be skipping in my skincare routine anytime soon. 
Photo: Chaunte Vaughn
Read More: 
How to Give Yourself a Spa-Like Facial Massage
How to Derma Roll With Serums, According to an Esthetician 
6 Skincare Books We're Reading This Summer
Read more

Back to top