How to Give Yourself a Spa-Like Facial Massage
January 11, 2021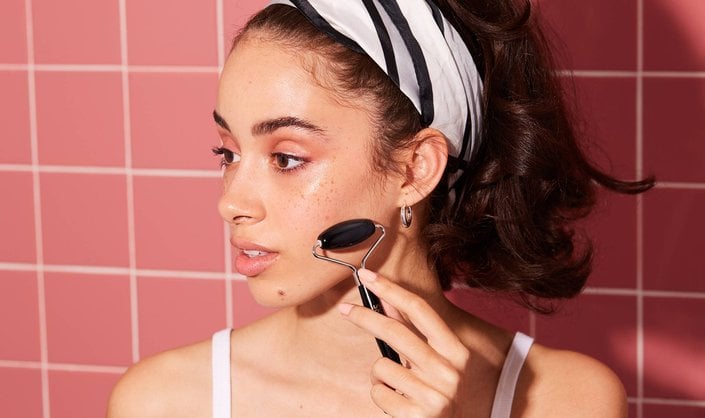 Facial massage is the perfect way to bring the spa to your home. Not only can a facial massage — be it with your hands or a facial roller — feel relaxing, it can also help release built-up tension, help products like serums and oils penetrate better and leave your complexion with a renewed glow. Here, we're sharing three techniques that will turn you into your own facial massage therapist in no time.
Use Your Hands
First, start by cleansing your skin and washing your hands to avoid spreading bacteria or impurities on your face. Next, apply a hydrating product of choice (more on that later) in your hands and using your fingertips, massage your skin in upwards and outwards motions. We like to start at the temples and forehead, and then work our way down the rest of the face in sections. 
Use a Massage Tool
Kick your massage up a notch by incorporating a tool like a jade roller or a gua sha stone. To use one, start at the center of your face and work the tool outwards in gentle motions. Next, massage your tool across your forehead and down your neck. 
Incorporate a Serum or an Oil
Applying a serum or an oil before a facial massage helps prevent your hands or a tool from tugging or dragging your skin during the treatment. It can also help ensure a more even application of your product and help it penetrate better. If you want better results from a serum or want skin to feel more nourished from an oil, application via facial massage can be a game changer. The Kiehl's Vital Skin-Strengthening Hyaluronic Acid Super Serum is a great candidate because it has a lightweight, silky formula that helps you achieve a more hydrated, plump and radiant complexion.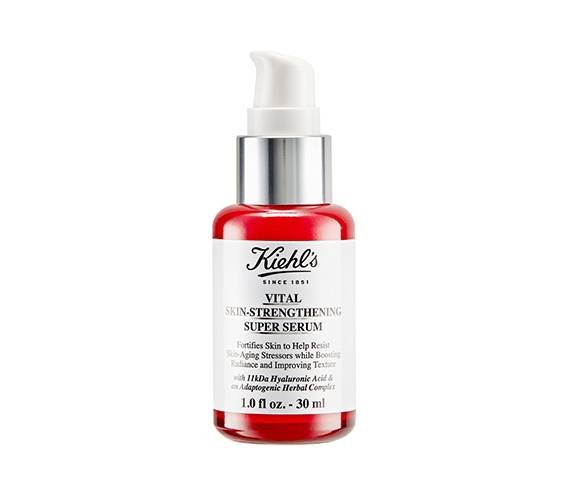 Photo: Chaunte Vaughn
Read More:
How to Get Healthier Skin in 2021
The Best Face Serums for Your Skin Type
Press or Pat? The Best Application Techniques for Applying Skin-Care
Read more

Back to top