How to Cleanse Your Skin According to Your Skin Type
March 28, 2019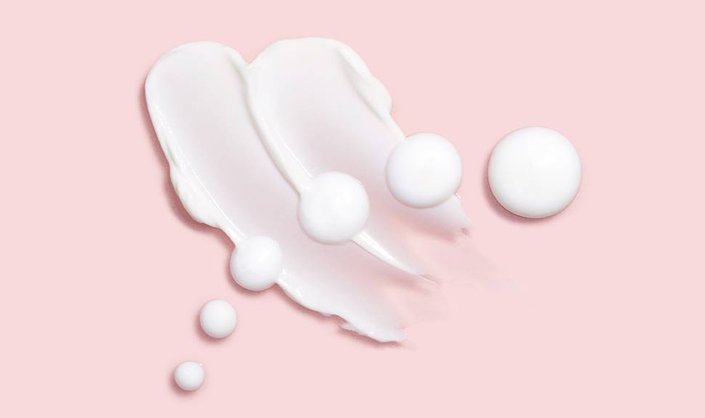 Cleansers are usually the first product used in any skin-care routine, so it's important to choose a good one. Although you're probably already customizing your moisturizers and serums to suit your skin type, you should be choosy about your cleansers, too. Although there are some cleansers that work for a wide range of skin types, we recommend picking a cleanser formulated for your specific needs in order to create a clean base for the rest of your skin care.
Cleansers for Oily Skin
Those with oily skin should choose a cleanser that mattifies without stripping the skin of moisture, which is why we suggest trying a double-cleansing method and starting your skin-care routine with an oil. Oil cleansing removes dirt and makeup without drying out your skin, and when followed with a gentle cleanser, leaves you with clean, but not tight-feeling skin. We like an antioxidant-rich cleanser like Biossance Squalane + Antioxidant Cleansing Oil followed by a gentle foaming cleanser like CeraVe Foaming Face Cleanser for Normal to Oily Skin, which cleanses and removes excess oil without disrupting the skin's barrier, thanks to the added ceramides.
Cleansers for Dry Skin
Opt for a cleanser with moisture-retaining or moisturizing properties like ceramides or hyaluronic acid to help keep the moisture in your skin. Need a new pick? We like CeraVe Hydrating Face Cleanser Face Wash for Normal to Dry Skin, which cleanses, hydrates and helps to restore and maintain the skin's protective barrier.
Cleansers for Acne-Prone Skin
If you have acne-prone skin, you'll want to reach for a cleanser that has chemical exfoliants like salicylic and glycolic acid which help remove excess dirt, oil and dead skin cells from your skin. You should also look for a lightweight, gel-textured cleanser that won't clog your pores or dry your skin out. We recommend the La Roche-Posay Effaclar Medicated Gel Cleanser for acne-prone skin which contains 2% salicylic acid to help fight breakouts and LHA's to micro-exfoliate your skin.
Cleansers for Combination Skin
Combo skin can be tricky to nail down — with an oily T-zone and normal or dry skin everywhere else, it can be difficult to pick a cleanser that won't completely dry you out while also removing excess oil. But they do exist. Our favorite is the Urban Skin RX Combination Skin Cleansing Bar that can be used as a cleanser, mask and exfoliator. Pair this with a toner like Thayers Alcohol-Free Rose Petal Witch Hazel Facial Toner post-cleanse.
Cleansers for Sensitive Skin
If you have sensitive skin then you know your cleanser choice is crucial. The wrong formula can irritate your skin but the right one will leave your skin feeling clean and refreshed. We recommend trying a formula like Garnier SkinActive The Gentle Sulfate-Free Cleanser. It contains glycerin to help soften skin while it cleanses, so skin isn't left feeling tight or dry.
Read More
How to Find the Best Physical Exfoliator for Your Skin Type
How to Determine Your Skin Type, A Dermatologist's Guide
9 Kiehl's Moisturizers for Every Skin Type
Read more

Back to top