Eyes Wide Open: 10 Tips & Tricks to Fake a Brighter Eye Contour
September 25, 2017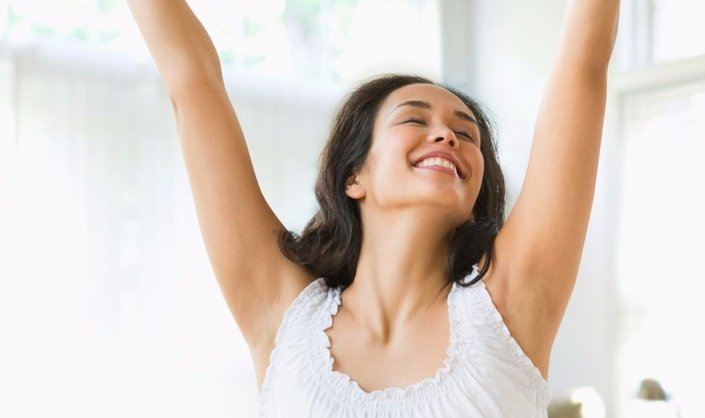 As unfair as it may seem, not all of us are born with big, bright doe eyes. But just because we weren't all born with them doesn't mean those of us who weren't can't fake it. If your goal is to look bright-eyed, commit these 10 easy-to-follow tips and tricks to your beauty repertoire. 
Tip #1: Relax with an Eye Mask
Have you ever taken the time to stop and determine if you actually have small eyes, or if your big, bright eyes are just plagued by fine lines and dark circles due to fatigue and aging? Chances are, your eyes are just fine, but since you're such a boss babe constantly juggling a million things, you might just look a tad tired. To help reverse these effects, it's a good idea to relax with an eye mask. Not only will it help you take a moment to relax in your very own DIY spa environment, but it'll cause major payoff too. With a well formulated mask you'll be able to reduce puffiness and dark circles to create a younger, brighter, bigger-looking set of peepers. Don't believe us? Try using the Lancôme Absolut L'extrait Ultimate Eye Patch to see for yourself. This particular eye mask immediately smoothes, re-plumps and adds radiance to the under-eye area. Um, yes please.
Tip #2: Use an Eye Cream
Along with your regular CTM skin care routine, as you age, you should consider adding a targeted eye cream to your routine, like La Roche-Posay Pigmentclar Eyes. The cream helps to even a dull skin tone while improving the overall look of the eye area.
Tip #3: Use Color-Correcting Concealer
If you want your eyes to look big and bright, there's no room in your complexion for dark circles. To make the most of your visage and create the flawless, bright-eyes appearance of your dreams, use a peach or orange color correcting concealer to neutralize a dark under-eye area. If you have lighter skin, try using the Urban Decay Naked Skin Color Correcting Fluid in Peach; if you have darker skin, use it in Deep Peach.
Tip #4: Define Your Brows
While your brows may not technically be your eyes, they do serve as the frames of your upper eye area. So, the better kept your brows are, the better your eyes will look overall. Pluck, thread, wax; do what you have to do to perfect those arches.
Tip #5: Use a Light Neutral Eye Shadow
The darker your eye shadow, the deeper your eyes look; and the deeper your eyes recede, the smaller they look. That said, if you want your eyes to look big and bright, it's best to keep things light and neutral. Need a reco? We love the Maybelline Blushed Nudes Eyeshadow Palette.
Tip #6: Highlight Strategically
Want your eyes to really pop? Blending a light, shimmery shade into the center of your lids, inside the inner corners of your eyes and along your brow bones will help catch light, creating a more awakened look. To get the eye-catching look (pun intended), try using the L'Oréal Paris Colour Riche Monos Eyeshadow in Paris Beach.
Tip #7: Define Your Crease
Remember how we said to steer clear of dark shadows? When it comes to defining your crease, slightly darker hues are fair game. By receding your crease, you help create dimension for your eyes that makes them appear bigger.
Tip #8: Use White Eyeliner on Your Lower Lash Lines
Want to make your eyes look bigger and brighter in one simple step? Set your black eyeliner aside and coat your lower waterline with a white pencil liner, like the Urban Decay 24/7 Glide-On Eye Pencil in Yeyo. The white hue will make it look the whites of your eyes extends further, instantly brightening and enlarging your gaze.
Tip #9: Pump Up the Mascara
You more than likely coat your top lashes, but did you know that if you want a seriously doe-eyed look you should coat your lower lashes, too? A few swipes will be just enough to define all of your lashes in opposite directions, creating the appearance of wide-open eyes.
Tip #10: Curl Your Eyelashes
Last but not least, if you want your eyes to look next level bright and bold, don't forget about your lashes. By curling your lashes upwards, more of your eyes become visible, making them look bigger and brighter in a cinch.
Read more

Back to top