Should You Be Using an Obsidian Face Roller?
November 16, 2021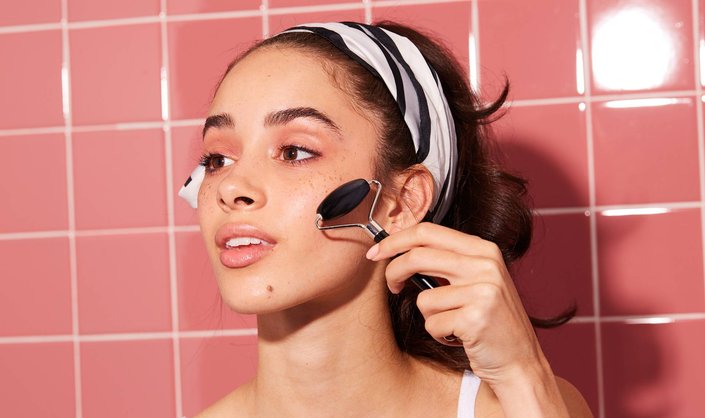 Face rolling, which has anti-inflammatory benefits, has become a popular ritual for skincare lovers. While most facial rollers feature rose quartz or jade, there's another roller stone that should be on your radar. Obsidian, which is a black crystal, not only looks chic in your skincare fridge but also helps reduce fluid retention and puffiness. Here, Jordana Mattioli, LE, esthetician and Skincare.com consultant, breaks down what this stone does and how to incorporate it into your skincare routine.
What's the Difference Between Black Obsidian and Jade Rollers? 
While jade symbolizes eternal youth and tranquility and typically feels cold on the skin, black obsidian retains warmth and draws out tension and blockage in the skin. "Obsidian comes from solidified molten magma that came out of a volcano, so it can be found all over the world in areas with volcanic activity," says Mattioli. 
While there is no scientific evidence that crystals, like rose quartz, or stones, such as black obsidian, have a medical benefit, they certainly offer a soothing, psychological effect. Plus, facial rolling can increase circulation and stimulate the lymphatic system, notes Mattioli. "Massaging during the rolling process can help with inflammation and fluid retention. In turn, you can see a slight temporary de-puffing effect around the eyes and more of a contoured look around the cheeks and jawline."
How to Incorporate Obsidian Into Your Skincare Routine
Incorporating an obsidian roller into your routine is easy. After applying a skin serum or oil, like the Kiehl's Daily Reviving Concentrate, all over the face and neck, Mattioli says to "start by doing five to ten rolls on each side of your neck and then rolling downwards." Repeat the motion along each side of your jaw. Make sure to move outwards, from the middle of the chin to the ear. Once the lower half of the face is rolled, repeat the process around the cheekbone. Roll from the side of the nose to the ear, under the eyes and along the forehead.
Our Favorite Obsidian Facial Rollers 
This dual-stone facial roller relieves tension, reduces puffiness, and promotes circulation. By purchasing, you'll be supporting a queer and woman-owned independent skincare brand that promotes inclusivity.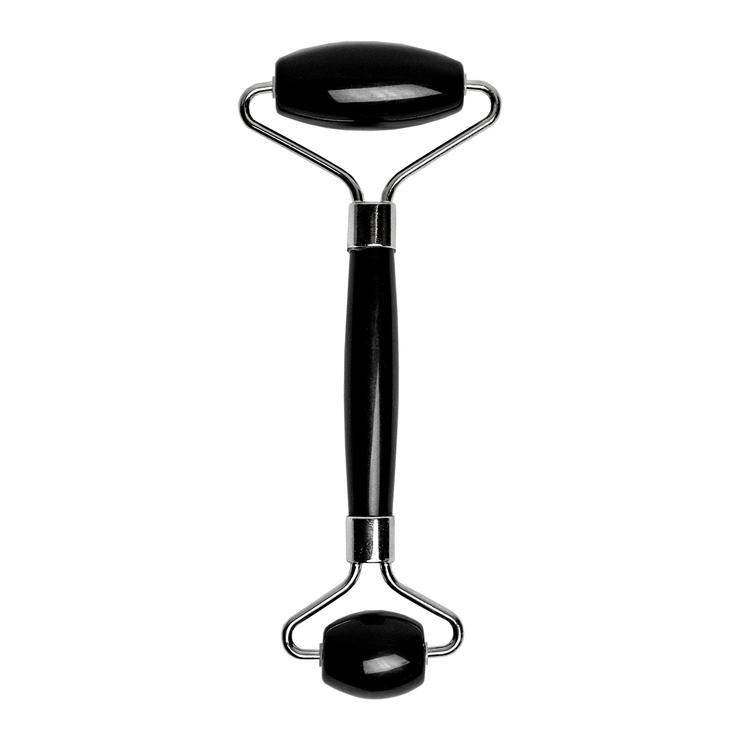 If you're looking for a smooth-surfaced obsidian roller, try this one by Zoë Ayla. It's dual-ended, making it easy to use on all parts of the face and the neck. Because using an obsidian roller can help with product absorption, we suggest layering on a hydrating sheet mask before rolling.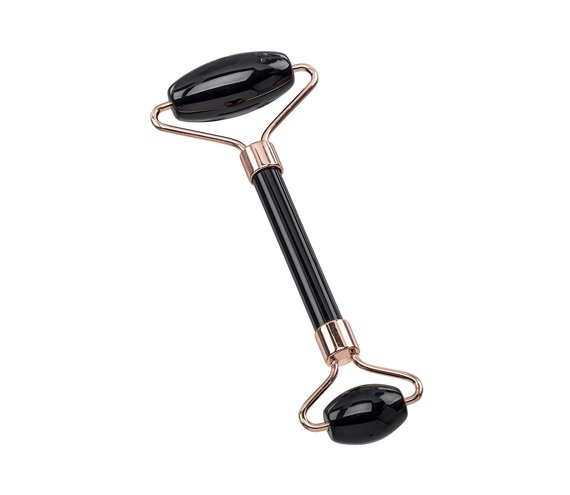 This dual-ended obsidian crystal facial roller can be used in your morning or evening ritual. You can use the larger end of the roller to cover more surface area, like along your cheeks, and the smaller end to get into the crevices of the face, such as under your eyes.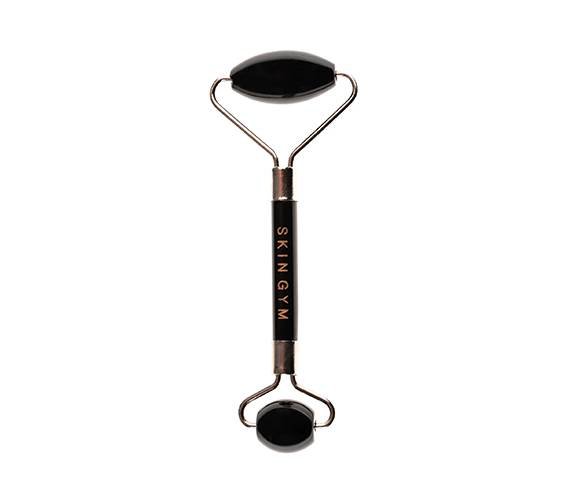 If a luxe, hand-cut roller is more your style, try this option from Susanne Kaufmann. The roller is thick and weighted, making it great for relieving muscle inflammation and strengthening the connective tissue. Want a cooling sensation? Pop the roller in the fridge for at least ten minutes before use.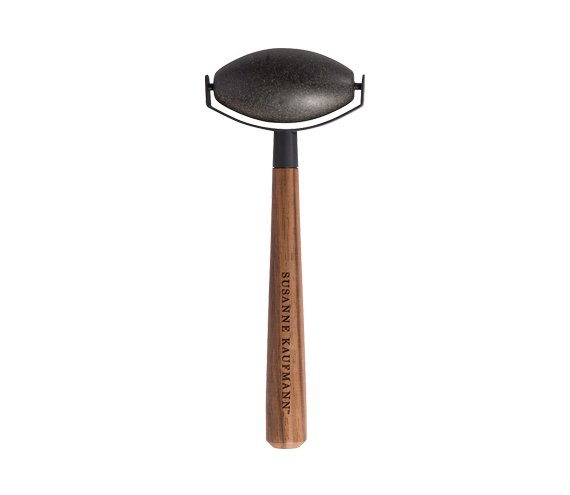 For a dual-ended roller that will expel negative energy as it flushes out your lymphatic system, pick up this option from Daily Concepts. The smaller end is perfect for de-puffing the under-eye contour, and the larger end helps drain fluid along your chin. 
Photo: Chaunte Vaughn
Read More:
What Is Gua Sha? Here's Everything You Need To Know
I Tried Facial Massaging for a Month and Loved the Results
Read more

Back to top