Spice Up Your Skin Care Routine: The Benefits of Turmeric, Saffron, and Rosemary
May 02, 2016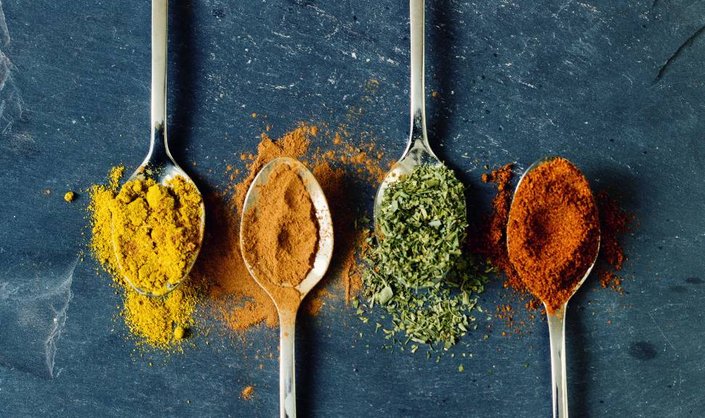 A few spices and herbs can go a long way when it comes to preparing your favorite mouth-watering meals, but what if the same could be said about incorporating them into your skin care routine? Believe it or not, spices and herbs are often used in the formulas of some of the world's best-selling skin care products—and their benefits are arguably more satisfying than your Sunday dinner. Feel like your skin care routine has hit a snooze button? Spice things up! From a turmeric face mask to a saffron cream—learn about the benefits of turmeric, saffron, and rosemary, here! 
Turmeric
Known for its antioxidant properties, turmeric has been used for many years across the globe. This is an ingredient you'll want to keep in your own arsenal. To reap the benefits of turmeric in your skin care routine, try incorporating Kiehl's Turmeric & Cranberry Seed Energizing Radiance Masque into your face mask rotation.
Saffron
Hailed as the most expensive spice in the world, it comes as little surprise that saffron touts some very impressive skin care benefits. Saffron has been shown to have significant moisturizing effects on the skin, in addition to complexion promoting properties. After five years of research—and more than 100 plants studied—Yves Saint Laurent Beauté has encapsulated the essence of this rare ingredient in its Or Rouge Collection. Improve the appearance of dull, rough,and wrinkled skin with the Or Rouge Serum, containing double the concentration of saffron.
Rosemary
Rosemary, a common cooking herb, may have more benefits than simply adding flavor to your favorite dishes. Rosemary is rich in antioxidants, which can help to protect and repair. Rosemary also contains antimicrobial properties, meaning that it has the potential to ward off harmful fungi and bacteria. The Body Shop has harnessed the herb in its revitalizing Earth Lovers Fig & Rosemary Shower Gel.    
Read more

Back to top