Valerie Grandury on Starting Clean Beauty Brand Odacité in her Kitchen
May 13, 2020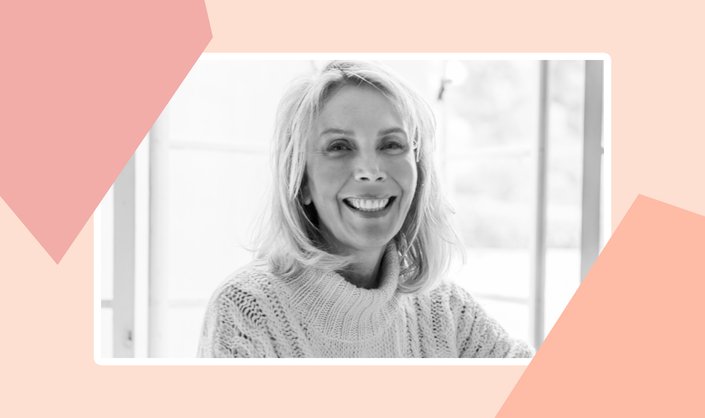 Valerie Grandury had a mission to turn her life — and her skin-care routine — toxin- and chemical-free. Rather than settling for products that were second-rate, she started cooking up creams, serums and the like in the comfort of her own kitchen. Fast forward a few years and the clean, environmentally-friendly beauty brand Odacité was born. Here, we talked to Grandury about her inspiration for the line, sourcing ingredients and what's next for the brand. 
What were you doing for work before starting Odacité?
I used to have a production company in Paris — that's where I'm from. I produced a lot of big car and perfume commercials. My job took me to some of the most beautiful landscapes and cities in Europe, Africa, Asia and America. It's what created my absolute passion for ancestral traditions and world cultures. 
So what led you to leave your job and start your own skin-care line? 
I was diagnosed with breast cancer and it was a major wake-up call. It triggered my desire to reconnect with nature and what is essential in life. I quit my job and went back to school to become a health and wellness coach. When it came to finding toxic-free skin care, I was getting super frustrated. I couldn't find any products that were both natural and really effective. 
Odacité actually started in my kitchen! After 14 years of producing commercials, I had production teams and contacts all over the world, — the kind of people who can find anything you need. I hired them to help me find the best ancestral natural beauty ingredient from their country. It started with green tea seed oil from Japan (AKA the beauty secret of the Geishas), seaweeds from the pristine coast of Ireland, Tamanu oil from the rainforest of Madagascar and clays from Morocco. My kitchen turned into an apothecary lab. I will always remember this "aha" moment. I put the first crème I had created from those extraordinary ingredients on my skin and it felt like my skin was finally nourished and deeply cared for. 
Then I started making products for private clients. After three years, I realized I needed to take it to the next level. To maintain the same bespoke quality we built our own lab, we started dermatology testing on all products, did clinical studies and safety assessments. I officially launched Odacité in 2009.
What's been the biggest challenge since you started Odacité? 
When you have your own company, you need to be okay with the fact that the boundary between life and work is very thin. Your life kind of becomes your work.
Giving back to the environment is very close to your brand's ethos. Tell us more about that. 
Ever since Odacité's inception, sustainability has been part of our DNA. For me, there is no clean beauty without sustainability. We use glass packaging, our boxes are made of recyclable paper and have biodegradable ink and, every year, we plant thousands of trees during Earth month. In 2020, we are taking it to the next level and planting 20,000 trees! Plus, we just launched the 552M Shampoo Bar. This new bar will replace your typical plastic bottle and to prevent adding nearly 552 million shampoo bottles a year into landfills or the oceans.
What's next for Odacité? 
We are working on a night cream that blends clinical-grade ingredients in a 100% natural base to deliver measurable clinical results. 
Fill in the blanks:
My three desert-island products are: Swiss army knife, fishing rod and Odacité All Embracing Serum (the Swiss army knife of skin).
A beauty trend I regret trying is: '80s hair! 
My first memory of beauty is: My mom taking me for my first facial. The esthetician was so caring and knowledgeable and gave me such great tips to keep my skin clear through puberty.
The best part of being my own boss is: Independence.
To me, beauty means: Confidence before anything else, know that you are beautiful no matter what!
A fun fact about me is: I have skiied some of the tallest and steepest mountains in the world, including the Himalayans.
What keeps me motivated is: Passion for what I do!
Read More:
6 Illuminating Moisturizers for Radiant Skin
What Is Sallow Skin? Your Questions, Answered
What Is Sebum and Why Does Your Skin Need It?
Read more

Back to top