The Products Beauty Editors Are Willing to Splurge On
October 20, 2016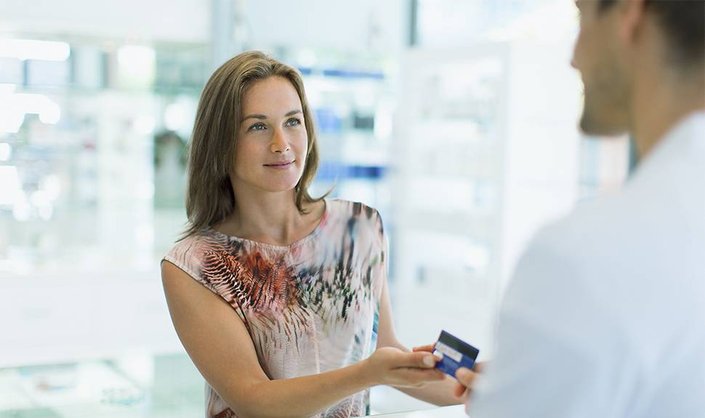 Beauty editors have no shortage of makeup and skin care products at their disposal. Moisturizer? Check. Cleanser? Just take your pick. One facial mask? Try 30+. But even with all the complimentary goodies that land atop their desks daily, beauty editors—like the rest of you—still spend their hard-earned cash on holy grail formulas that are worth the hype…no matter the cost. (Let's face it: Those complimentary press samples eventually run out.) And hey, who better than editors—the bona fide pros of product testing—to give lotions and potions an official stamp of approval? Below, the items we'll buy—read: splurge on—over and over again! Grab your credit card ladies, you're going to need it. 
Serums 
Perhaps one of the most worth-it beauty investments to make is serum. It's a pretty misunderstood product in the industry; many don't really know the purpose of serum, and thus write it off as an unnecessary step in a routine or a mere marketing ploy. Au contraire! Serums are actually one of the most hardworking and fast-acting beauty buys out there, which is why they live up to their often splurge-worthy price tag. They are concentrated, lightweight formulas that can have numerous benefits. For anti-aging and environmental protection, we recommend SkinCeuticals C E Ferulic. Editors, dermatologists, and celebrities alike have sung the high praises of this vitamin C serum thanks to its ability to neutralize free radicals induced by UVA/UVB rays, infrared radiation, and ozone pollution, all of which may lead to visible signs of accelerated skin aging. Consider it $163 well spent. Another anti-aging favorite is Lancôme Absolue L'Extrait Serum, a light elixir that helps visibly reduce the appearance of wrinkles and imperfections, and refines skin's texture. It'll set you back $400, but can you really put a price on fresh, and remarkably radiant-looking skin?
Moisturizer
If someone had you pinned up in a dark alley and told you to pick one—and only one!—product to use for the rest of eternity, let it be a quality moisturizer. Granted, that scenario likely (fingers crossed) will never happen to you, but the point is that no skin should ever go without daily hydration…ever. The beauty of today's moisturizers, of which there are plenty, is that they offer so much more than just basic hydration. Some formulas boast SPF, vitamins, and antioxidants, others have potent anti-aging ingredients, and others can make acne do what seems like a disappearing act. If you're smart, you'll take advantage of these benefits when it comes time to stock up your arsenal. For anti-aging action, try Giorgio Armani Crema Nera Supreme Reviving Cream. It's infused with the potent regeneration plant, Reviscentalis, to help reduce the look of wrinkles, firm skin, and uncover a radiant and more youthful-looking appearance.
Cleansing Oil
Not everyone is on the cleansing oil train, and that's a real shame. Why? Because when used properly, cleansing oils can help improve moisture and reduce oil on the skin, in addition to removing pore-clogging dirt and impurities from skin's surface. Since they moisturize while they cleanse, your skin won't feel dry or tight. There are plenty of low cost cleansing oils out there, but for a little extra dough, reach for Shu Uemura  Anti-Oxi+ Skin Refining Cleansing Oil. It helps remove stubborn impurities and makeup and restores dull, yellow skin to a refined, supple, and radiant complexion. It's also formulated with fresh extracts (moringa! green tea!) and notes that will invigorate your senses and kick your cleansing routine up about 10 notches.
Clarisonic
It's no secret that cleansing is a non-negotiable part of a skin care routine. And while we love our hands for so many tasks—from eating to texting—they're just not as effective at deep cleaning our skin as a Clarisonic. Period. For head-to-toe deep cleaning, the Clarisonic Smart Profile brush—paired with a charcoal formulated cleanser—is the way to go. It uses sonicare technology to help gently rid impurities and makeup on facial and body skin 11 times better than hands alone. You know all those other products, like moisturizers and serums, you're spending your paycheck on? Well, they'll absorb into your skin so much better after a whirl with this coveted tool.
Moral of the story: Money can't buy you happiness, but what it can do is get you closer to fresh, glowing skin—with the right products, of course. Choose them wisely.
Read more

Back to top