All the Skin-Care Products We Have Heart-Eyes for This February
February 03, 2020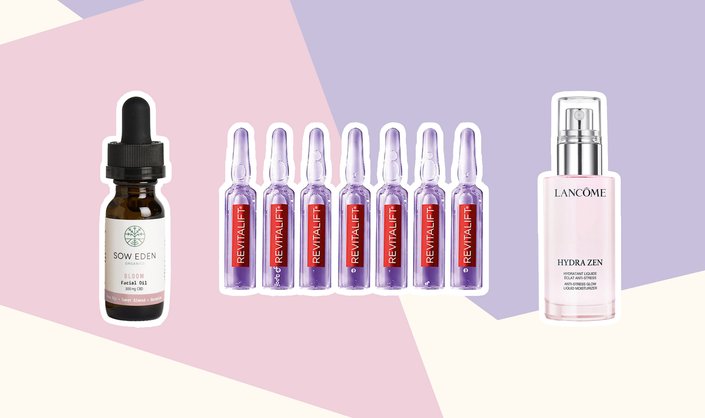 It's a brand new month (and year!), which means different products are making their way into our bathroom cabinets and skin-care routines. These are the products Skincare.com's editors can't live without this February.
Lindsey, Content Director
YSL Beauty Pure Shots Perfect Plumper Face Cream
While I have tons of drugstore moisturizers I swear by, I love to treat myself to a luxe version every so often. There's something so calming about slathering on a thick, heavenly scented, rich cream before work in the morning. This latest offering from YSL gives me that bougie feeling but also boasts plumping benefits and skin-loving ingredients like anti-aging ribose and hydrating orange blossom. It even has color-correcting micro-pearls that help my dull winter complexion look more alive. Bonus, the packaging is refillable, so when I run out, I can grab a refill pod to save money and help make my routine a little more earth-friendly.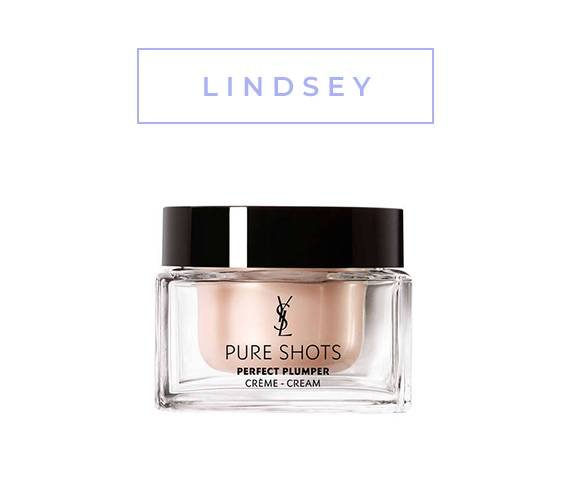 Alanna, Associate Editor
L'Oréal Paris 1.9% Pure Hyaluronic Acid 7 Replumping Ampoules
My skin has been suffering this winter when it comes to dehydration and dryness, so a burst of moisture is much needed. Thanks to this new ampoule set by L'Oréal Paris, I'm able to make that seven bursts of moisture! This regimen has been a complete lifesaver in hydrating, soothing and plumping my skin, and I've never looked brighter in just one week.
Milk Makeup Vegan Milk Moisturizer
In addition to plumping my skin with tons of hyaluronic acid, reaching this new bouncy moisturizer by Milk Makeup has also helped me maintain hydration. The clean formula contains argan milk, grapeseed oil and squalane that helps to balance out and lock in moisture all over my face. I cannot get enough!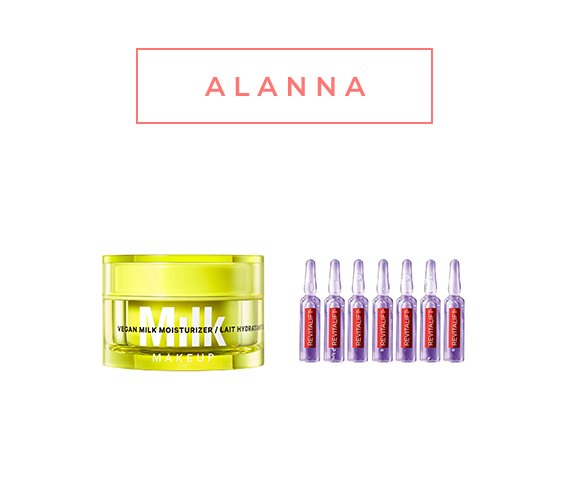 Jessica, Associate Editor
YSL Beauty Pure Shots Hydra Bounce Essence-In-Lotion
Using an essence in my skin-care routine always makes me feel like I'm at a luxe spa, so when I got my hands on the new one from YSL Beauty, I couldn't wait to give it a go. The creamy essence-in-lotion formula is enriched with vitamins E and B3 to give skin a dose of hydration and antioxidants. After cleansing my face and toning, I patted it into my skin using the palms of my hands (my preferred method, as opposed to using a cotton round) and let it absorb before moving onto my next step. It left my complexion feeling refreshed and soothed in seconds. 
Perricone MD Cold Plasma Plus+ CBD Advanced Serum Concentrate
There's nothing I love more than a good multi-tasking skin-care product and the new Cold Plasma Plus+ CBD Serum is a powerhouse. It contains cannabidiol, plus vitamin C and omegas to deliver a long list of benefits to your skin. CBD calms, while vitamin C brightens and smooths and omegas help strengthen the skin's moisture barrier. The serum has a sheer, green-ish blue hue to it and a fresh, lightweight feel that glides onto skin smoothly.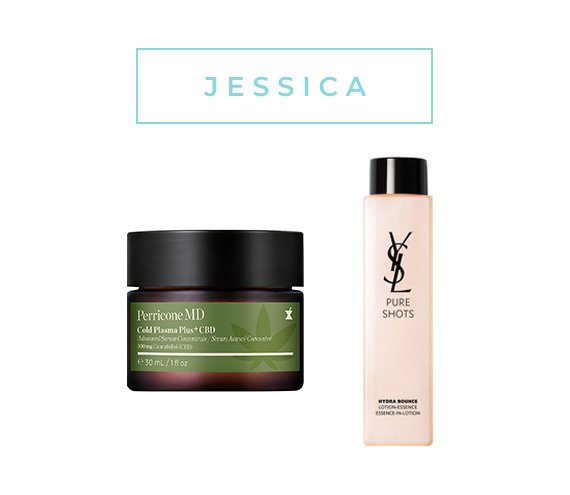 Genesis, Assistant Editor
Clarisonic Acne Cleansing Brush Head
Whether you're someone with acne-prone skin or someone who experiences occasional breakouts, you need to try this new Clarisonic Acne Cleansing Brush Head. It gently removes impurities that can be wreaking havoc on your pores and works to leave your skin softer, smoother and with fewer blemishes. I feel like it gives my skin a deep clean, and in turn, leaves it feeling refreshed after every use. On the days when my skin is experiencing more breakouts than usual, I like to pair this brush head with the Clarisonic Pore and Blemish Gel Cleanser.  
To help keep my winter dryness at bay, I need to use a facial oil at the end of my daily skin-care routine. Lately, I've been loving the Sow Eden Bloom Facial Oil because it seriously nourishes my skin thanks to its formula packed with skin-loving oils and ingredients, such as rosehip oil, jojoba oil, sweet almond oil, CBD oil, rose geranium oil, essential fatty acids, vitamin E, vitamin C and other antioxidants. It's the extra dose of goodness my dry skin needs without feeling too greasy.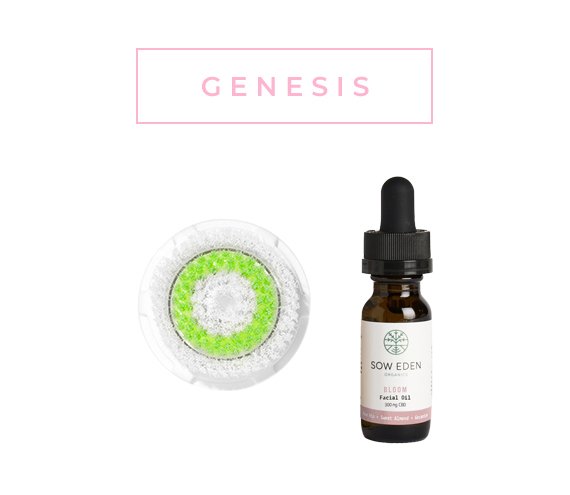 Samantha, Assistant Editor
RéVive Supérieur Body Renewal Firming Cream
I'm loyal to my skin-care routine and never will I ever go a morning or night without moisturizing my face. Now, when it comes to my body-care routine, there's much to be desired. I can never get over the sticky residue that most body creams leave on my skin. That's where this RéVive cream comes in — it's a game-changer. It definitely has a high price point but has saved my skin this winter. The buttery soft formula dries down in an instant, leaves my skin feeling soft and has legitimately improved my skin's texture over time. 
Carol's Daughter Goddess Strength 7 Oil Blend Scalp & Hair Oil 
Come winter, my hair is all split ends, breakage and static — a not-so-great combination. But this Carol's Daughter oil has saved me from some really bad, flyaway-ridden hair days. I like to use the oil on damp hair so my strands have a glossy, smooth finish when I blow them dry. The targeted nozzle makes application a cinch, and the castor oil blend has made my hair feel stronger and healthier. Pick this up for a guaranteed good hair day — trust me.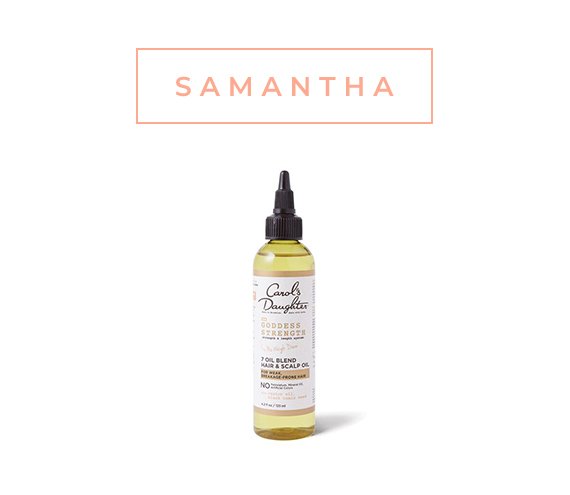 Jillian, Social Media Editor
My latest obsession has been non-foaming cleansers, and I'm living for this oil-in-balm texture from Erborian –– it's so gentle on my sensitive, dry skin. This is a true "two birds, one stone" product. I get an amazing cleanse and exfoliation with the enzymes and sesame milk in the formula, so I don't have stock up on any harsh exfoliators. If you're looking for a nourishing cleanser or want to cut down on how many products are in your routine, this is for you. 
Lancôme Hydra Zen Anti-Stress Glow Liquid Moisturizer
Is there a better combination out there than "anti-stress" and "glow"? Usually I have to choose between addressing my redness or my dryness, but Lancôme's latest drop gives me the best of both worlds by combining aloe vera and hyaluronic acid. I get to target both problems while still bringing my winter skin back to life. This moisturizer truly gives me that "lit from within" look that everyone is talking about, and I'm into it.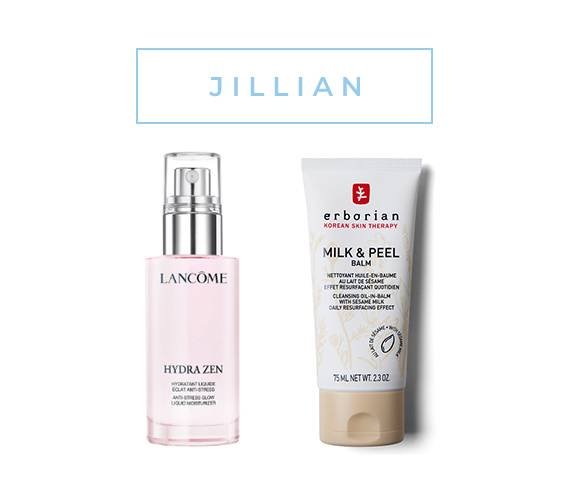 Read More:
What Is Glass Skin? Here's How to Get the Look
6 Must-Have Products for Acne-Prone Skin
The Best Pore-Minimizing Skin-Care Products, Hands Down
Read more

Back to top