New Year, New Routine! 11 Skin-Care Products to Add to Your Stash in January
January 06, 2020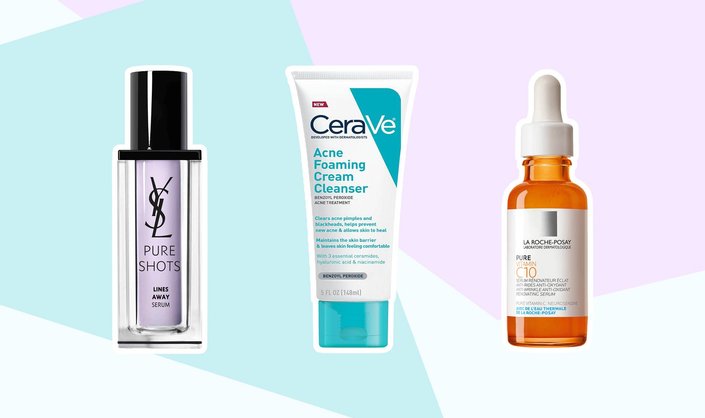 It's a brand new month (and year!), which means different products are making their way into our bathroom cabinets and skin-care routines. These are the products Skincare.com's editors can't live without this January.
Lindsey, Content Director
CeraVe Acne Foaming Cleanser... 
 Oh, how I wish I could use this face wash on my acne-prone skin! It's formulated with benzoyl peroxide to help clear blackheads and blemishes and ceramides, which are important because people with acne have been found to have a lower level of the lipids in their skin. Sadly, despite the hydrating hyaluronic acid, my severely dry skin can't tolerate it. My husband, however, has normal to oily skin that is also prone to breakouts, and he's been using it every day with incredible results. I'm so jealous! 
...and Resurfacing Retinol Serum
 But the Resurfacing Retinol Serum we can both use. It contains ceramides and encapsulated retinol that is gentle enough for my sensitive skin. Since I've started using it, I've noticed a visible fading in my post-cystic-acne marks that have been lingering for months, and my husband thinks his pores look smaller. Win-win.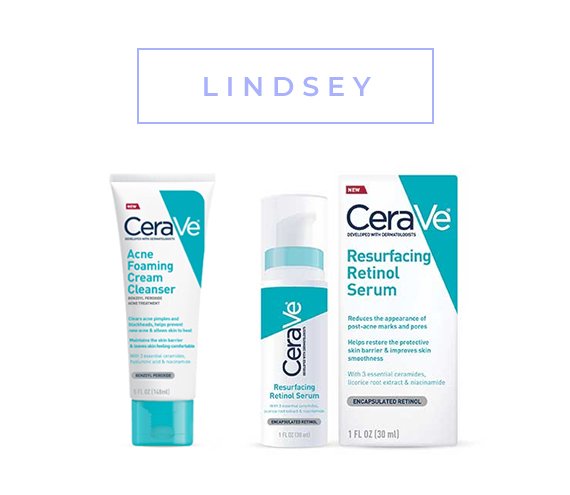 Alanna, Associate Editor
When it comes to serums, I like to have a lot of options at my disposal — especially because I feel like I run into different skin issues during various times of the year. Between dry skin and discoloration, sometimes I'm in need of hydration or a potent dose of vitamin C, and I've been loving how the YSL Pure Shots set gives you the option to choose whatever you feel like your skin's missing. Between hyaluronic acid infused with iris, to vitamin C and Y serum peptides to choose from — I'll never run out of options, no matter my skin's mood. Plus, each comes in eco-friendly refillable packaging for a more sustainable routine. 
Native Vanilla + Chai Deodorant
When the seasons change, I love to switch up my deodorant fragrance and the new Vanilla + Chai Scent has become my go-to this time around. This sweet-smelling formula is not too subtle but not too strong, and it instantly makes my skin routine feel warm and cozy post-shower. Even better, like other Native deodorants, it's completely aluminum-free, which I love.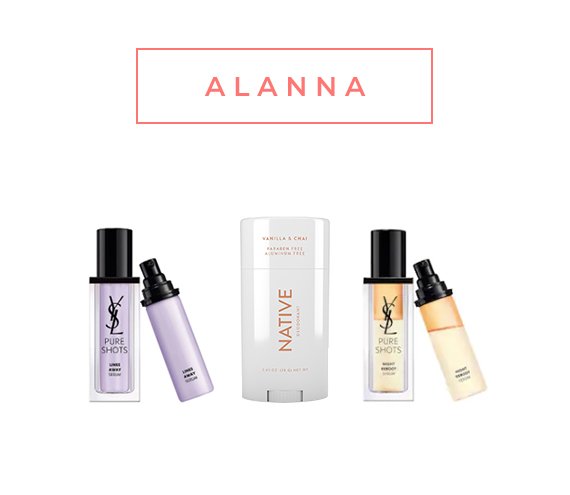 Jessica, Associate Editor
IT Cosmetics Confidence in Your Beauty Sleep Night Cream
Like most people, I find that one of the drawbacks to a luxurious, ultra-moisturizing night cream is that it can take a while to absorb into the skin — and as a result, is at risk of coming off on your pillowcase. The IT Cosmetics Confidence in Your Beauty Sleep Night Cream solves that problem with its unique "memory foam technology." It has a bouncy, lightweight texture with a fun lavender hue to it that makes applying it feel like a treat.
Hero Cosmetics Mighty Patch Micropoint for Blemishes 
I'm lucky enough to seldomly experience a breakout (thank you, retinol) but when I do, the first thing I grab is an acne patch to handle the job. These new micopoint patches by Hero Cosmetics contain 173 hyaluronic microneedles to penetrate the blemish and treat it with acne-fighting ingredients, like salicylic acid. It helps reduce inflammation around the pimple and, most importantly, keeps me from touching it so the breakout can heal faster.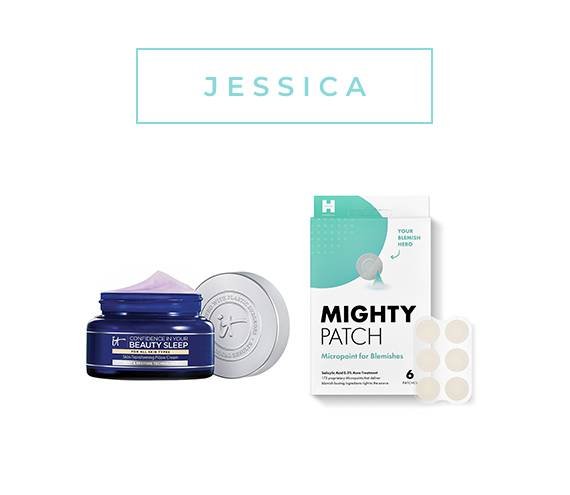 Genesis, Assistant Editor 
La Roche-Posay Pure Vitamin C Face Serum
Vitamin C is the gold standard for skin that is bright and radiant, and that's why it's a must-have in my everyday skin-care routine. Lately, I've been loving the La Roche-Posay Vitamin C Serum because not only does it leave my skin more radiant, soft and hydrated but it's also formulated with salicylic acid to help target uneven skin texture and wrinkles. I like to use it right before my moisturizer every morning for a little brightening and antioxidant boost. 
Mediheal Intensive Pore Clean Cleansing Foam
I have a confusing combination skin type which makes me very picky when choosing a cleanser. I want something that will give my oily t-zone a deep cleanse without stripping the moisture from those other dry areas on my face. As of late, this Mediheal Intensive Pore Clean Cleansing Foam has been the answer to my prayers. Formulated with charcoal, this cream-to-foam cleanser pulls out those pore-clogging impurities while still leaving behind a layer of hydration thanks to its moisturizing ingredients.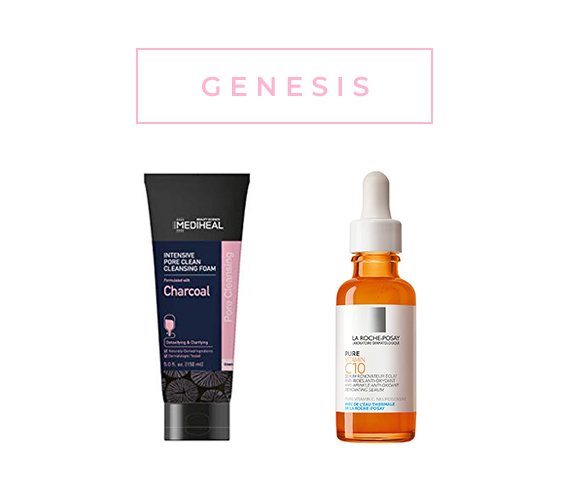 Samantha, Assistant Editor

 
La Roche-Posay Retinol B3 Pure Retinol Serum 
I normally use prescription-strength gel-like retinols at night, but the texture sometimes leaves my skin feeling a little too tacky and unabsorbed for my liking. Enter the new La Roche-Posay retinol serum. I get all the anti-aging effects of the pure, gradual release retinol in a lightweight serum. Since I started incorporating this into my routine, my skin has felt hydrated, smooth and bright.
Lavido Age Away Replenishing Cream
My New Year's resolution for 2020 is to start incorporating more clean beauty into my skin-care routine. My first step? Using this ultra-hydrating, plant-based replenishing night cream from Lavido. I've already noticed that my skin texture is smoother, and my overall complexion looks plumper and healthier. The product is super creamy, has a faint (and very pleasant!) smell of citrus and works so well — you'll quickly become obsessed.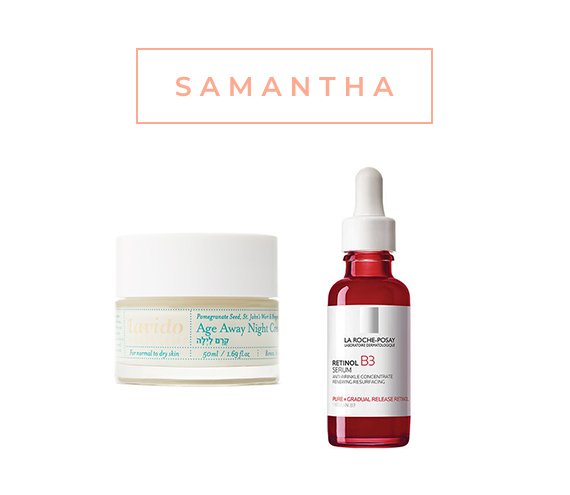 Jillian, Social Media Editor

 
Kiehl's Cannabis Sativa Seed Oil Herbal Cleanser
As someone with a pretty severe case of rosacea, I'm always trying to find products that calm my skin down, especially in the colder months when I experience flare-ups like no other. Enter Kiehl's new Cannabis Sativa Seed Oil Herbal Cleanser, and I can nip redness in the bud at the very start of my routine. The cannabis sativa seed oil evens out my complexion, and the gel texture gives me a gentle cleanse without making me feel dry. Pro tip: Pair it with Kiehl's Cannabis Sativa Seed Oil Herbal Concentrate and you've got a match made in sensitive skin heaven.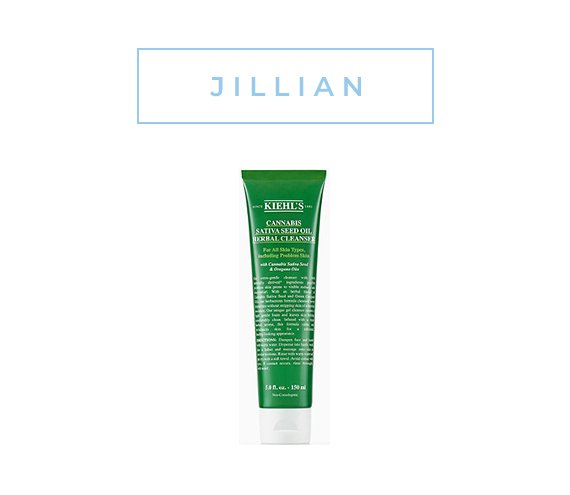 Read More:
Our Favorite Night Creams for Every Budget 
Here's Why You Should Face Mask in the Shower
Read more

Back to top