8 Skin-Care Products to Try This March
March 04, 2020
It's a brand new month, which means different products are making their way into our bathroom cabinets and skin-care routines. These are the products Skincare.com's editors can't live without this March. 
Lindsey, Content Director
L'Oréal Paris Age Perfect Rosy Tone Fragrance-Free Face Moisturizer
I like to pretend my skin isn't sensitive because I love fragrant skin-care products, but in reality, my complexion does much better without them. The L'Oréal Paris Rosy Tone Face Moisturizer is a good compromise because it gives me the luxe texture I crave without additional scent. I use it anytime my skin is feeling dry and dull and needs a little extra glow.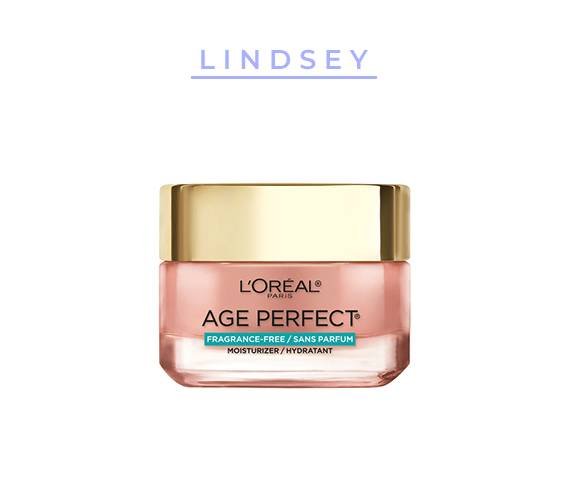 Sarah, Senior Editor
Lancôme Régenerie Lift Multi-Action Ultra Face Cream With SPF 30 
There aren't many moisturizers that contain substantial sun protection that are actually good. They're often too thick or too greasy. This one, however, is neither. It feels luxurious and gives my skin an instant glow. I love that it's packed with anti-aging ingredients like linseed extract, too. 
Acwell Licorice pH Balancing Intensive Eye Cream
My dark circles are genetic, so I've never found an eye cream that actually helps brighten them up until this formula came into my life. The lightweight cream contains licorice extract, an ingredient that's been proven to effectively target pigmentation, plus antioxidants and caffeine to prevent wrinkles and de-puff. While my dark circles are far from erased, I have been seeing some progress over the past month of use, which is a success in my book.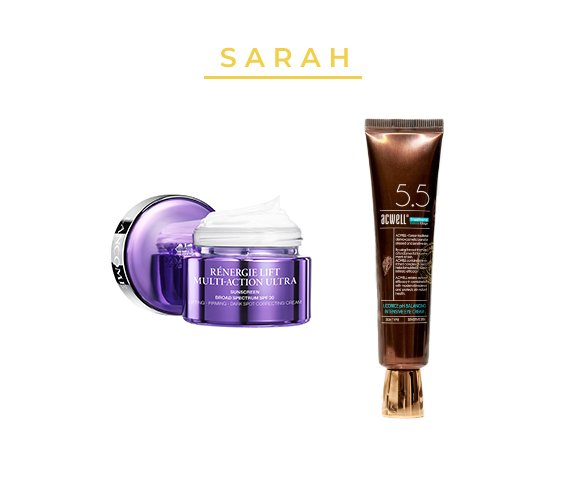 Alanna, Associate Editor
Summer Fridays Super Amino Gel Cleanser
Gel cleansers are my favorite. I'm not sure if it has to do with their deep-cleansing feel, jelly-like texture or gentle finish, but my skin drinks them up. The Super Amino Gel Cleanser by Summer Fridays is no different and has been my go-to lately because it's refreshing, balances my skin's pH level and helps restore my moisture barrier. Not to mention, it smells as clean as it feels. I can't get enough! 
As a beauty editor, I've interviewed about a zillion dermatologists. If there's one thing all of them can agree on, it's to wear sunscreen every single day. So as the dedicated and obedient skin-care enthusiast I am, that's exactly what I do, and lately, I've been loving the La Roche-Posay Anthelios Melt-In Milk Sunscreen.It's a lightweight formula with broad-spectrum SPF 100 and antioxidants to provide skin with the highest level of protection from harmful UV rays and free radicals. I especially love it because it's sensitive enough to use all over my face and body.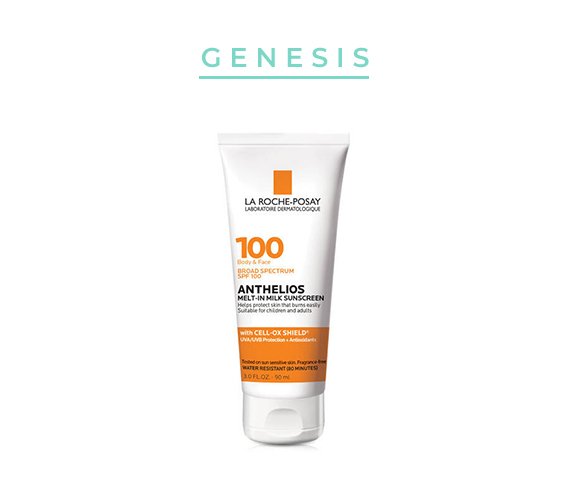 Samantha, Assistant Editor
Dr. Barbara Sturm Molecular Cosmetics Night Ampoules 
Ampoules are my newest skin-care obsession. Case in point? The new Dr. Barbara Sturm Night Ampoules. The formula is designed to amp up the skin's nightly renewal process, counteract dryness, reduce redness and calm the skin. I've been using the product for a few weeks now and have noticed that my skin looks healthier, plumper and fresher when I wake up in the morning.
Vichy LiftActiv Peptide-C Sunscreen 
Settling on a single sunscreen to use day in and day out has never been my strong suit — I like to switch things up pretty frequently. That said, I've found myself reaching for this Vichy LiftActiv Peptide-C Sunscreen on repeat in the morning. It's a hydrating moisturizer packed with SPF 30, phyto peptides and vitamin C. It's helped to even my skin tone (specifically redness and hyperpigmentation) and doesn't pill my makeup. If you're on the hunt for a great everyday sunscreen, I highly recommend this option!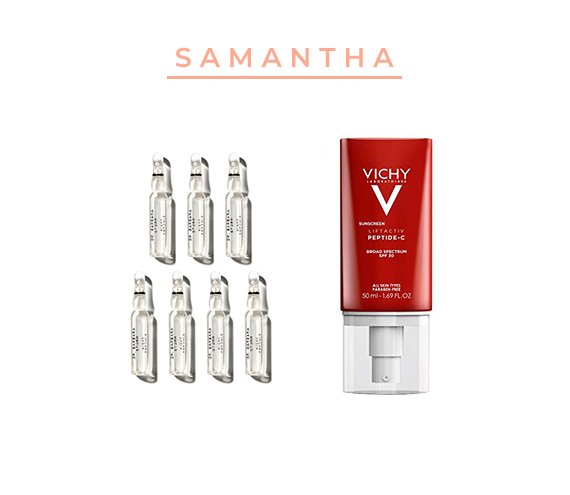 Jillian, Senior Social Media Editor
Touchland Power Mist Sanitizer in Watermelon
Call me a germaphobe, but I have to carry around hand sanitizer everywhere I go, and it's especially a must in New York City. Touchland just dropped its new Power Mist sanitizers, and I'm obsessed. With aloe vera and essential oils, it's a much gentler alternative to traditional sanitizers that are thick, sticky and harsh.. Plus, the watermelon scent is so juicy, I forget it's hand sanitizer.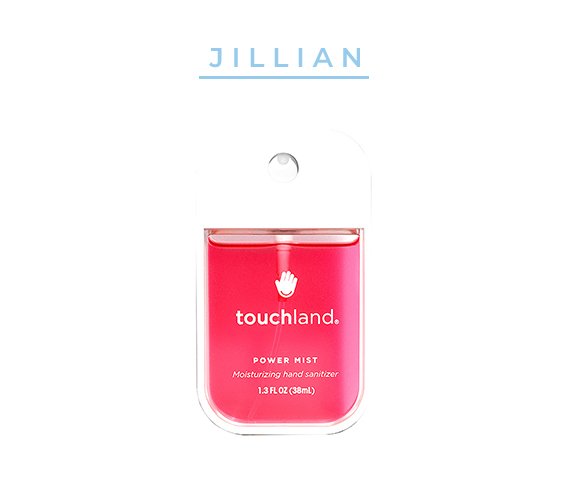 Read More:
6 Cleansers for Combination Skin
The Best Kiehl's Moisturizers for Your Skin Type
Can You Use Body Lotion on Your Face?
Read more

Back to top