8 TikTok-Famous Skincare Products Our Editors Love
August 09, 2022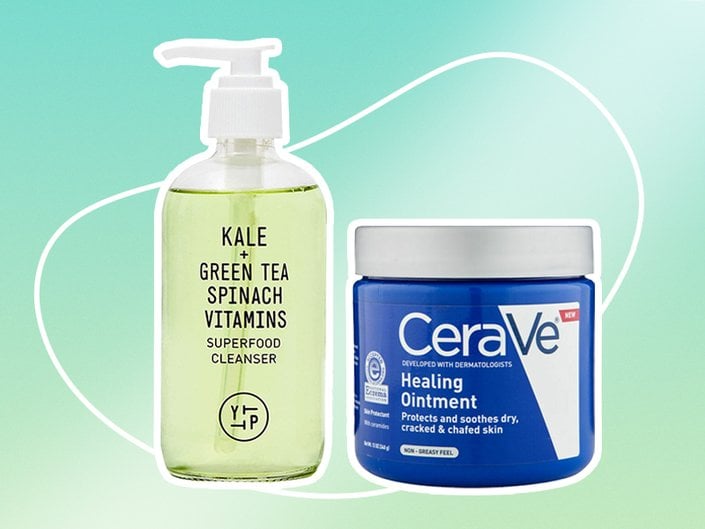 If there's anything we love about exploring TikTok, it's the exposure to new skincare products — whether they be undiscovered cult favorites or hot-off-the-press launches. Here, we asked our editors what TikTok-famous skincare products are worth the hype, in their opinions. Read on for more info on their favorites.
Alanna, Assistant Managing Editor
This gel cleanser is just as good IRL as it looks on TikTok. It's formulated with a ton of antioxidants, like kale and spinach, to soften and soothe the skin. It's perfect if you're looking to minimize redness and increase overall radiance too — thanks to vitamin C for a boost and green tea to reduce inflammation. Everything this cleanser has to offer lives up to the social media hype.
Starface makes acne a whole lot more fun to deal with, and Tiktok agrees. You may be familiar with these little hydrocolloid star patches thanks to various social media videos of users applying them, rocking them and then peeling them off. Not only do they help heal and calm pimples, they just beg for TikTok documentation while doing so.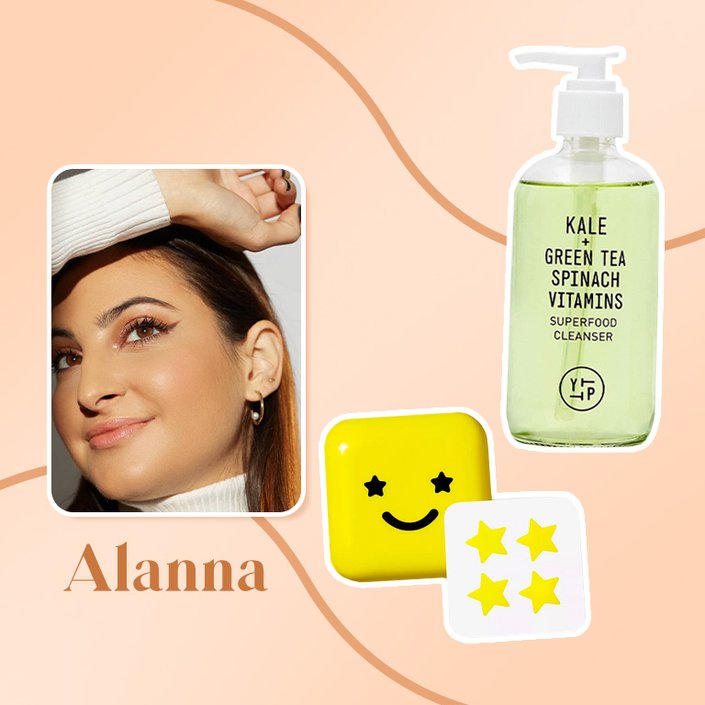 Ariel, Editor
This purple serum helps to gently resurface and increase luminosity without irritating my skin at all. I love the lightweight, silky smooth consistency and the non-drying formula. If, like me, you've been too afraid of retinol's potential drying side effects, I suggest giving this bakuchiol serum a try.
Alyssa, Assistant Editor
CeraVe products pop up on TikTok constantly — and for good reason. They're affordable, effective and great for a variety of skin concerns. This cleanser powered by salicylic acid has reached viral status on the app, and it's without a doubt one of my favorites from the brand. It works to remove oil and grime while gently exfoliating the skin sans the stripping or drying after effects. I love that it contains hyaluronic acid for a moisture boost as well as niacinamide to help brighten my complexion.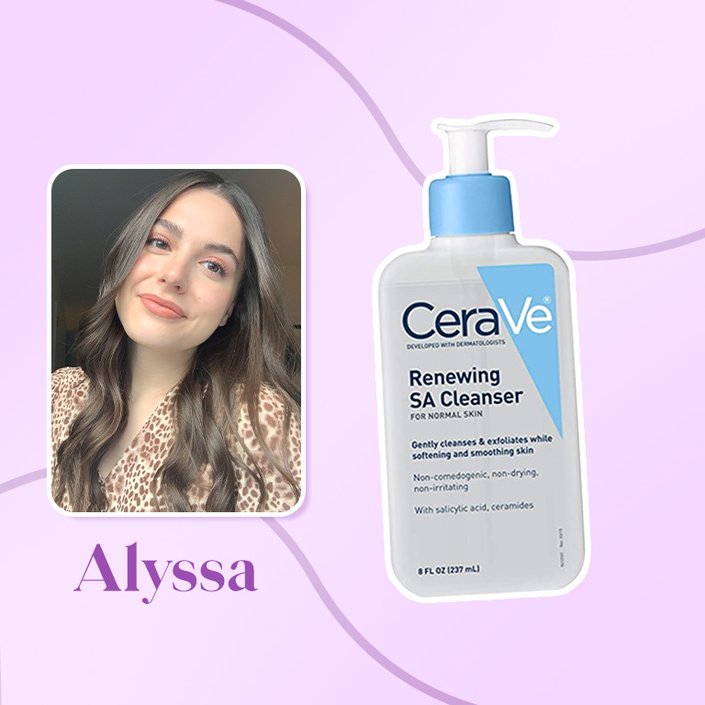 Trishna, Assistant Editor
A good toner is the perfect finish to my nighttime skincare routine, and ever since I started using the Thayers Lavender Facial Toner, there was no going back. TikTok got me hooked with before-and-after videos showing the results of the toner after only a few weeks of usage, and the lavender scent that makes me feel transported to a spa in my own bathroom sealed the deal. This toner has visibly balanced my complexion and made my skin softer and glowier, and the fresh, crisp feel of it makes it my favorite part of my skincare routine.
If there's one part of my skincare routine that I absolutely never skip, it's applying lip products to keep my lips hydrated and full. Kiehl's Buttermask For Lips is a nightly staple for me now — TikTok recommended it as a product that was thick without being slimy and super-hydrating with very little product needed.I was not disappointed with the results after purchasing it for myself. After moisturizing, this is the final product I apply before sleeping, and I wake up with soothed, plush lips every morning.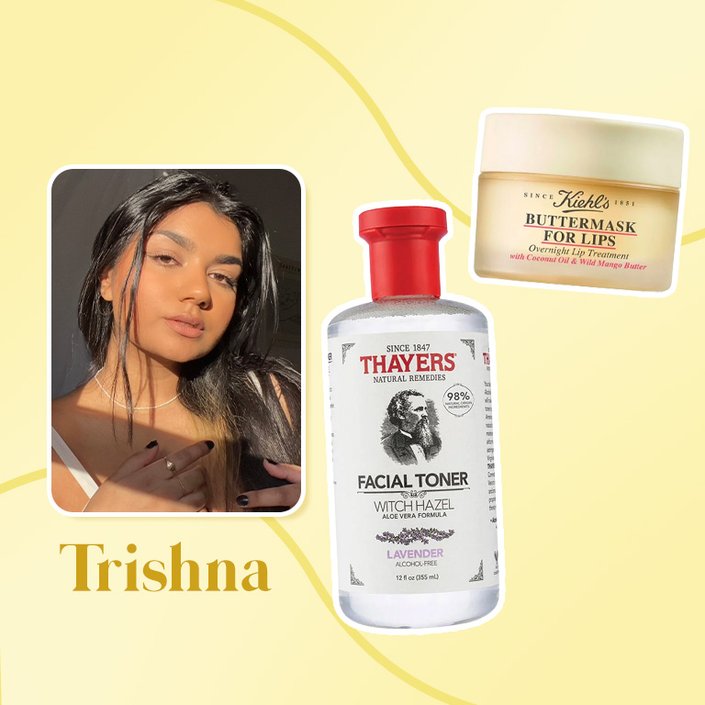 Kat, Social Media Editor
Slugging is not a new skincare technique by any means, but TikTok is the platform that got me to test it out for myself. As someone with oily skin, I never thought slugging was for me, until I tried it on my body. I was excited to see that when I applied the Healing Ointment to my legs, the moisture was locked in and I didn't really have to reapply throughout the day, which is a hassle for me on a daily basis. I especially love doing this overnight because I wake up to smooth, hydrated skin in the morning.
While my face is perpetually oily, the rest of my body is extremely dry. For that reason, I'm always looking for something that will help keep my skin hydrated throughout the day. I recently came across this body serum and I can't put it down. After coming out of the shower, I apply this lightweight serum to my body then go right in with a moisturizer, and I really feel like my skin is more plump and hydrated thanks to the hyaluronic acid in this product.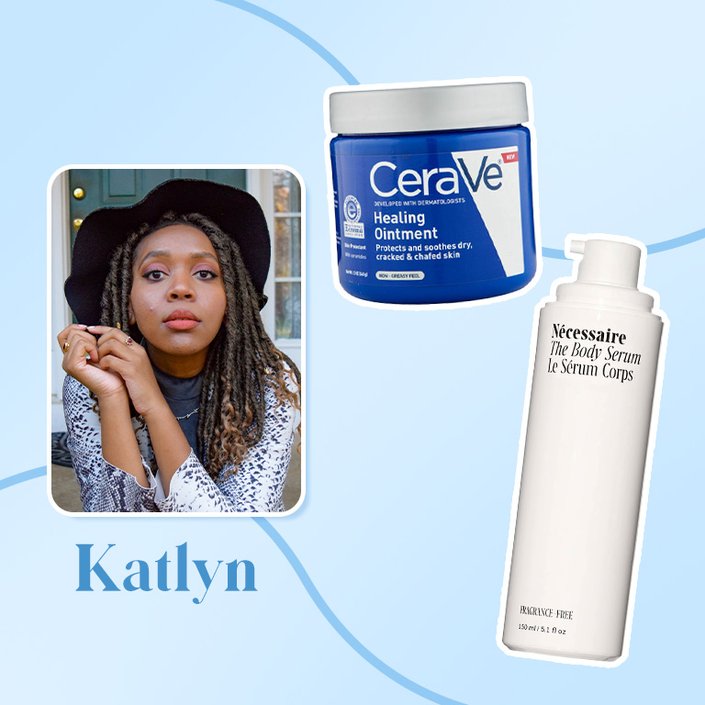 Read more

Back to top