The One Lip Balm Our Editors Can't Live Without This Winter
February 28, 2019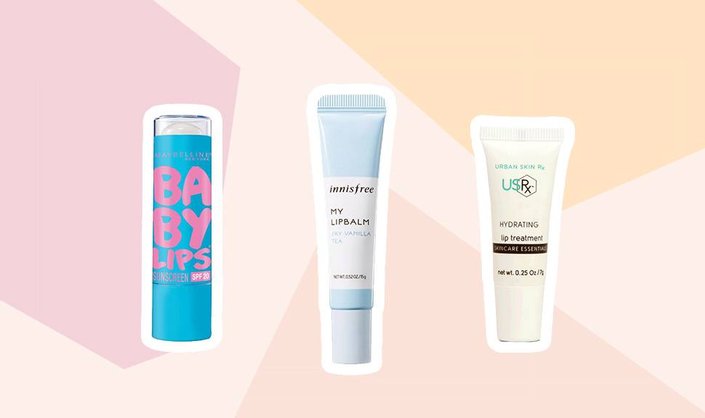 Everyone needs at least one quality lip balm in their lives. As beauty editors, we'll argue that you need specific formulas that correspond with your climate or your day's plans (i.e. a normal, boring day at work vs. a trip to the beach), but we'll save you the stress and instead encourage that you choose one the one that's most appealing to you — easy! Love drugstore products that get the job done? We got you. Want a multipurpose formula that'll work wonders just about everywhere? You're covered.
Click through to find out which untinted lip balms skincare.com editors keep on their person at all times.
Dawn, Senior Editorial Director, a.k.a. "The OG"
Lanolips 101 Ointment, $16.95
This is a fantastic lip balm, but it's so much more than a lip balm — it's also an amazing all-over ointment that's great for everything from dry cuticles to rough patches. I apply it before I got to bed, and my lips still feel hydrated the next morning despite my dry-as-the-Sahara NYC apartment, and if that's not the perfect torture test, I don't know what is.
Marisa, Associate Beauty Editor, a.k.a. "The Experimenter"
Maybelline Baby Lips Moisturizing Lip Balm in Quenched, $2.83
Choosing an untinted lip balm is weirdly difficult, especially when you're ballin' on a budget. I love Maybelline Baby Lips because it's a reliable, hydrating formula that does the trick — and it's so affordable. I've been drawn to the fun packaging of this product for so long, and it continues to make me happy.
Tembe, Associate Beauty Editor, a.k.a. "The Collector"
Urban Skin Rx Hydrating Lip Treatment, $16
Let's start with the scent on this one — I'm always one bad decision away from eating it straight out of the tube. It's packed with hyaluronic acid to help soothe dry, cracked lips and also helps to improve the volume of lips over time. It's also slightly glossy and lends lip a healthy sheen so it's a go-to for days when I want to look a little more put together but still want the comfortable feel of a lip balm. Long story short, I'm obsessed.
Alanna, Associate Beauty Editor, a.k.a "The Innovator"
Innisfree My Lip Balm 2 in Vanilla Sky, $9
When I tell you that I crave this lip balm, I'm not kidding. This is my go-to lip prep product just about every day because it makes my lips feel silky smooth and not greasy. After exfoliating my lips, I'll apply it for the duration of my makeup routine (which can last anywhere from ten to 20 minutes, depending on the look I'm going for) and then pack my lip color on top. It's not one of those balms you have to wipe off before adding your lipstick — and the vanilla scent has me hooked.
Read More:
Balms vs. Ointments: What's the Difference, Anyway?
4 Lip Scrubs to Make Flakes a Non-Issue
The 14 Best Lip Masks to Add to Your Winter Skin-Care Routine
Read more

Back to top