What Are the Skin-Care Benefits of Calendula?
November 19, 2020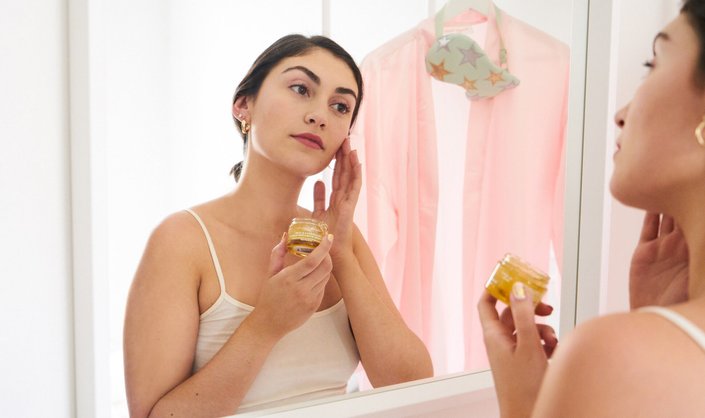 Have you ever heard of calendula? It's a plant that has been gaining popularity in the skin-care industry. Here, we're sharing a crash course on the benefits of the calendula flower and highlighting some of our favorite products from Kiehl's that are formulated with the ingredient.
What Is Calendula?
Calendula is a Mediterranean herb. Strains of calendula have even been found to have antibacterial, antiviral, anti-inflammatory and antioxidant properties. It has been used for centuries in Ayurvedic and traditional Chinese medicine.
What Are the Skin-Care Benefits of Calendula?
"Calendula oil has a number of skin benefits," says board-certified dermatologist, Skincare.com consultant and founder of Dermatology and Laser Group Dr. Arash Akhavan. "Aside from the oil being a very effective moisturizer, it also has anti-microbial and anti-inflammatory properties." It's a great addition to any skin-care regimen, especially for those with sensitive skin because it has soothing properties and offers antioxidant protection. It also helps to promote an even skin tone and boost radiance with continued use. 
Kiehl's Products With Calendula to Try
Want to add some calendula into your skin-care routine? Look to the Kiehl's Calendula Skin-Care Collection. Check out the products below. 
This cleansing gel-to-foam formula works to gently remove impurities without stripping skin of its essential moisture. Your skin will look and feel instantly refreshed and revitalized after using this cleansing face wash.
Take relaxation to the next level with this face mask. It's formulated with calendula flower petals and aloe vera to refresh and revitalize skin for a healthier-looking complexion. It's a great addition to your weekly skin-care routine for an extra boost of moisture.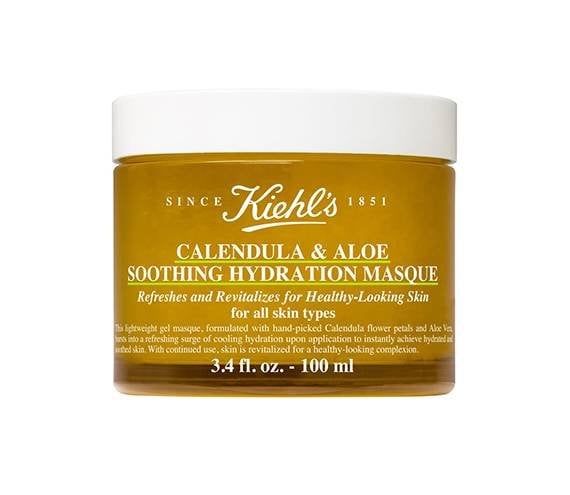 This toner is fortified with herbal extracts, including calendula petals, to gently tone normal to oily skin types. It's also alcohol-free and free of any harsh synthetic drying agents making it perfect to refresh and soothe the skin.
Get rid of dull-looking skin with this lightweight moisturizer. It's made with calendula flower extract and calendula petals to even out the skin tone, improve radiance and reduce redness. And while it feels weightless upon application, it still offers up to 24 hours of hydration.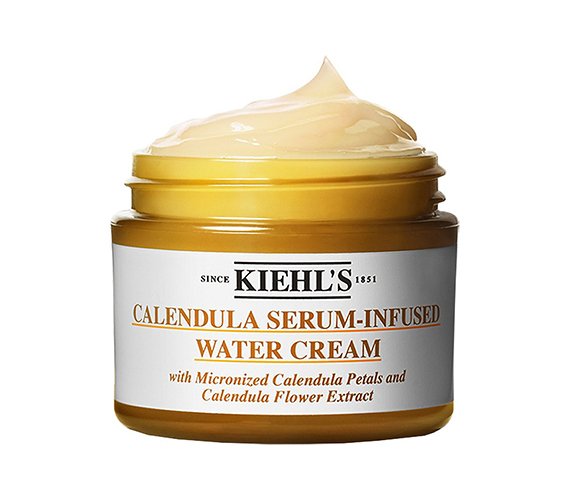 Photo: Chaunte Vaughn 
Read More: 
A Five-Step Routine for Sensitive Skin
How to Treat Acne When You Have Sensitive Skin
Here's Why Our Editor Is Obsessed With Kiehl's Shampoos
Read more

Back to top