Yes, You Can Get a Spray Tan When It's Raining
September 29, 2020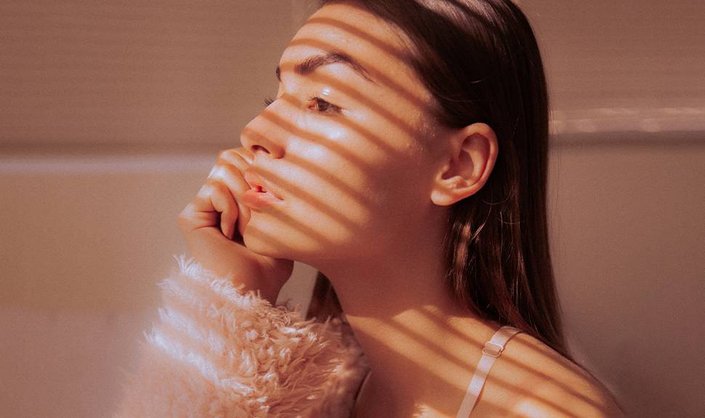 Picture this: It's the morning of the spray tan you've had on your calendar for weeks now (or months if your salon has been closed due to COVID-19) and you look outside to discover it's pouring rain. Ugh! We've been there, too. In such a bleak-seeming situation, you can either stay committed to your appointment and unearth your trusty umbrella, try to DIY the tan at home or reschedule, which may or may not work out depending on your future plans. We reached out to St. Tropez tanning expert Sophie Evans to help those of us struggling to make that decision. Below, she details how to perfect that tan, even in a torrential downpour.  
In your opinion, should you cancel a spray tan if it's raining?
Getting a spray tan in the rain is totally doable! Just make sure you have an umbrella and you're wearing clothes that cover your skin properly. If you can, drive or book a cab to and from your appointment. You would have to get seriously drenched for your tan to get messed up from the rain.
What should you wear to your spray tan?
We always recommend wearing loose clothing after your spray tan. Now with new self-tanning technology, however, we don't have to be as cautious. I tan celebrities right before their big events wearing their chosen outfit. I apply setting powder and fixer spray after the spray tan, similar to how makeup artists use setting sprays and translucent powders.
What might happen if your spray tan gets wet?
If you're using a traditional self tanner, you can't get it wet for about four to eight hours. If you do, you may cause patches or streaks. Even with the newer and faster developing self tanners, you should avoid getting wet for the first hour. If you get wet immediately after a spray tan, take a clean, dry, soft towel and pat off where the tan has run, then reapply more self tanner over the top and allow for the tan to develop.
OK, so how to give us the step-by-step on how to reapply self-tanner.
With St. Tropez, always remember all you need to do is cover the skin. The tan doesn't have to be applied evenly because St. Tropez will only develop to one color no matter how much you apply! Our tanning agent is absorbed into the skin and will only be one color, making correcting rain and water drips easy to fix. Simply buff the skin dry and reapply the self tanner. If it doesn't look even at first, wait until it develops four to eight hours later, and you have washed off the built-in bronzer. Never judge your spray tan until after your first shower and the recommended solution development time.
What at-home self-tanning products do you recommend if getting wet is unavoidable?
St. Tropez Self Tan Express Bronzing Mousse allows you to shower in as little as one hour after application or up to three hours if you want your faux tan glow to be darker. These express solutions allow nothing to damage the tan once the first hour of color development has passed. They contain rapid penetration enhancers that get the self-tanning agent into the skin faster, leaving behind an added protective layer that will prevent sweat, water, etc., from damaging your self-tan development. To maintain your tan, we also recommend using a lightweight formula like the L'Oréal Paris Sublime Tanning Mousse that will help keep your glow going.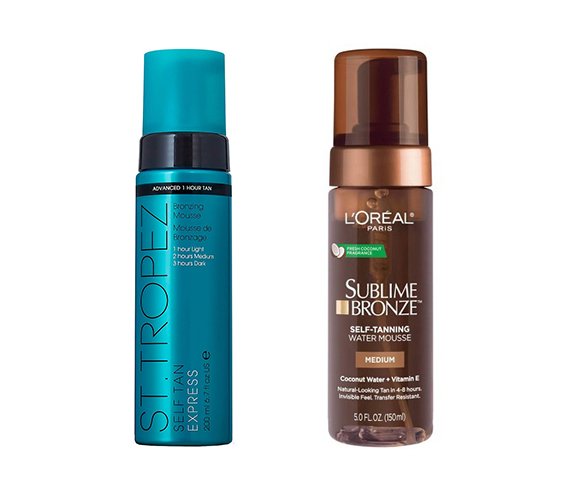 Photo: Shutterstock
Read More:
Oily T-Zone? Here's How to Deal
Unpoppable Pimples Are a Thing — How to Address Them, Ahead
7 Ways to Wake Up a Tired-Looking Face
Read more

Back to top