An Editor With Dehydrated, Oily Skin Reviewed the CeraVe PM Moisturizing Lotion
May 07, 2021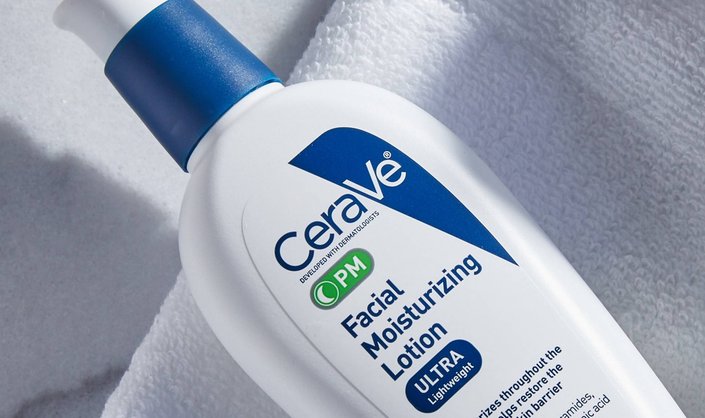 Until recently, I thought I had my nightly skincare routine down pat. I would spend the better half of an hour double cleansing, applying serums and massaging oils into my skin before heading off to bed. But in the morning, I would still wake up with lackluster, dull skin. After learning the difference between hydrating and moisturizing (a lack of water vs. a lack of oil), it became clear: my skin was dehydrated. In an effort to quench my skin's thirst, I tried out the CeraVe PM Facial Moisturizing Lotion. Ahead, I'm sharing my thoughts on the product and how I incorporate it into my skincare routine.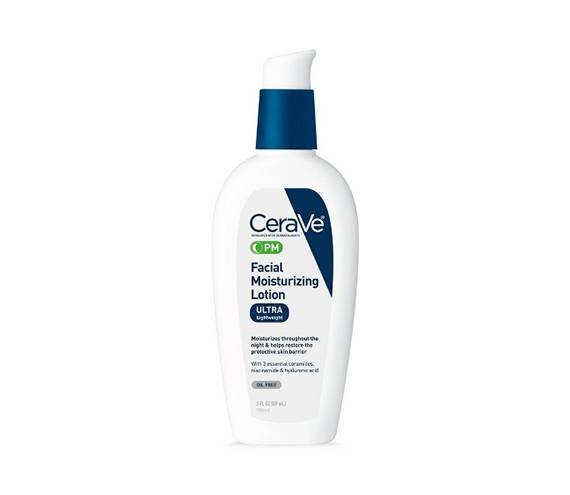 My Review of the CeraVe PM Facial Moisturizing Lotion
I'm very picky when it comes to moisturizing lotions (thick formulas tend to clog my pores), but  when I applied the CeraVe PM Facial Moisturizing Lotion, I immediately loved how lightweight it felt on my skin. Its non-comedogenic formula contains ingredients like hyaluronic acid, ceramides and niacinamide, which keep my skin hydrated and soothed while I sleep. After just a few nights, I noticed how much more plump and radiant my skin looked. Plus, my skin stopped over-producing oil (which can happen as a result of dehydration) so I don't have to reach for as many blotting papers throughout the day. 
How to Incorporate the CeraVe PM Facial Moisturizing Lotion Into Your Routine
If you have an extensive nighttime routine like I do, you might be unsure of how to layer it with your skincare products. I've found that my skin responds best when I start by washing my face with a gentle cleanser, like the La Roche-Posay Effaclar Cleansing Foaming Gel and then follow up with any serums and spot treatments. Then, to lock in my serums and replenish moisture, I apply the lotion as the last step in my routine. 
Photo: Chaunte Vaughn
Read More:
Moisturizers for Sensitive Skin That Beauty Editors Love
The Perfect Overnight Mask for Your Skin Type
Our Favorite Anti-Aging Moisturizers for Men
Read more

Back to top