A Skincare Routine for Dark Olive Skin Tones
February 07, 2022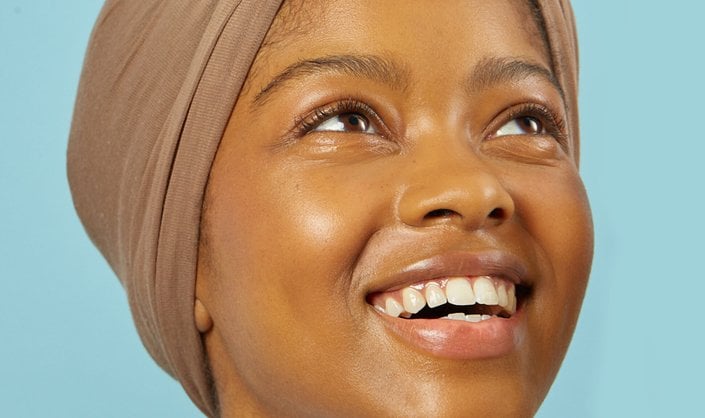 When customizing your skincare routine, it's important to consider not only your skin type but also your skin tone. That's right  — different skin tones experience different concerns. Therefore what may work for someone with a fair skin tone and rosacea may not work for someone with a darker complexion experiencing hyperpigmentation. If you have a dark olive skin tone, meaning a brown complexion with green or yellow undertones, your complexion requires specific attention. Learn how to take care of your dark olive skin tone, ahead. 
STEP 1: Cleanse
Cleansing is important for all skin tones and skin types. Reach for a gentle formula to rid your skin of dead surface skin cells, makeup, oil and any other impurities. We love the Thayers pH Balancing Gentle Face Wash With Aloe Vera, a jelly-to-foam cleanser that helps strengthen the skin's moisture barrier and balance its pH levels.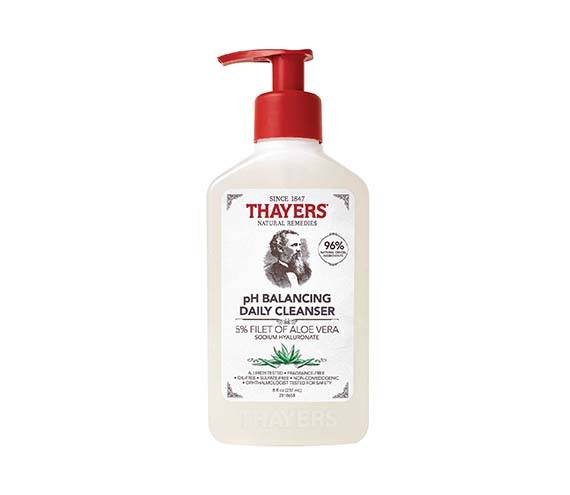 STEP 2: Gently Exfoliate
The trick to exfoliating the right way is by sloughing away dead cells without stripping your skin. That means finding an exfoliation method that is gentle enough for your skin and not overdoing it. Try a gentle scrub like the Kiehl's Pineapple Papaya Facial Scrub. 
STEP 3: Correct Dark Spots
Dark spots aren't reserved for those with a dark olive skin tone — they can affect anyone — but it's true that you may have to be more diligent about targeting them than your fair and medium-skinned friends. According to the American Academy of Dermatology (AAD), many everyday things can trigger dark spots and patches in people with dark skin. Triggers can include anything from breakouts to bug bites. 
It's safe to say you won't be able to avoid the things that bring about dark spots entirely, which means you'll need a different plan of action. Your best bet is to develop a skincare routine that helps to combat dark spots. After you cleanse and exfoliate, apply a dark spot correcting serum. The Vichy LiftActiv B3 Serum Dark Spots & Wrinkles reduces dullness and dark spots with a mix of niacinamide, glycolic acid and tranexamic acid.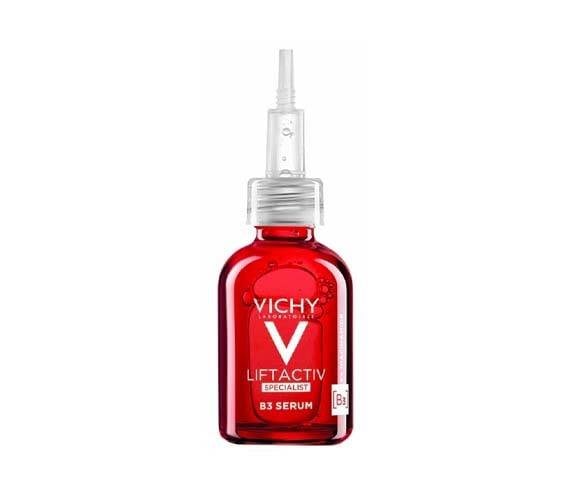 STEP 4: Make Time to Moisturize
Take a look at any skin routine, for any skin tone or type, and you'll see that daily moisturizing is a must. To keep your dark olive skin soft and hydrated, try the La Roche-Posay Toleriane Double Repair Face Moisturizer. Formulated with niacinamide, thermal water and ceramide-3, it's a lightweight, fragrance-free cream that provides up to 48 hours of hydration.
STEP 5: Be Strict With SPF
While dark skin tones may not be prone to sunburns, sunscreen is essential for everyone. Be sure to use a broad-spectrum sunscreen with an SPF value of 15 or higher every day. For a white-cast-free finish, try the Glossier Invisible Shield that won't leave any grease behind.
Photo: Chaunte Vaughn
Read More:
How to Address Acne on Dark Skin Tones, According to a Dermatologist
How to Address and Prevent Dark Spots on Deep Skin Tones
A Fall and Winter Nighttime Skincare Routine for Oily Skin Types
Read more

Back to top