3 Skin-Care Ingredients Everyone Should Include in Their Routine, According to Dermatologists
May 29, 2020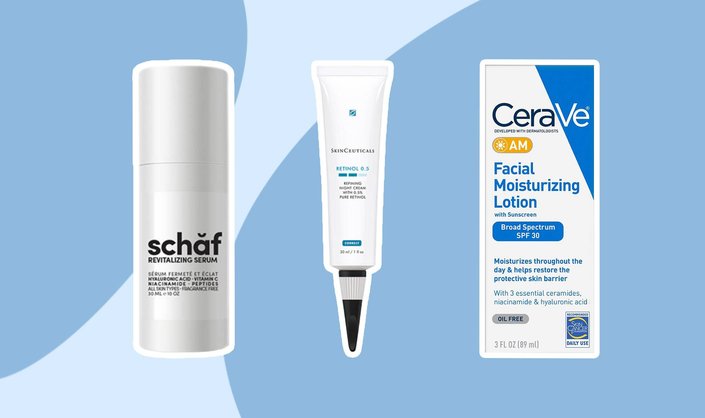 As beauty editors and resident skin-care enthusiasts, we're the first ones to admit that it can be tricky to decide which products deserve a spot in your beauty arsenal or skin-care fridge. With so many products boasting ingredients that are beneficial for your skin (you've probably heard about the hydrating benefits of hyaluronic acid at least a thousand times), we couldn't help but wonder which ingredients are actually fundamental to include in our daily skin-care routine. After interviewing several dermatologists, we found that they all agreed there are three must-have skin-care ingredients everyone should include in their routine for maintaining healthy and youthful-looking skin. Find out what they are, ahead. 
Must-Have Skin-Care Ingredients to Include in Your Routine 
Broad-Spectrum Sunscreen 
"While we always sing the praises of sunscreen, it is not oversold," says board-certified dermatologist Dr. Michele Farber of Schweiger Dermatology Group. "This is the single most important aspect of your anti-aging and skin cancer prevention regimen." According to board-certified dermatologist and Skincare.com expert Dr. Joshua Zeichner, even if you use nothing else on your skin, you should be applying broad-spectrum sunscreen on a daily basis. "Regular sunscreen use has been proven to help prevent the development of premature aging and actually help the skin repair itself from previous (sun) damage," he says.
And when we asked fellow board-certified dermatologist Dr. Jeremy Fenton, he said, "sunscreen is the absolute most important thing." He explains that UV rays cause all kinds of damage, such as aging, skin cancer, breakdown of elasticity and discoloration. "There is also some of the most science behind the effectiveness of sunscreen," he says. "Zinc oxide being the most effective active ingredient, with a concentration of 5% or higher," he says. If you are looking for a sunscreen with zinc in its formula, we love the CeraVe AM Facial Moisturizing Lotion with Sunscreen from our parent company L'Oréal. It's a hydrating face lotion and sunscreen in one with broad-spectrum SPF 30.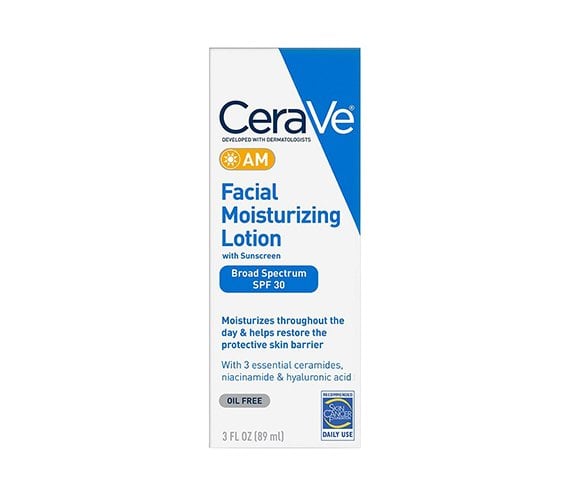 Vitamin C
According to our experts, vitamin C is a powerful antioxidant that has several benefits for the skin. "It interferes with production of abnormal pigmentation to help brighten and even the skin tone," says Dr. Zeichner. It's also imperative for collagen synthesis, says board-certified dermatologist Dr. Hadley King. Not to mention, vitamin C has shown to help protect the skin's surface from environmental damage by neutralizing free radicals, adds Dr. Faber. To incorporate vitamin C into your routine, Dr. Fenton recommends trying an antioxidant serum. "Antioxidant serums are the one product I tell my patients to expect to spend money on," he says. "A quality product must be tested and have the ingredients stabilized, so you are better off spending a little extra money otherwise you may be buying inactive or a degraded product." Dr. King recommends using an antioxidant serum, like the Schaf Skincare Revitalizing Serum, every morning after cleansing, followed by a moisturizer with SPF 30 or higher. Our editors also love the SkinCeuticals C E Ferulic serum from L'Oréal.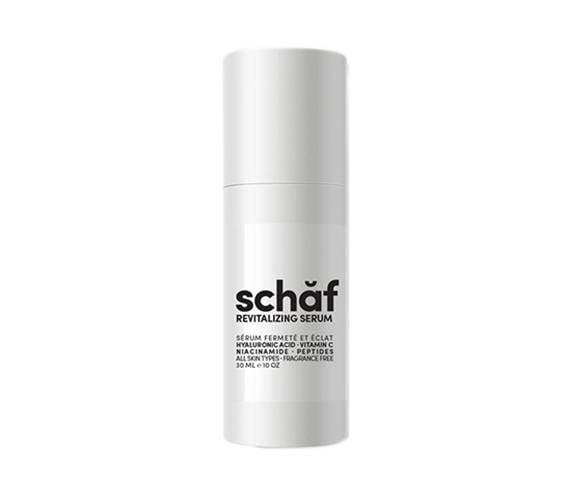 Retinol
The third most important ingredient to add to your routine is retinol, which is known for its ability to fight the appearance of fine lines and wrinkles, says Dr. Zeichner. "After sun protection, retinoids are the most proven anti-aging topical we know," explains Dr. King. They help increase skin cell turnover and stimulate collagen production. Other benefits of retinol include helping to prevent acne and exfoliate the skin. Dr. Fenton says it also helps to make your complexion look brighter because it exfoliates the top layer of the skin. Try adding the SkinCeuticals 0.5 Retinol Face Cream into your evening routine to improve visible signs of aging and refine the appearance of pores.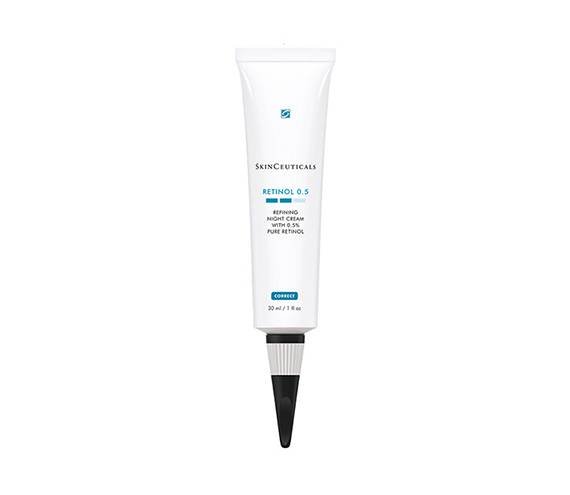 Read More: 
The Differences Between Tinted Moisturizer, BB Cream and CC Cream
Why Tiger Grass, or Centella Asiatica, Is a Skin-Care Ingredient to Keep on Your Radar
10 Summer Skin-Care Tips Dermatologists Swear By
Read more

Back to top